Lewis Capaldi Doubles Down On Emotional Honesty On 'Broken By Desire To Be Heavenly Sent'
The Scottish singer-songwriter's second album features collaborations with Max Martin and Malay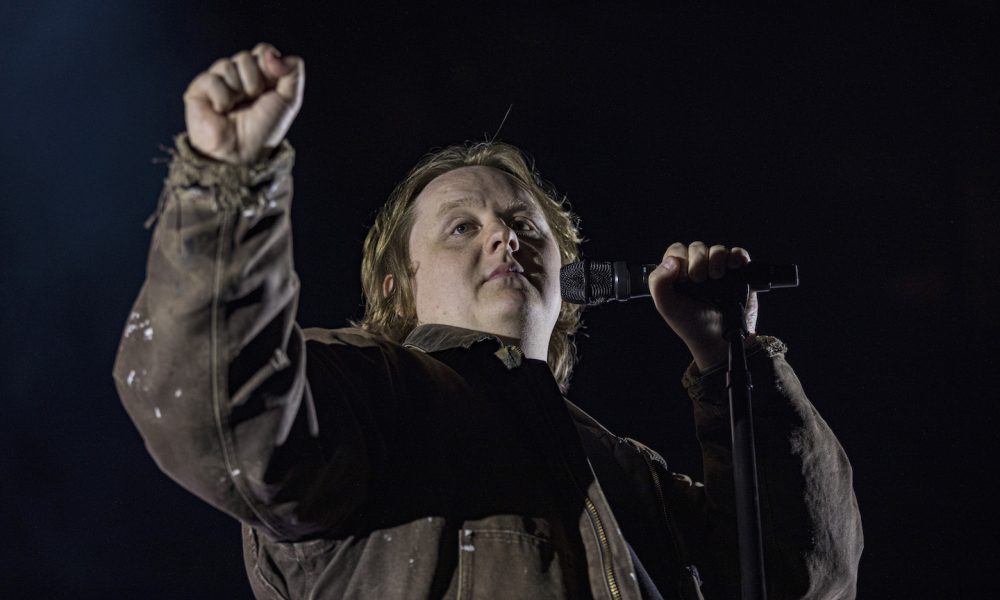 Lewis Capaldi has released his hugely anticipated second album, Broken By Desire To Be Heavenly Sent, reinforcing the powers he revealed on his 2019 debut.
The new record, out today (May 19 via EMI Records/Capitol Records), sees the Scottish singer-songwriter double down on the raw emotional honesty and powerful vocal work of its predecessor. He worked on the sophomore effort with super-producer Max Martin, Grammy-winning producer/songwriter Malay, and longtime collaborators like producer/songwriter Phil Plested.
Broken By Desire To Be Heavenly Sent features the chart-topping singles "Forget Me," "Pointless," and "Wish You The Best." The latter recently became the artist's fifth consecutive No.1 single in the UK.
Capaldi's second record has earned early praise from critics, with The New York Times describing "Wish You The Best" as "the logical inheritor of 'Someone You Loved' — cataclysmically depressing, but somehow triumphant and engineered for universal acclamation," adding that the singer has "a scorched cannon of a voice, and it's best deployed on songs about anguish. To date, his career has lurched forward one vocal bloodletting at a time."
Elsewhere, The Line Of Best Fit assessed: "Broken By Desire To Be Heavenly Sent is a triumphant return from Capaldi […] There's a confidence, even if feigned, that sets this version of Capaldi apart from 2019's; the heavier pop presence also injects his tunes with renewed energy."
Speaking to Rebecca Judd on Apple Music 1, Capaldi discussed getting advice from Ed Sheeran. "[His advice] was more about songs and writing the best songs you can, and everything else is not really important," he said. "I didn't set out to be like, 'Oh, I'm going to recreate my sound or be a completely different person,' and all this other s__t. I think, for me, it was like, 'I'm going to do the same thing again,' because the first time went really well, and I'm happy with the music that I was making.
"Obviously, now I'd say I'm making stuff that sounds maybe a bit different, but at the time, that was just what I was doing, and I loved it. It was great. It was great fun. He was very supportive in terms of if I had questions about having an upbeat song or having a slow song or what single to put out, or blah, blah, blah, blah, he was there as a sort of sounding board. He never really told me what to do, which I kind of appreciated as well, but he was a good suggestion box."