Lewis Capaldi Cancels Shows To 'Rest And Recover'
Capaldi's next gig will now be at Glastonbury on June 24.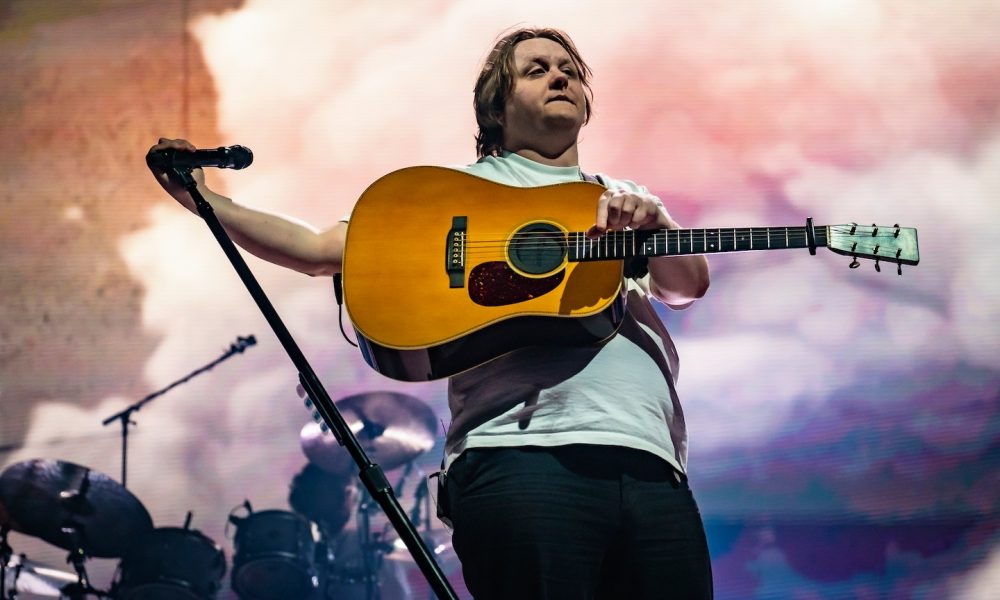 Lewis Capaldi took to social media to announce he'll be stepping back from tour life and shows for the next three weeks.The Scottish pop icon announced that he will "cancel all commitments" until his anticipated Glastonbury Festival performance on June 24 so he can take make his mental health a priority.
"It's been such an incredible time leading into this new album, and seeing all of the support from everyone has been beyond anything I could have ever dreamed of," Capaldi wrote. "That said, the last few months have been full on both mentally and physically, I haven't been home properly since Christmas and at this moment I'm struggling to get to grips with it all."
"I need to take a moment to rest and recover, to be at my best and ready for Glastonbury and all of the other incredible shows coming up so that I'm able to continue doing what I love for a long time to come," he continued.
He ends the letter by acknowledging the financial sacrifices and time commitments his fans have made on his behalf, a fact that he doesn't take lightly. He concludes by saying, "I take none of this for granted and can't wait to be back doing it again."
Back at the end of May, Capaldi scored his second consecutive UK No.1 album with his sophomore set Broken By Desire To Be Heavenly Sent. The Official Charts Company confirmed that the new release recorded the biggest opening week for any album this year, with 95,000 chart units, beating Ed Sheeran's 76,000 for Subtract earlier in May.
Capaldi's album outsold the rest of the new Top 20 combined, also becoming the most streamed, downloaded and physically purchased release of the week, and going to No.1 on the Official Record Store Chart and the Official Vinyl Albums Chart. It also outdid the first-week performance of his debut set Divinely Uninspired To A Hellish Extent, which opened with 89,000 chart units in May 2019. Broken By Desire… had the best opening week for any album since Taylor Swift logged 204,000 chart units for Midnights last October.