Nicki Minaj, Lil Wayne, LL Cool J, And More Perform Hip-Hop 50 Tribute At MTV VMAs
Other performers included Darryl 'DMC' McDaniels, Doug E. Fresh, and Grandmaster Flash and the Furious Five.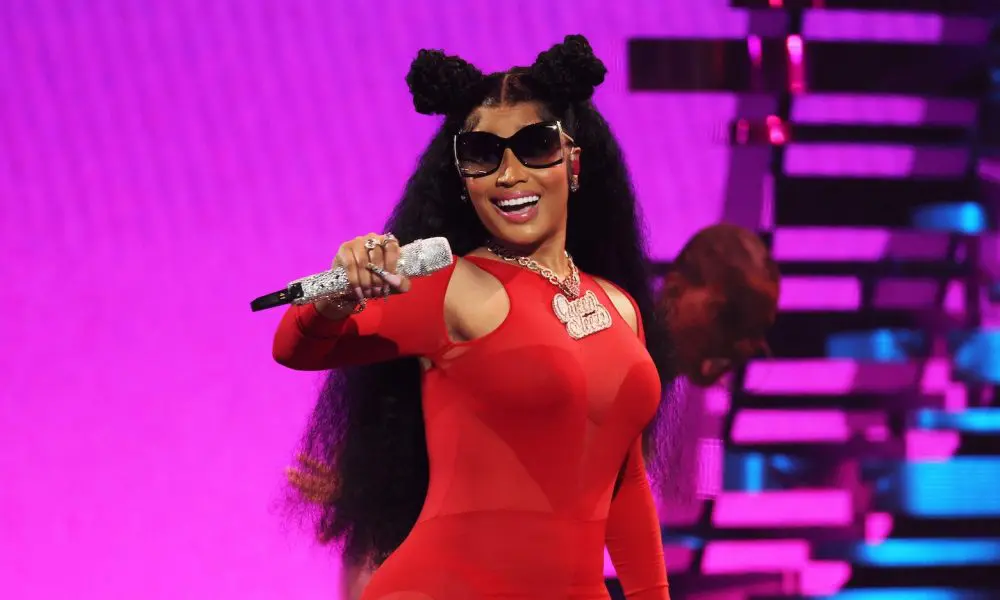 The 2023 MTV VMAs featured a finale performance in celebration of the 50th anniversary of hip-hop, highlighted by on-stage appearances from Lil Wayne, LL Cool J, Nicki Minaj, Darryl "DMC" McDaniels, Doug E. Fresh, and Grandmaster Flash and the Furious Five.
Grandmaster Flash and the Furious Five kicked things off before Doug E. Fresh and special guest Slick Rick performed "The Show." Nicki Minaj rolled through after that, performing a number of songs including "Itty Bitty Piggy" from her celebrated Beam Me Up Scotty mixtape. Lil Wayne dove back into his mid-2000s discography and performed "A Milli," before LL Cool J and Run-DMC closed things out.
The performance from Nicki continues a noted period of activity from the superstar rapper. Earlier this month, she shared her highly-anticipated new single, "Last Time I Saw You," moving her sound from hard-hitting hip-hop to polished, emotional pop.
Over a glittering, melodic foundation, the rap queen utilizes her beautiful vocals to craft a reflective, yearning track.
"I wish I'da hugged you tighter the last time that I saw you," she sings in the chorus. "I wish I didn't waste precious time the night when I called you/I wish I remembered to say I'd do anything for you/Maybe I pushed you away 'cause I thought that I'd bore you."
Minaj began teasing the new single during an Instagram Live in August and shared an official snippet of it shortly before the track arrived. Commenting on fan reaction following that livestream, the star revealed that her favorite part "of the whole song is the very end… like the last 30 seconds."
At present, the iconic rapper is readying her next album, which will be her first full-length release since her 2018 album Queen. The new record is set to arrive on October 20, but no further information has been confirmed at present, including tracklist, features, and album title.