Lil Yachty Releases 'Let's Start Here.,' Shares Video For 'sAy sOMETHINg'
The album was executive produced by SADPONY.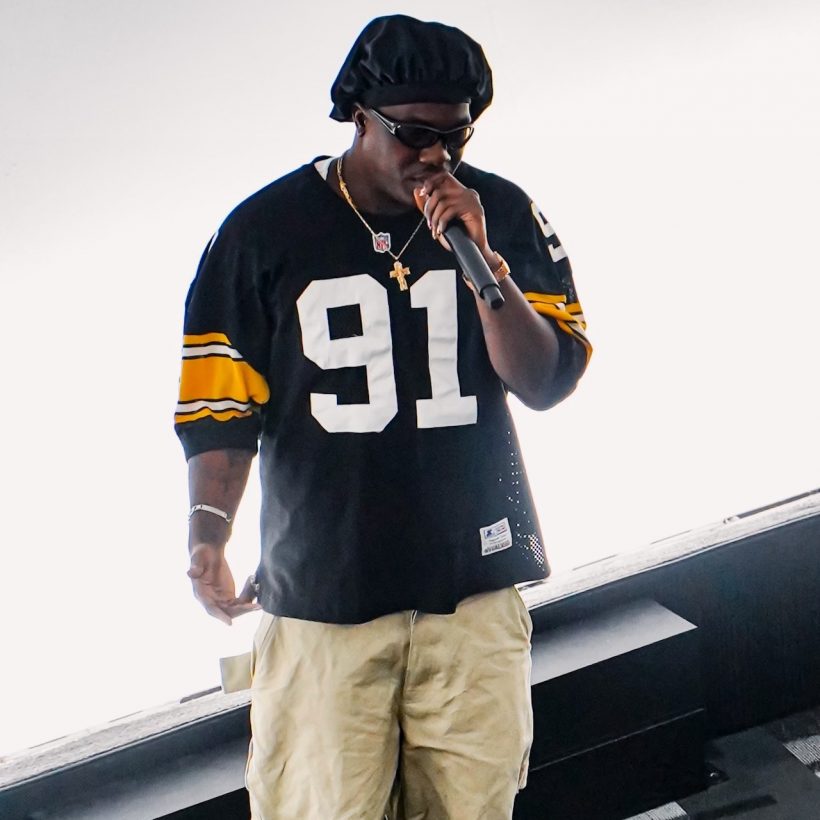 Lil Yachty continues to grow his legacy as a creative maverick with Let's Start Here., out now via Quality Control Music/Motown Records. The Grammy nominated artist who's known for challenging the status quo and disregarding expectations on his artistry does just that on this new album.
For many months of 2021-2022 the acclaimed musician poured himself into a full band experience in the studio day and night with stints ranging from El Paso to Brooklyn. A deep, introspective and expansive alt-psych album, Let's Start Here. came to life with executive production by SADPONY. His longtime love of Pink Floyd's Dark Side of the Moon and multiple psychedelic journeys influenced this ambitious and intimate album.
Lil Yachty - sAy sOMETHINg
To celebrate the album, Yachty has shared a music video for "sAy sOMETHINg." Last night, January 26, he hosted a listening party at the Liberty Science Center in Jersey City, New Jersey.
On January 25, Yachty teased the album by sharing a skit entitled "Department Of Mental Tranquility." In the visual, Yachty arrives in a dingy room and asks what type of treatment he wishes to receive. The camera whip-pans to another Yachty sitting in the waiting room, who begins to narrate the events. The surreal video descends into chaos as characters complain of the temperature before Yachty descends down a blinding white hallway and enters an even brighter room.
On January 17, Yachty first announced the album, revealing the title and cover art. It's set to arrive via Motown Records/Quality Control Music. Back in October, Yachty shared a new song called "Poland" on SoundCloud, which quickly went viral. In response to the demand, Yachty shared an official version of the track on all streaming services. Rappers like Denzel Curry, Wiz Khalifa, and more were among the many to offer their thoughts on the F1lthy-produced track and its now-signature chorus, "I took the Wock to Poland."