Listen To Lost Sequel To Link Wray Guitar Classic 'Rumble'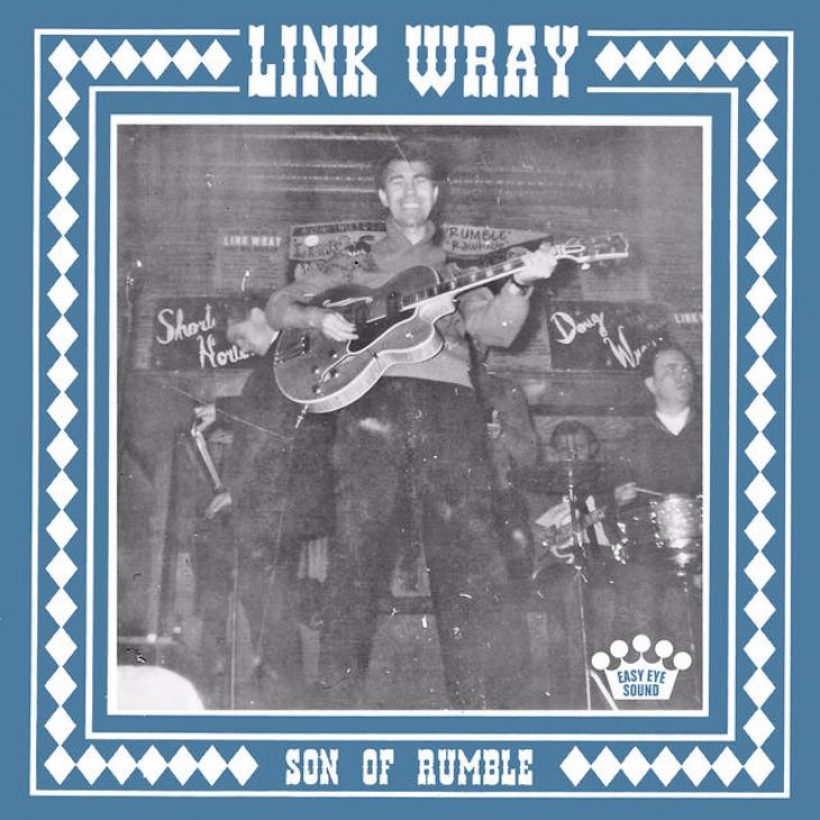 The previously unreleased track that was recorded by guitar giant Link Wray as the intended follow-up to his revolutionary 1958 instrumental 'Rumble' is now available to listen to — and it will be released on seven-inch vinyl next spring to mark the 60th anniversary of the original hit.
'Son Of Rumble' is a high-octane performance echoing some of the power chords of Wray's massively influential 45, which is widely seen as being years ahead of its time with its guitar sound and distortion effects. Credited to Link Wray & His Wray Men, 'Rumble' reached No. 16 on the US charts and was subsequently inducted into the Rock and Roll Hall of Fame. Wray was cited as an influence by countless future guitar stars. He died aged 76 in 2005.
Link Wray - Son of Rumble [Official Audio]
On 13 April 2018, 'Son Of Rumble' will be released on vinyl by Easy Eye Sound, run by noted artist and producer Dan Auerbach, and backed on the b-side by another unreleased track, 'Whole Lotta Talking.' "I saw him play in Cleveland at the Grog shop and he blew my mind," says Auerbach. "To get the chance to put out unreleased songs on Easy Eye is amazing and a dream I never thought was possible. It's time we give Link Wray a statue on the top of the rock and roll of fame."
In what many see as a hugely overdue acknowledgement, 33 years after he was first eligible, Wray is now a nominee for the Class of 2018 at the Rock and Roll Hall of Fame. Fans can vote in a daily ballot here. There are 19 nominees in total, also including Nina Simone, the Zombies, Sister Rosetta Tharpe, the Moody Blues, Rufus featuring Chaka Khan, Dire Straits, Eurythmics, Depeche Mode, the Cars, the J. Geils Band, Rage Against The Machine, Bon Jovi, Kate Bush, Judas Priest, the Meters, Radiohead, LL Cool J and MC5.
Format:
UK English