Listen To Ellie Goulding Cover Cara Dillon's 'She Moved Through the Fair'
Goulding's new album, 'Higher Than Heaven,' will arrive on March 24.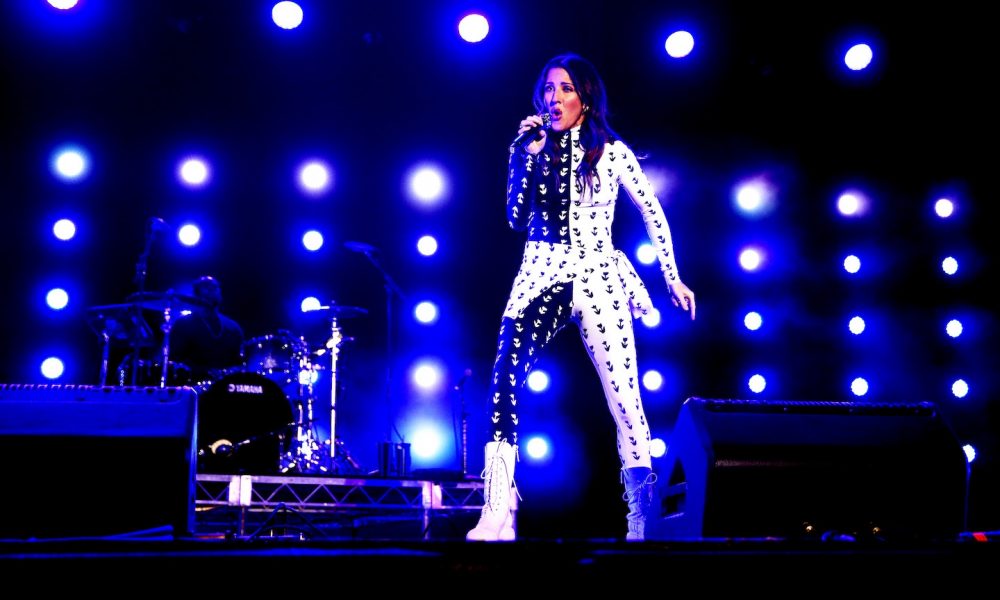 As part of her new BBC Radio 2 Piano Room performance, Ellie Goulding covered Cara Dillon's "She Moved Through the Fair."
From January 30 until February 24, BBC Radio 2 is hosting a variety of artists in its Piano Room, where they perform a few songs from their catalog, as well as a cover. Listen to Goulding's performance here.
After hosting Sugababes, Belinda Carlisle, Louise, and more last week, Ellie Goulding is the latest artist to record a BBCR2 Piano Room performance. In addition to the stirring Dillon cover, Ellie performed her celebrated single "Love Me Like You Do" and latest single "Like A Saviour."
Ellie's hotly anticipated fifth studio album Higher Than Heaven is now set for release this March 24. With a pulsating bassline juxtaposed with the 80s tinged synths, new single "Like A Saviour" sees Ellie once again deliver a high energy pop smash. The accompanying video, directed by Joe Connor with choreography by Daniel Alwell, features Ellie and a cohort of backing dancers stranded in a desert – a landscape they must battle against as the song reaches its epic crescendo finish.
Ellie took to social media last month to announce "Like A Saviour" but also share the new release date for her forthcoming album Higher Than Heaven which is now set for release this March 24. Ellie explained "We've had some exciting opportunities appear behind the scenes which I cannot wait to share with you in due course. In the meantime as a thank you for your patience."
The forthcoming album has seen Ellie enlist some of pop music's finest to craft the album with her, Greg Kurstin (Sia, Maggie Rogers, Elton John), Jessie Shatkin (Charli XCX, Years & Years), Koz (Sam Ryder, Madonna, Dua Lipa) and Andrew Wells (Halsey, Yungblud), with the finished record seeing Ellie put her own spin on modern pop music. Higher Than Heaven is jam packed with infectious hits that see Ellie's signature vocals take centre stage whilst the production is pop music at its finest with stomping basslines, soaring synths and euphoric melodies.