Listen To UB40 Ft. Ali Campbell & Astro's New Single 'We'll Never Find Another Love'
Astro's final UB40 album 'Unprecedented' arrives on June 17 via UMe.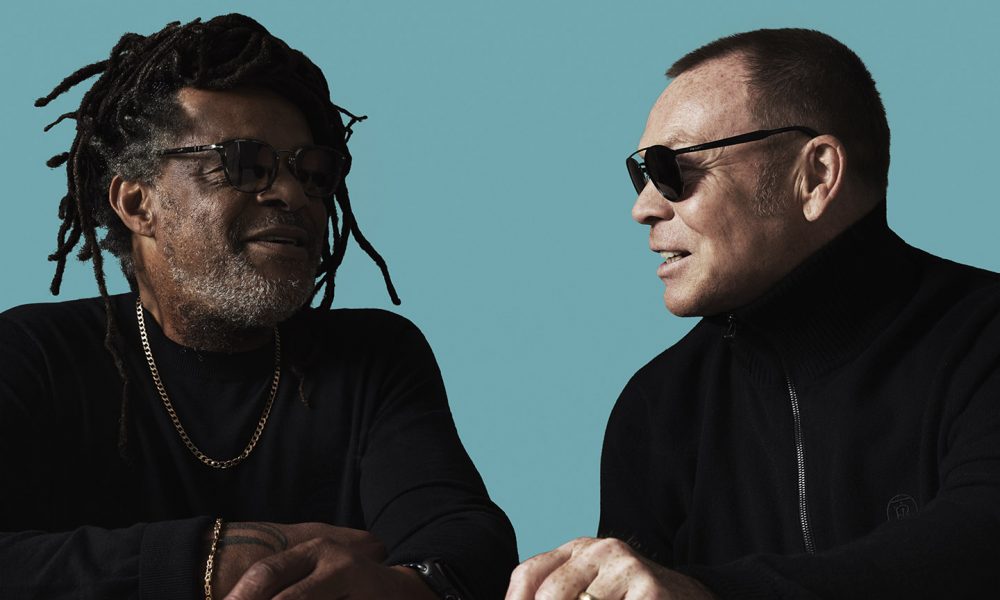 UB40 Featuring Ali Campbell & Astro has released a new single, "We'll Never Find Another Love," from the iconic British reggae group's upcoming album, Unprecedented, out June 17 via UMe. The song premiered today on Zoe Ball's BBC Radio 2 show, and the music video was later shared, featuring footage of Campbell and Astro performing together on stage.
We'll Never Find Another Love UB40 Ft. Ali Campbell and Astro
Unprecedented marks Astro's final album in collaboration with Ali Campbell before his tragic death in November 2021. Astro, born Terence Wilson, joined the fledgling UB40 in 1979, supplying additional vocals, as well as playing trumpet and percussion.
"Astro's death came as such a shock, and I'm still reeling from it," said Campbell in a statement. "This album is now more poignant and special than either of us could have imagined when we were recording it. Astro heartbreakingly passed just two weeks after we'd finished the final mixes, so this is a way of keeping his memory alive."
"We'll Never Find Another Love" is among several of the group's final original songs featuring Astro on this record. Unprecedented also includes covers that don't encompass traditional reggae, like Kris Kristofferson's "Sunday Mornin' Coming Down," Stevie Wonder's "Do Yourself A Favor," and East 17's "Stay Another Day." But the group also includes more authentic reggae covers like The Frightnrs' "What Have I Done," The Grappy Ranks' "Heaven In Her Eyes," and Luisa Mark's "Caught You In A Lie," (featuring Campbell's daughter Indica on lead vocals).
This version of UB40 has been around since 2014, when the band's founding members Campbell, Astro, and Mickey Virtue announced their reunion group, performing under the name UB40 Featuring Ali Campbell & Astro. Though there is still a version of UB40 with Matt Doyle on lead vocals, Campbell's version has been widely successful, with the group's 2018 album A Real Labour Of Love giving them the highest-charting album by any version of UB40 since their 1993 hit record Promises And Lies, reaching No.2 in the UK Official Albums Chart.