Little Big Town's Glass Is Half Full As 'Wine, Beer, Whiskey' Climbs Charts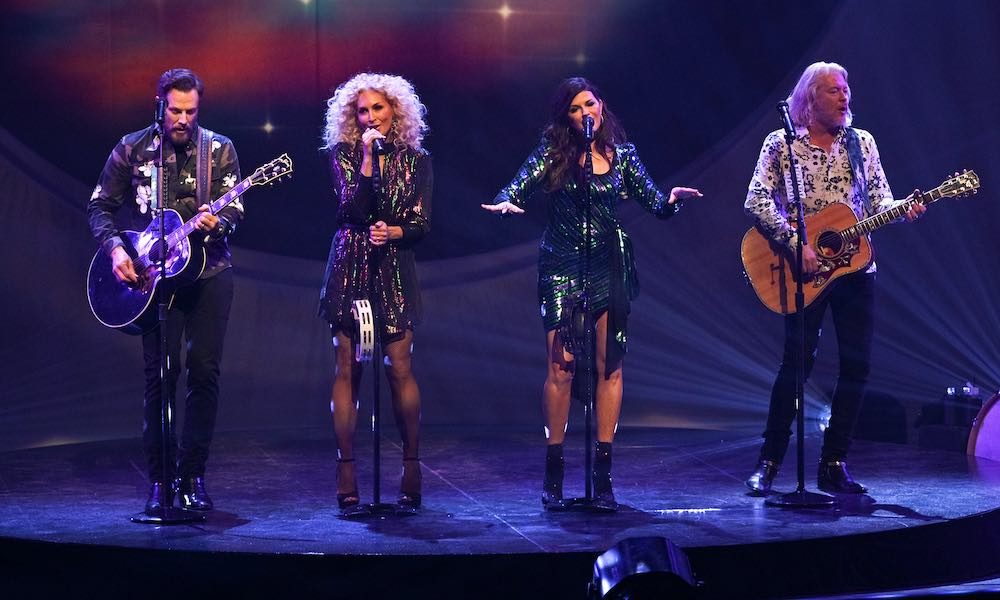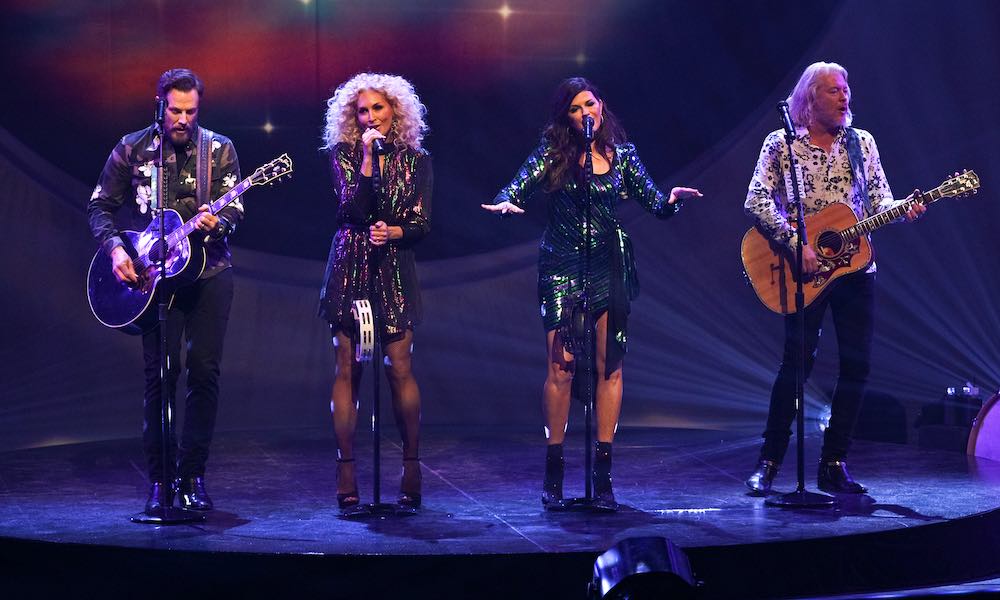 Little Big Town are serving up another successful single from their country chart-topping Nightfall album, as the joyful "Wine, Beer, Whiskey" makes its way up the charts.
uDiscover Music's review of Nightfall singled out the track, noting that it "opens with a mariachi horn sound and becomes a thoroughly refreshed singalong hymn." Entertainment Weekly's Maura Johnston also gave special mention to the song, calling it a "raucous, horn-assisted party, the four members saluting bar fixtures like 'Jack' and 'Tito' the way old friends might as last call hits."
Little Big Town - Wine, Beer, Whiskey (Official Lyric Video)
Featuring lead vocals by the group's Jimi Westbrook and the quartet's usual rich harmonies, the song was written by Little Big Town with Tofer Brown and Sean McConnell, the latter a veteran of nine album releases in his own right. The band have their own "Wine, Beer, Whiskey" quiz, where you can find out which beverage best suits you.
Westbrook told Apple Music: "We had just written 'Problem Child,' which was such a serious song, and there was just this heaviness. So at the end of that, we literally offered our co-writers wine, beer, or whiskey and one of them started singing, 'The wine, the beer, the…' We're like, 'Damn, that's hooky,' and 30 minutes later, we had written a silly song about drinking."
"Wine, Beer, Whiskey" was released to country radio in May, but is now showing a new turn of speed and is the Hot Shot Debut on Billboard's current Hot Country Songs listing at No.38. It re-enters Country Airplay at No.59 and climbs 10-9 on the publication's Country Digital Song Sales chart. Here's the band's distanced performance of it that helped give it new momentum, on July 13 on The Tonight Show Starring Jimmy Fallon.
Little Big Town - Wine, Beer, Whiskey (Live From The Tonight Show Starring Jimmy Fallon)
Little Big Town also recently shared their new version of Hank Williams' "Jambalaya (On The Bayou)," which features a guest appearance by Trombone Shorty.
Nightfall can be bought here.
Listen to the best of Little Big Town on Apple Music and Spotify.