Listen To Inhaler's Roots-y New Single 'If You're Gonna Break My Heart'
The piano-powered song precedes the Irish quartet's new album 'Cuts & Bruises' out on February 17.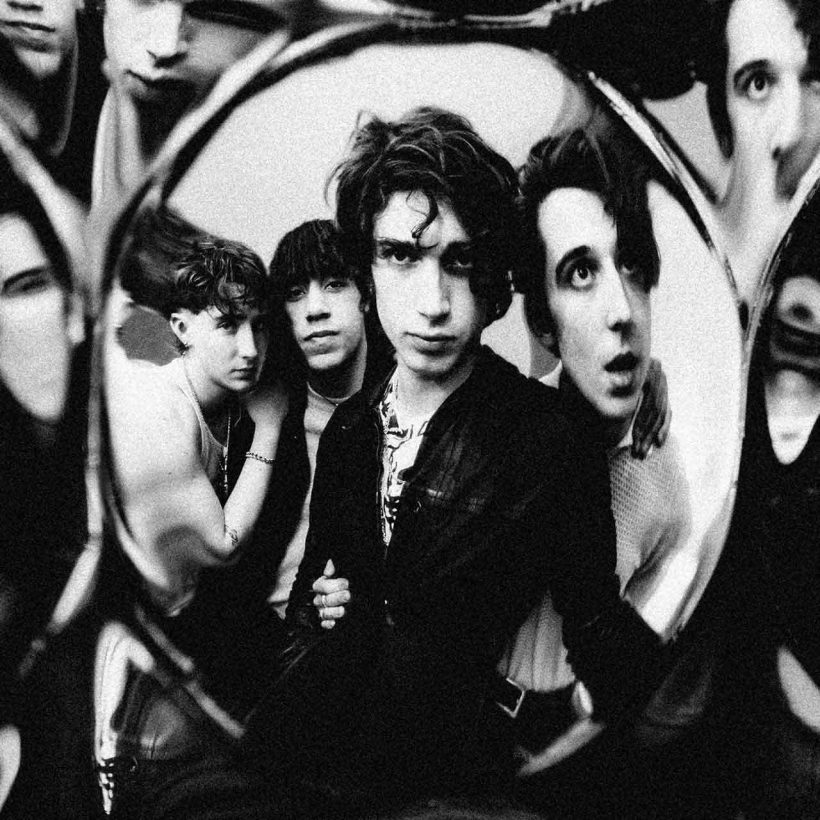 Inhaler's new single "If You're Gonna Break My Heart" is out now ahead of the band's eagerly awaited second album Cuts & Bruises out on February 17 via Polydor Records. You can check it out below.
"If You're Gonna Break My Heart" is the third single to be unveiled from Cuts & Bruises, following the uplifting "Love Will Get You There" and last summer's euphoric anthem "These Are The Days."
The band explain how the roots-y, piano powered "If You're Gonna Break my Heart" took its inspiration, "Whilst on tour in America last year we were listening to a lot of music by some of the great American writers such as Bob Dylan, The Band and Bruce Springsteen. Listening to these artists while traveling on big open highways resonated with us and helped shape this song into making us sound more like a live band than we had before."
Inhaler - If You're Gonna Break My Heart (Official Lyric Video)
Cuts & Bruises is the follow-up to Inhaler's debut album It Won't Always Be Like This which debuted at no.1 in both the UK & Irish Official Charts. Released in July 2021, It Won't Always Be Like This became the fastest-selling debut album on vinyl by any band this century and saw Inhaler become the first Irish group to top the Album Charts with a debut in 13 years.
Following a prolonged period of touring, the band's sophomore album began to take shape in Dublin rehearsal space The Nunnery over Christmas 2021, with the four band members – vocalist and guitarist Elijah Hewson, bassist Robert Keating, guitarist Josh Jenkinson and drummer Ryan McMahon – writing and rehearsing a brace of new songs.
"It was just the four of us jamming in the live room and trying to come up with ideas on the spot," says Keating. "Playing live for a few months beforehand really helped shape what kind of direction we wanted to take it in."
Cuts & Bruises features 11 tracks and was produced by Inhaler's long term collaborator Antony Genn at his northwest London studio Narcissus.
Cuts & Bruises includes the following tracks:
"Just To Keep You Satisfied"
"Love Will Get You There"
"So Far, So Good"
"These Are The Days"
"If You're Gonna Break My Heart"
"Perfect Storm"
"Dublin In Ecstasy"
"When I Have Her On My Mind"
"Valentine"
"The Things I Do"
"Now You Got Me"