Rising UK Singer Lola Young Releases Enchanting New Single 'Blue'
'After Midnight' is out August 20.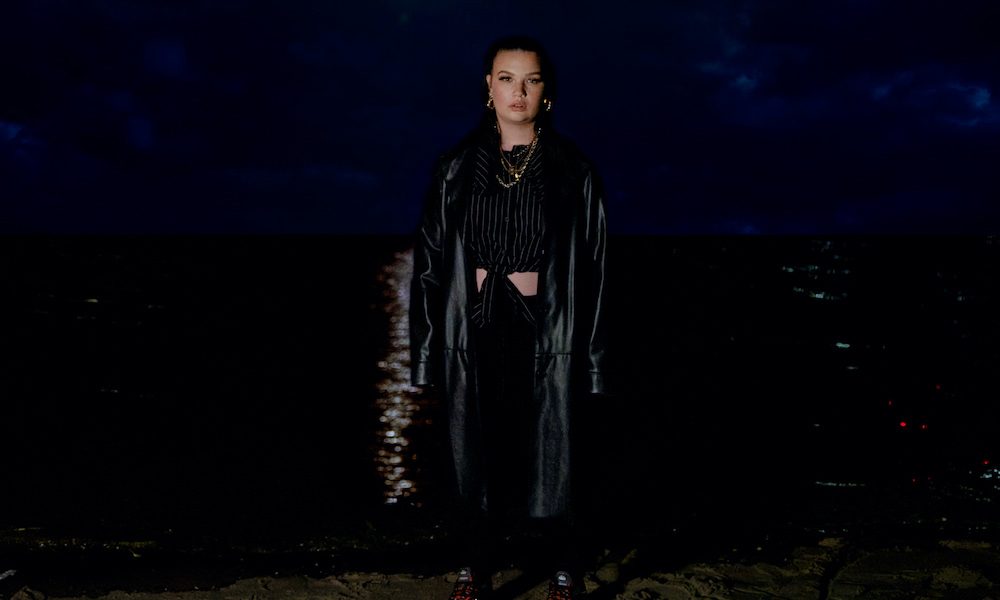 Lola Young has released a staggering new single, "Blue," the second song from her forthcoming EP, After Midnight. Accompanied only by piano yet again, Young continues to tell the story of a late-night rendezvous on "Blue," this time from her perspective during the vulnerable hour of 2:00 a.m. Young co-produced the track with frequent collaborator manuka.
After Midnight, which will be released by Capitol Records on August 20, tells the story of one night in Young's life, tracing the hours between midnight and 5 a.m. Young moves from feeling confident and in control to gradually becoming more vulnerable and, eventually, entering a frenzied state of mind, where she leaves nothing on the table. A short film will accompany the EP. Coupled only with her piano, it promises to be Young at her most unapologetic, raw, and honest. Fans of her work will be thrilled to get a peak into this side of her songwriting.
Lola Young – Blue (Visualiser)
Describing the EP, Lola Young says, "My thoughts, my worries, my past lovers and my present ones too, my guilt, my fears, my dreams, wishes and all the crazy ass thoughts I have when the sun rises and I can't sleep for shit. After midnight. The truest form of me."
Last month, she played a sold-out show at Camden Assembly in London. Young will perform at numerous summer festivals and tour the U.K. with Dermot Kennedy in September.
"Blue" follows "Pill or a Lullaby," the first track shared from After Midnight. Praising the "soulful powerhouse," The Honey Pop said, "Her track 'Pill or A Lullaby' is relatable. We all have our dark sleepless nights someday…The piano adds to the emotional throttle of the deep lyrics. It's hard not to cry or 'Ruin My Make Up' when we listen to her thoughtful mind."
After Midnight Tracklist:
After Midnight (1AM)
Blue (2AM)
Bad Game (3AM)
Pill or a Lullaby (4AM till sunrise)