Madonna Drops 'Medellín' Single, Announces New Album 'Madame X'
Madge is riding the Latin pop wave, teaming up with Colombian superstar Maluma on the reggaetón-pop track.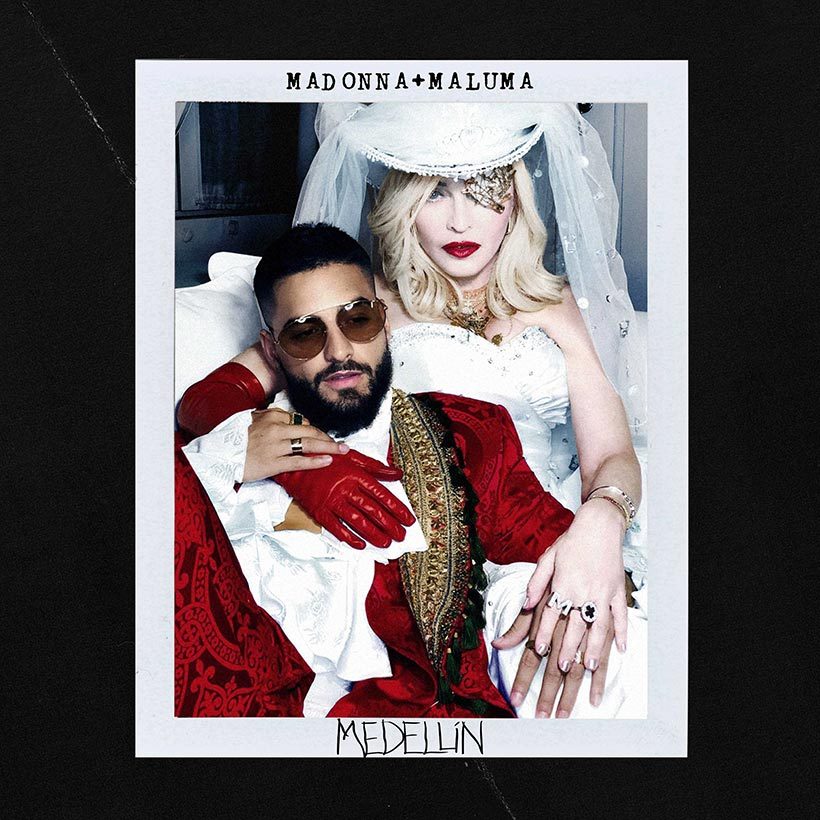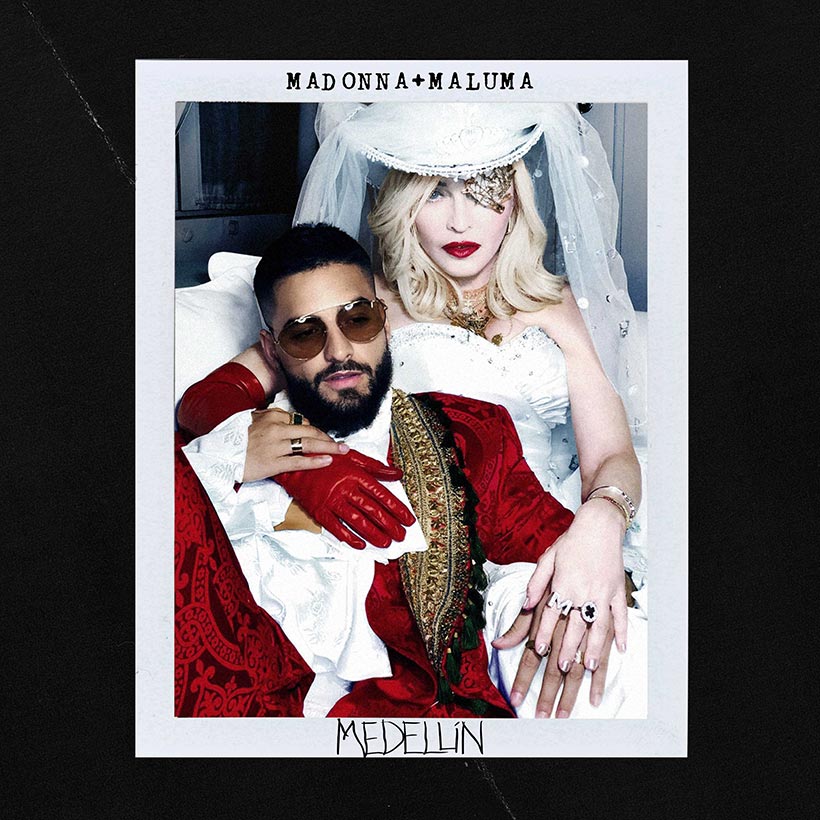 The queen of pop is back, with Madonna announcing her highly-anticipated 14th studio album Madame X for 14 June and dropping the new single, 'Medellín'.
For her first new material in four years, Madge is riding the Latin pop wave, teaming up with Colombian superstar Maluma on the reggaetón-pop track.
Madonna, Maluma - Medellín (Audio)
It should come as no surprise, given that Madonna is a master chameleon, exploring new genres and sounds with each album. After the duet premiered today on Zane Lowe's Apple Music's Beats 1 show, the pop icon revealed more details about her upcoming album.
Inspired by her time spent living in Lisbon, Portugal for the past several years, Madame X is a collection of 15 new songs that "celebrate Madonna's career-long affair with Latin music and culture as well as other global influences," reads the press release.
"Lisbon is where my record was born," says Madonna. "I found my tribe there and a magical world of incredible musicians that reinforced my belief that music across the world is truly all connected and is the soul of the universe."
The album sees the Material Girl tapping the talents of her longtime producer Mirwais, as well as with producers Mike Dean and Diplo, among others. In addition to collaborating with Latin stars, she also channels the spirit of Jamaican dancehall on the track 'Future' featuring Quavo of Migos and sings in Portuguese, Spanish and English throughout the album.
Madonna will premiere with official video for 'Medellín' on 24 April 24 at 9 pm BST / 4 pm ET/ during the globally televised MTV music event, MTV Presents Madonna Live & Exclusive: 'Medellín' Video World Premiere. Joining her will be British DJ Trevor Nelson for a conversation and Q&A around her influences when making the album and her unparalleled career. She'll also be fielding questions live from fans, with additional MTV-hosted events in Milan and São Paulo to be announced at a future time.
Madame X will be out on 14 June and can be pre-ordered here. View the full tracklisting below.
Madame X
1. Medellín with Maluma
2. Dark Ballet
3. God Control
4. Future ft. Quavo
5. Batuka
6. Killers Who Are Partying
7. Crave ft. Swae Lee
8. Crazy
9. Come Alive
10. Extreme Occident **deluxe version only
11. Faz Gostoso ft. Anitta
12. Bitch I'm Loca ft. Maluma
13. I Don't Search I Find
14. Looking for Mercy **deluxe version only
15. I Rise
Format:
UK English