Mae Muller Shares New Song 'Written By A Woman'
'Written By A Woman' will be released on September 29.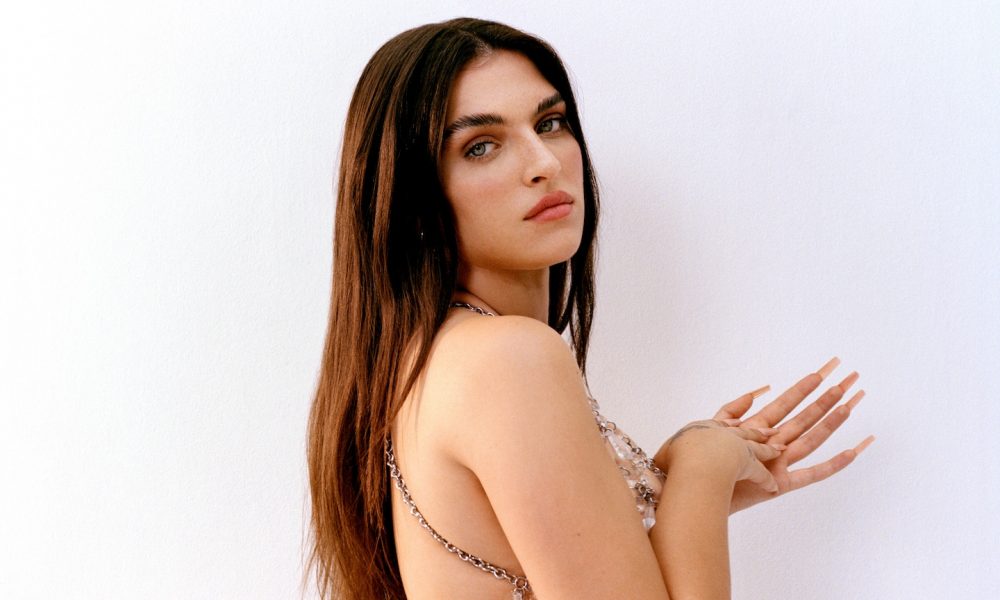 British pop star Mae Muller has shared another taste of her long-awaited full-length debut in the form of the album's final track, "Written By A Woman."
In addition to the thrilling self-possession of "Written By A Woman," the new album Sorry I'm Late includes past hits like "I Just Came To Dance" and "I Wrote A Song"—a high-energy anthem that became the No.1 trending song in the UK and shot to No.9 on the UK Singles Chart after Mae represented the UK in the 2023 Eurovision Song Contest.
Mae Muller - Written By A Woman (Lyric Video)
Other tracks include recent single "MTJL" (an emotional ballad which finds Mae musing over her vulnerabilities and insecurities ultimately reconciling; "Maybe that's just life,"), lead track "Me, Myself & I," and smash hit "Better Days" (a platinum-certified collaboration with NEIKED and Polo G).
Sorry I'm Late is a message to fans who have stuck by Mae during a period of growth and self-discovery. The album strikes an unforgettable balance of soulful vulnerability and exhilarating confidence. The 25-year-old North London native opens up about all the love and loss she's experienced in recent years, infusing every song with her strong-minded yet irresistibly playful point of view.
While Sorry I'm Late unfolds with a lived-in intimacy and enthralling specificity, Mae captures so many of the frustrations and tensions shared by her generation. The result: a wildly cathartic celebration of today's young women and all their infinite complexity.
The album marks the follow-up to Mae's Capitol Records debut EP no one else, not even you, a critically lauded 2020 project including standouts like "Dependent" (named one of Billboard's 30 Best Pop Songs of 2020).
Sorry I'm Late Tracklist:
1. I Just Came To Dance
2. Sorry Daniel
3. Bitch With A Broken Heart
4. I Wrote A Song
5. Me, Myself & I
6. Tatiana (feat. Dylan)
7. Somebody New
8. I Wish I Could Hate You
9. Little Bit Sad
10. MTJL
11. Breathe
12. Something Real
13. Nervous (In A Good Way)
14. Better Days (NEIKED x Mae Muller x Polo G)
15. Porn Lied To Us
16. Miss America
17. Written By A Woman