Meet Malachiii: Five Facts About The Rising Singer/Songwriter
Malachiii's new EP, 'The Ascension,' is out May 20.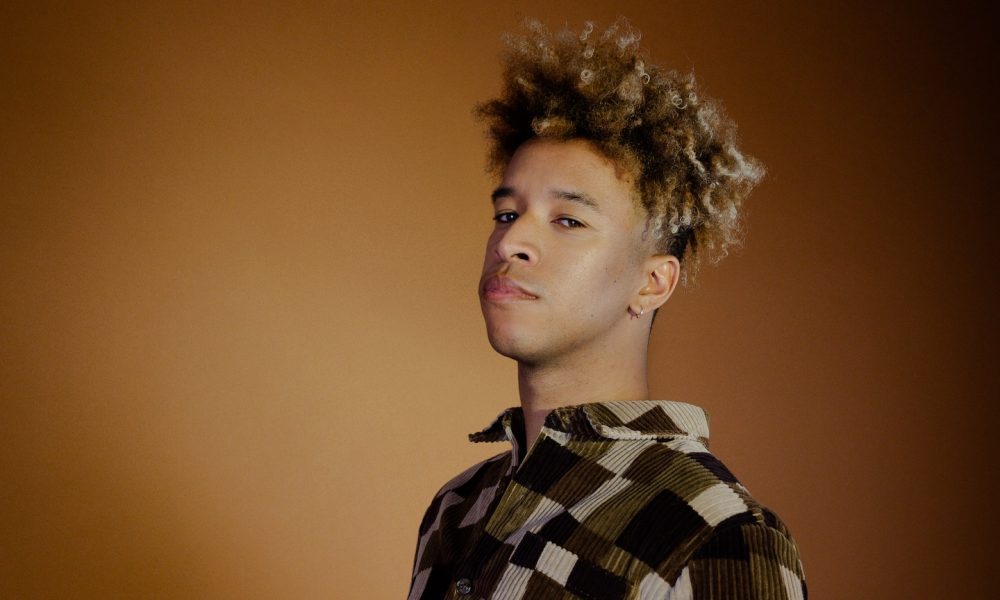 Rising singer/songwriter Malachiii is gearing up to release his new Motown Records EP, The Ascension. The LA-based artist has released intoxicating singles like "Love Me," "I'm Back," and "Hold Me."
To celebrate Malachiii's come-up and forthcoming project, °1824—UMG's creative solutions team focused on the connection of artists and brands directly to fans through storytelling and experiences—arranged a press conference during which Malachiii answered questions from bloggers around the world. Here are five facts about Malachiii that any fan should know.
Malachiii - I'm Back (Official Video)
Malachiii Views Himself As Genre Agnostic
"I make a conscious effort to be diverse," he explains. It's just the nature of my artistry and how I create. I'm inspired by so much so that just naturally comes out in the music. I want to bring something new to the table and be innovative with the music and give people a taste of diversity that they may not be used to seeing from one artist. In this age, with a lot of artists coming up and producing their own music and writing their own music, we've broadened the landscape of what artists can do."
He Has Interests Outside of Music
"I love style in general. I love clothes. I love getting clothes. I just love just that aspect of expressing myself. I had a lot of different interests growing up," he says. I started off doing dance, and then I did acting. I'm interested in the arts and in different ways to bring these different worlds together. "
Malachiii Has Been Touring Since He Was 14
"When I was 14, I did this world tour with A.R. Rahman, a composer from India. It was my first professional gig and I was opening up to like 14,000 people, and performing in stadiums and arenas all over the world. I was the only youth in the show, and it gave me an opportunity to gain lots of knowledge from professionals," says Malachiii. When I stood on that stage, I told myself, the next time I come back, it's gonna be me. That set the bar for everything going forward."
He Wants To Tour With Post Malone, Pharrell, Kanye, Or Kid Cudi
"I definitely want to tour with someone like Post Malone, Ye, Pharrell, or Kid Cudi. Generally, though, I'd like to  tour with an artist that I can vibe with and share an experience with. It doesn't necessarily have to be a specific person, but I think I would pick those artists because I love their music and I'm really inspired by them."
He Sees Awards In His Future
"I imagine myself performing at the CMAS, the Grammys, and the BET awards, because I have music in all sorts of genres," Malachiii says. "When I make music, I'm seeing it in a movie, or I'm seeing a stage show and the set design that accompanies it. I think the potential is really limitless with what I can do."