Manchester Orchestra And Jimmy Eat World Cover Each Other On Two New Singles
The tour kicks off July 11.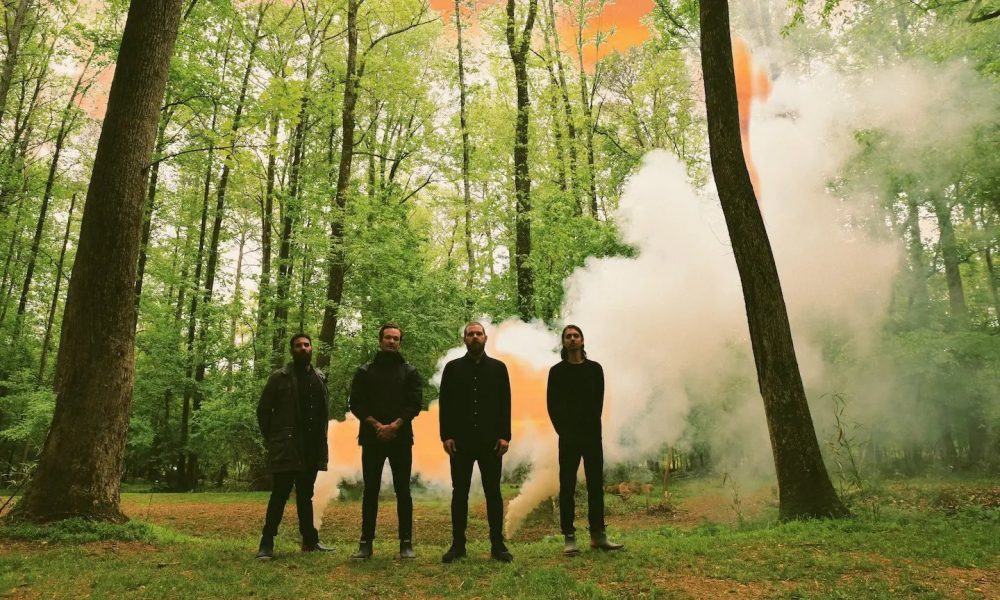 Ahead of their highly-anticipated, North American co-headlining tour, Manchester Orchestra and Jimmy Eat World have teamed up to cover songs from each other's vast and beloved catalogs.
As Manchester Orchestra pay tribute to "Table For Glasses," the opening track off Jimmy Eat World's classic Clarity LP, Jimmy Eat World reimagines "Telepath," an album highlight and enduring favorite from Manchester Orchestra's The Million Masks of God.
Manchester Orchestra - Table For Glasses (Official Audio)
Both of the original arrangements are simultaneously sparse, slow-burning and soaring in their delivery, speaking to the bands' shared strengths of cathartic melodies and vocal harmonies that invite fans to shout and sing along. While Jimmy Eat World flips "Telepath" on its head, turning the song's soft acoustics and spectral strings into a thunderous wall of electric guitar, Manchester Orchestra approach "Table For Glasses" with a subtle touch that equally and intricately retains its invigorating power.
"It was an absolute honor to trade covers with one of our favorite bands," says Manchester Orchestra's Andy Hull. "We approached our cover with admiration for the original and had a blast exploring all of its spacious corners."
Jimmy Eat World's Jim Adkins adds, "Manchester Orchestra is great at sitting you down, spinning your chair around and stopping it to show you are now somewhere else. We knew if we were going to cover an immersive song like 'Telepath,' we'd have to commit to 'stopping the chair' at bizzaro-Jimmy Eat World universe."
Both covers will also be available on limited edition 7" vinyl, exclusively as part of the VIP Experience on the bands' upcoming Amplified Echoes Tour. Kicking off July 11 and produced by Live Nation, Amplified Echoes will bring Manchester Orchestra and Jimmy Eat World to dozens of illustrious stages from coast to coast, including LA's Greek Theatre, Red Rocks Amphitheater, Nashville's Ascend Amphitheater, Chicago's Salt Shed, NYC's SummerStage in Central Park, and more through the end of August.
Buy or stream Manchester Orchestra's cover of "Table For Glasses."