Marc Maron Shares Digital Album 'From Bleak to Dark'
The special initially premiered in February on HBO.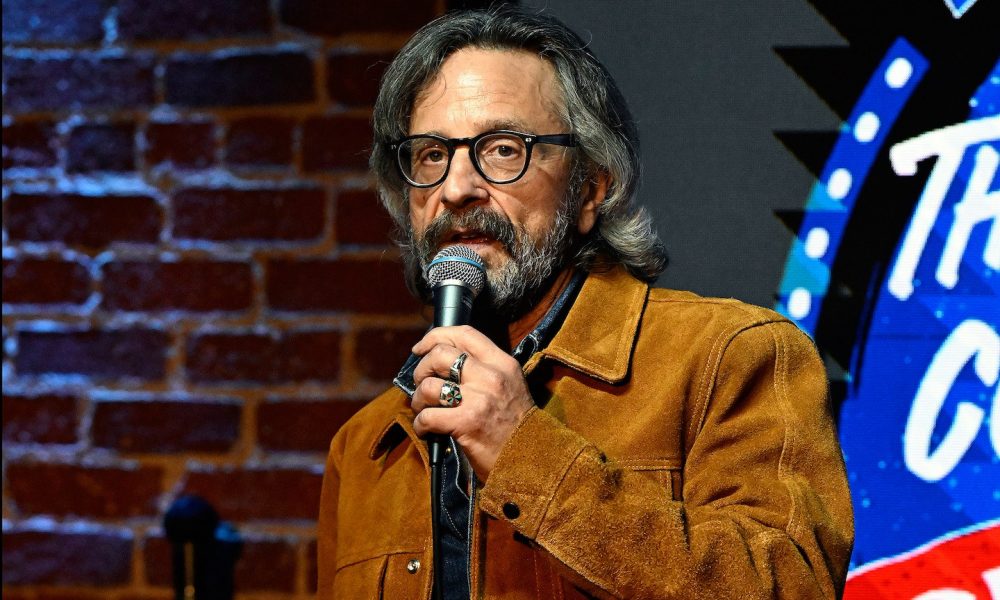 Craft Recordings has released the digital album debut of Marc Maron's acclaimed HBO stand-up special, From Bleak to Dark.
The legendary comedian, actor, and podcaster's fifth stand-up special (and first for HBO), which premiered in February on HBO and is now streaming on MAX, found Maron getting more personal than ever.
In the years between his last special, 2020's Marc Maron: End Times Fun (Netflix) and From Bleak to Dark, Maron's world was turned upside down. Between a global pandemic, political upheaval, and the sudden loss of his partner, there certainly wasn't much to laugh about. Yet, Maron—who has amassed millions of fans for his stark honesty, pathos, and cynicism (both on stage as well as through his landmark podcast, WTF with Marc Maron)—was well-equipped to tackle the most difficult moments of his life through humor.
Written and performed by Maron and filmed in front of a live audience at New York City's Town Hall, the hour-long special finds the comedian covering a wide breadth of material—from the perils of aging and the superiority of having cats over children to antisemitism and faith. In some of comedy's most disarming and candid moments, Maron speaks about the death and grief while opening up about re-establishing his complicated relationship with his father, who suffers from dementia.
Produced by Avalon (Last Week Tonight with John Oliver, Starstruck) and executive produced by David Martin, Kelly Van Valkenburg, and Maron, From Bleak to Dark received wide acclaim upon its premiere. Margaret Lyons at The New York Times praised, "What's most potent here is the sense of consideration, of evolution, and Maron incorporates his redrafting process into the act itself. The special is indeed both bleak and dark, and it is also viciously funny." Richard Roeper at The Chicago Sun-Times hailed that the special "shed[s] light on the human condition every joke along the way."