Maroon 5 Shares Intimate Video For New Single 'Middle Ground'
Directed by David Dobkin, the video features a cameo from Adam Levine's wife Behati Prinsloo and their two children.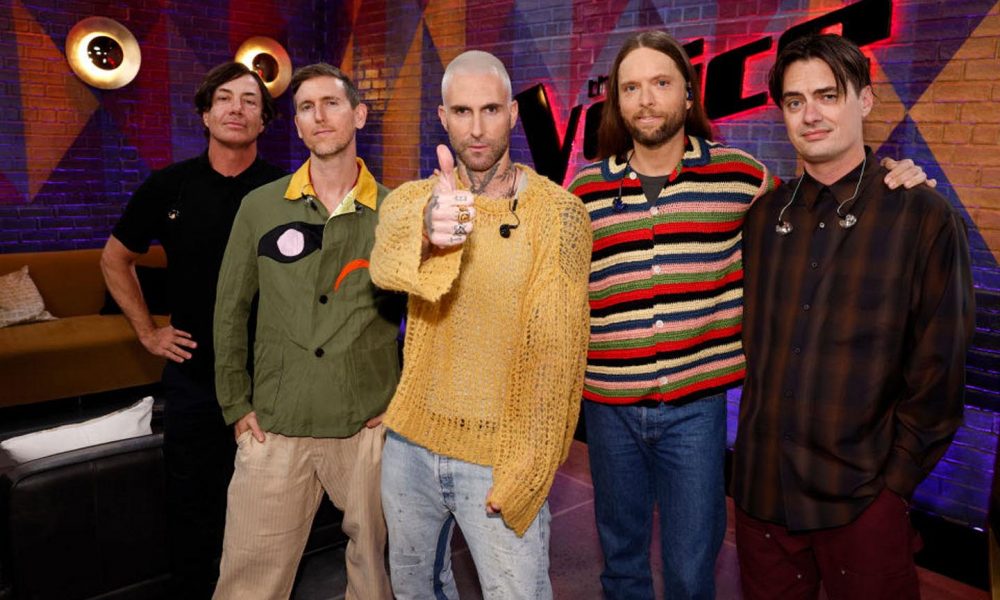 Maroon 5 has shared the official video for its new single, "Middle Ground," which you can check out below.
Directed by David Dobkin, the intimate video features frontman Adam Levine alongside his bandmates performing the new track — which sees the singer reflecting on a desire for inner peace — from the inside of a studio and an outdoor setting.
Shop the best of Maroon 5's discography on vinyl and more.
"Sisters and brothers are picking sides/ And both of our mothers are terrified/ And I'm crying out to an empty sky/ Tell me," Levine sings before heading into the song's rising chorus. "If I hit the ground/ And I fall down to my knees/ Would you hear the sound?/ Am I crazy to think that we/ Could make it out?/ Am I crazier to believe/ There's a middle ground?"
Maroon 5 - Middle Ground (Official Music Video)
In a break from the "Middle Ground" video's performance scenes, Levine is joined by wife Behati Prinsloo and their two children — Dusty Rose and Gio Grace — for some quality time relaxing in a hammock.
The poignant "Middle Ground" marks the first release from the three-time Grammy Award-winning outfit since 2021 and it debuted on Spotify's New Music Friday playlist worldwide.
Outside of writing and recording music, Marin 5 recently came off a successful first run of shows, opening their Las Vegas Residency, M5LV, to rave reviews from fans and critics alike. Billboard crowned the band "a perfect fit for a Las Vegas residency." Elsewhere, Las Vegas Weekly said of their first extended stay 16-date engagement in Las Vegas, "If their first weekend proved anything, it's that some things are worth the wait." The band will be back to Dolby Live! at Park MGM in July 2023.
JORDI, the band's most recent studio album, was released in 2021 and features the hit singles "Nobody's Love," "Memories," and "Beautiful Mistakes." The latter track features a guest slot from rapper Megan Thee Stallion and was the most added track on Top 40 and adult contemporary when it impacted radio, as well as charting in the Top 20 on the Billboard Hot 100, Top 40, and Adult Contemporary charts.