Massive Attack Announce Remastered Edition Of 'Mezzanine'
'Mezzanine' went straight to No.1 in the UK and become the group's most commercially successful album to date.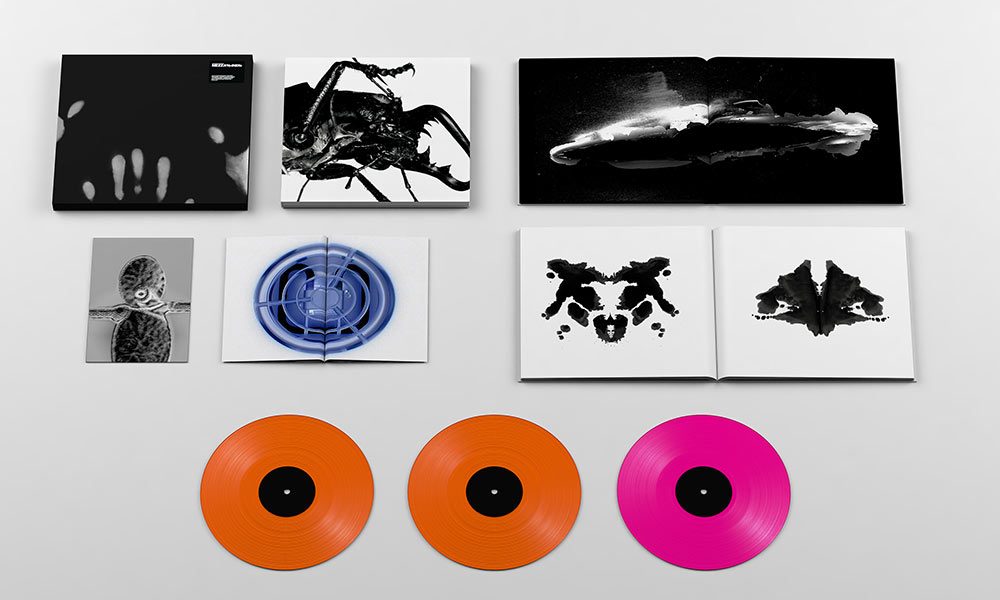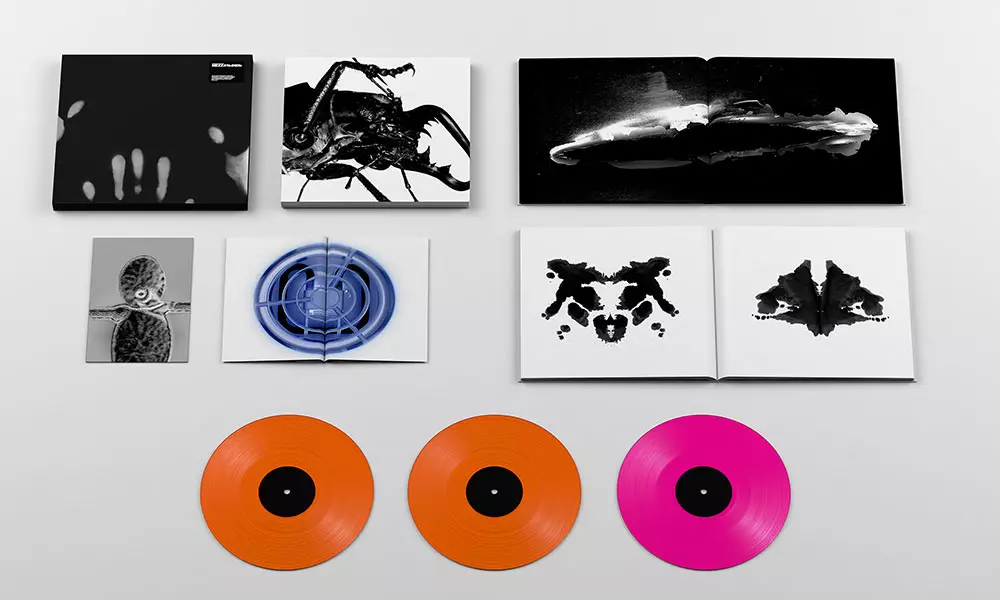 Massive Attack have announced a special remastered edition of their landmark 1998 album Mezzanine, which will be released on 16 November.
The album's new edition comes housed in a specially-designed heat sensitive box which includes a book featuring exclusive images by Robert Del Naja and Nick Knight. 3 pieces of coloured vinyl will include the remastered version of the original album and previously unheard Mad Professor remixes from the original 1998 sessions. The 2-CD edition will include the Mad Professor remixes and will come as a reproduction of the original Mezzanine digipack.
Massive Attack's third studio album, Mezzanine was first released on 20 April 1998 by Circa and Virgin Records. Produced by the group and Neil Davidge, the record found the group expanding their trip-hop sound and bringing in electronic stylings, with diverse influences from rock, hip-hop, and dub music.
The album topped the charts in the United Kingdom, Australia, Ireland, and New Zealand, becoming the group's most commercially successful long player to date. Mezzanine entered the UK Albums Chart at number one and was certified platinum by the British Phonographic Industry (BPI) on 4 September 1998 and then double platinum on 22 July 2013. The album also attracted a raft of rave reviews including five-star notices from The Guardian and Uncut. It also spawned four singles: 'Risingson' 'Teardrop', 'Angel', and 'Inertia Creeps', with the first three charting inside the UK Top 30.
The remastered edition of Mezzanine is out on 25 January 2019. Scroll down to read the full tracklist and buy it here.
Mezzanine:
'Angel' (2018 Remaster)
'Risingson' (2018 Remaster)
'Teardrop' (2018 Remaster)
'Inertia Creeps' (2018 Remaster)
'Exchange' (2018 Remaster)
'Dissolved Girl' (2018 Remaster)
'Man Next Door' (2018 Remaster)
'Black Milk' (2018 Remaster)
'Mezzanine' (2018 Remaster)
'Group Four' (2018 Remaster)
'(Exchange)' (2018 Remaster)
'Metal Banshee' (Mad Professor Mix One)
'Angel (Angel Dust)'
'Teardrop (Mazaruni Dub One)'
'Inertia Creeps (Floating On Dubwise)'
'Risingson (Setting Sun Dub Two)'
'Exchange (Mountain Steppers Dub)'
'Wire (Leaping Dub)'
'Group Four (Security Forces Dub)'
Format:
UK English