New Biography 'The Hag' Plots Life, Times, And Music of Merle Haggard
Marc Eliot's book tells the extraordinary story of one of the genre's true originals.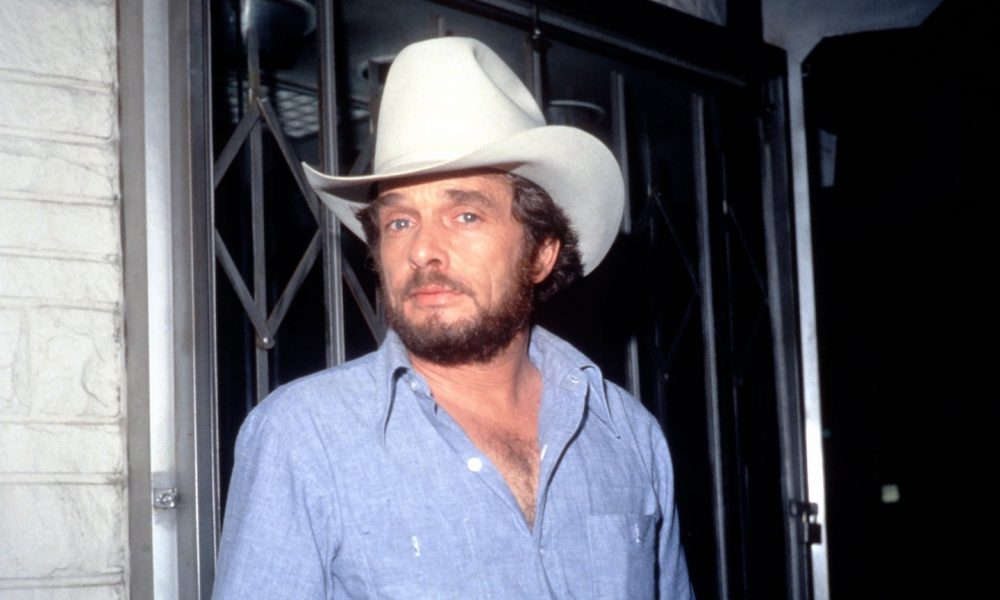 A new biography of country giant Merle Haggard by writer Marc Eliot will be published by Hachette Books on January 18. THE HAG: The Life, Times, and Music of Merle Haggard tells the extraordinary story of one of the genre's true originals, and will include a wealth of research, detail, and untold anecdotal material.
Eliot conducted more than 100 new, wide-ranging interviews for the book, gaining unprecedented access to latter-day country artists and admirers Dwight Yoakam and Marty Stuart, Haggard's best friend Frank Mull, several members of his band the Strangers, and the man who discovered Merle and was the first to record him, Fuzzy Owens.
The 464-page book, which retails for $30, plots the life and times of one of country's most influential and enduring artists. It explains how his father's death when Merle was only nine led to an early life of petty thievery and general rebellion that produced a 15-year sentence at San Quentin penitentiary. He was in audience when Johnny Cash performed at the prison, and later said that moment helped him to change his life.
The biography also goes into the "self-created turmoil that expressed itself through drugs, women, booze, and betrayal," as well as his five marriages, wealth, fame, poverty, and addiction. Haggard released 63 albums and landed 38 No.1 singles, from "The Fugitive" in early 1967 and "Twinkle, Twinkle Lucky Star" in early 1988. Between 1963 and 1999, he placed 104 songs on the country chart. He died in 2016 at the age of 79.
Listen to the best of Merle Haggard on Apple Music and Spotify.
Eliot is a New York Times bestselling author of more than two dozen books on popular culture, including Hollywood's Dark Prince, his biography of Walt Disney; American Rebel: The Life of Clint Eastwood; Cary Grant; and The Eagles: The Untold Story. His books have been published in more than 25 countries. Pre-order THE HAG: The Life, Times, And Music Of Merle Haggard from Hachette Books.