Mickey Guyton Readies For New EP, 'Bridges'
The acclaimed country artist's third EP is set for a September 11 release.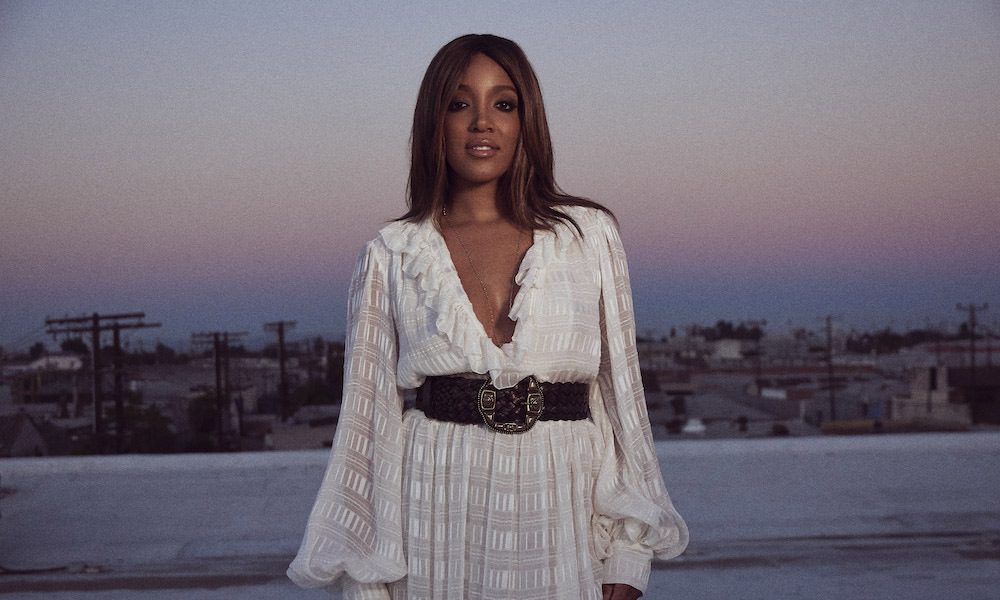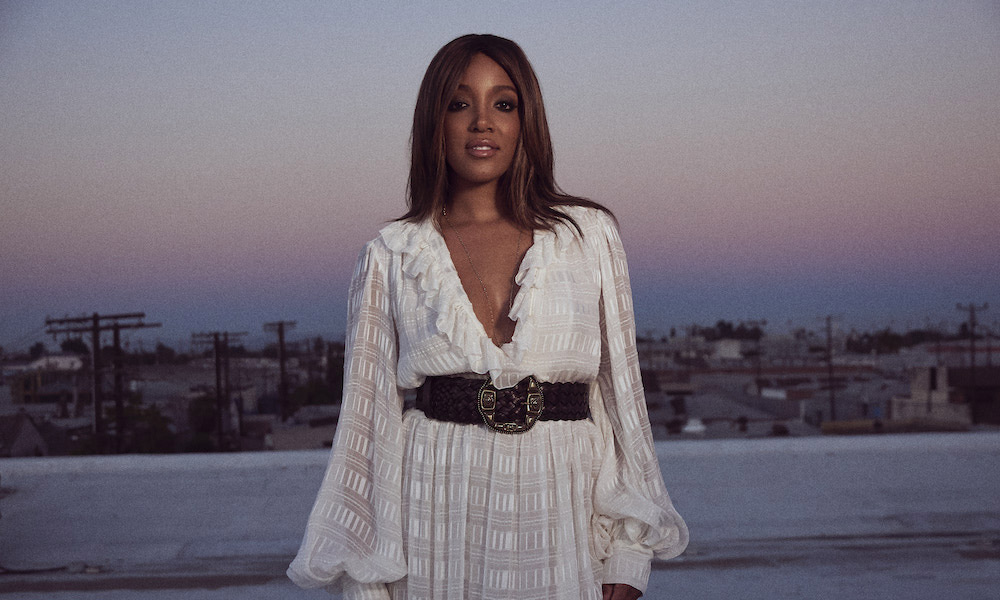 Rising country star Mickey Guyton announced the release of her third EP, Bridges, coming September 11 via Capitol Nashville. Bridges, which follows Guyton's 2015 self-titled EP, will include such recent singles as "What Are You Gonna Tell Her?," "Black Like Me," and "Heaven Down Here."
Guyton collaborated with an all-star team of songwriters for Bridges, including Karen Kosowski, Hillary Lindsey, Jesse Frasure, Nathan Chapman, and Victoria Banks. In a touching statement today, the Texas native shared that "Two years ago, this project didn't feel like it was even a possibility. This EP proves that in your darkest moments, you can have your biggest breakthroughs."
She continued, "I think back to all of the obstacles in my life and career, including writing and recording most of this EP in quarantine during a time of social unrest, and how it has all led to the birth of this beautiful project. I hope these songs provide others with the same happiness and strength they have provided me in these uncertain times."
Since April, the artist has previewed her six-song EP with three singles, including "Black Like Me." The autobiographical song details life as a Black woman in country music. The highly personal composition, in which Guyton sings, "If you think we live in the land of the free, you should try to be Black like me," was written in the spring of 2019. When it was released in June of this year, it took on a new poignancy, amid the Black Lives Matter movement. Upon its release, Guyton tweeted that, "This song was a God moment. He put it on my heart to write it. I thought it was to heal my heart but now I realize it's meant to heal every heart."
Ahead of Bridges, Guyton has already received wide acclaim for her singles. NPR called the ACM-nominated artist "a poised and galvanizing country-pop conscience, at once consummate pro, steadfast optimist and truth-teller." Paste declared that "Guyton is the unapologetic voice country music needs right now," while Billboard praised that she is "one of the most promising new voices in country in recent years."
Bridges is available September 11. Scroll down to view the tracklist and presave it here. 
Bridges Track Listing:
1. Heaven Down Here
2. Bridges
3. What Are You Gonna Tell Her?
4. Rosé
5. Salt
6. Black Like Me