Phish's Mike Gordon Shares New Solo Album 'Flying Games'
The album was recorded with longtime collaborator Jared Slomoff.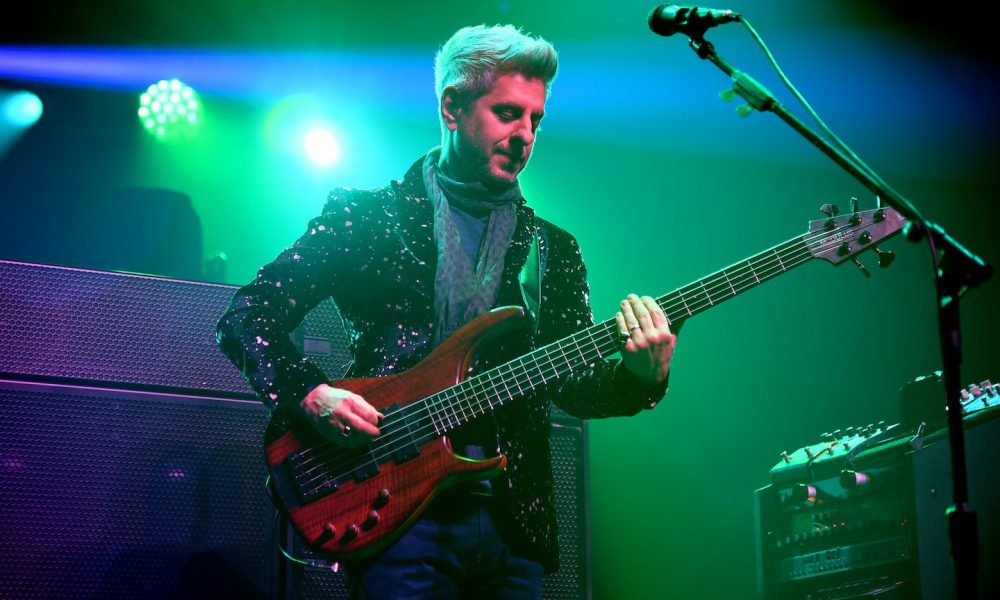 Mike Gordon of Phish has released his new album Flying Games courtesy of ATO Records/Megaplum. The album is Gordon's sixth solo release. It was self-produced and recorded by longtime collaborator Jared Slomoff, and mixed by Grammy Award-winning engineer Shawn Everett (Alabama Shakes, The War on Drugs).
Flying Games was heralded with the premiere of the high-velocity single, "Tilting," alongside an official animated video now streaming on YouTube. "Mull," a song that Phish has had in its live set for nearly two years, was the second song released from the album.
Gordon will celebrate Flying Games with a wide-ranging live run that includes both headlining shows and top-billed festival performances. Dates get underway June 15 at Portland, ME's State Theatre and then culminate with a home state tour finale at Burlington, VT's Higher Ground Ballroom on July 2. Tickets for all newly announced headline dates go on sale Friday, March 17. Pre-sales are available now.
"As someone who comes from a world of telepathic improvisation, the idea of one person layering sounds alone in a room might seem a bit against the mythos," says Gordon regarding the albim. "But with this record I didn't want to work in that traditional way of going into a studio with a band and recording for two weeks; I wanted to take my time and explore, and really go deep into the fabric of the music to see what we could find."
Flying Games is an album of constant and wildly hypnotic movement, each moment animated by unexpected sounds that morph and expand and spin off into their own strange orbits.
In keeping with the eclectic sensibilities that informed past work like 2017's pop-fueled OGOGO and 2020's Noon (a collaborative album made with acoustic guitar luminary Leo Kottke), the new LP imbues elements of everything from disco and dancehall to psych-folk and funk into Gordon's unfettered and expansive breed of rock music.