New Clip From 'Moby Doc' Featuring David Bowie Has Been Released
'Moby Doc' will be released May 28.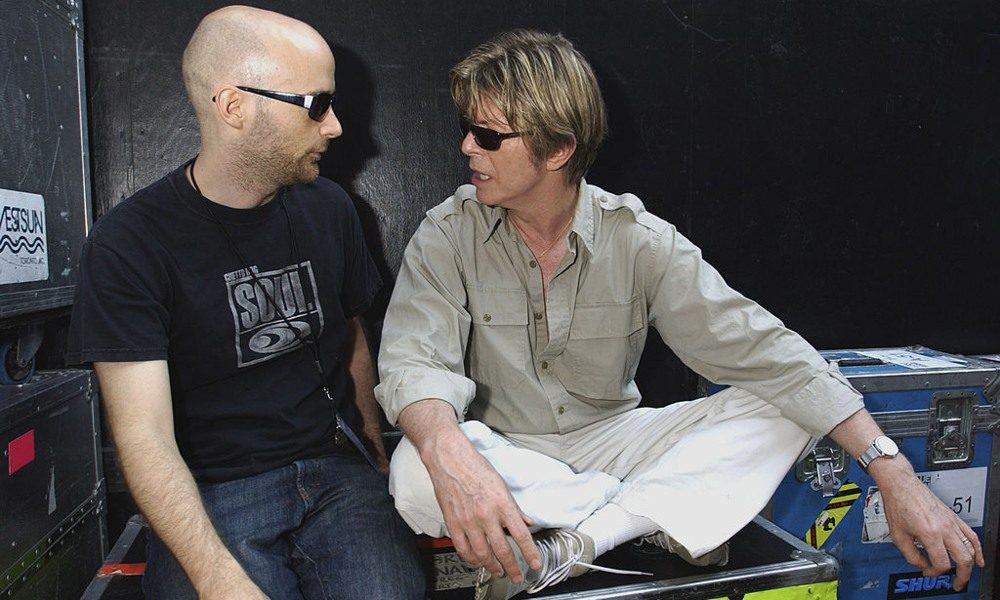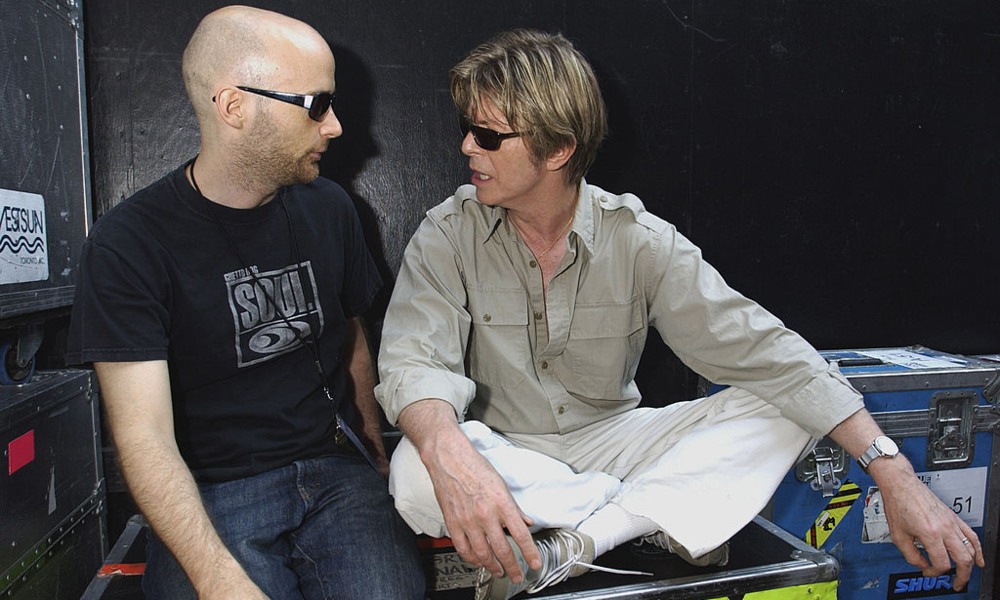 This morning, a new clip from the forthcoming Moby Doc was released and premiered exclusively on NME. The newly released clip from the film, which is also narrated by Moby, finds the artist reflecting on his professional relationship and friendship with David Bowie.
"Bowie was my favorite musician of all-time," Moby says in the clip. "Maybe 2000 or 2001, he moved across the street from me and I couldn't believe it. I became friends with David Bowie. Some of the moments he and I had together, I almost feel like there was a quasi-older brother quality to his friendship with me."
He adds, "We had barbecues together, we went to the deli together, we had tea together, we worked on music together and had holidays together and had dinner together and we toured together."
The film about Moby, directed by Robert G. Bralver, is a surreal look at the electronic superstar, activist, vegan, and former addict as he recounts his life from punk upstart to a generational touchstone.
The film also offers an unbridled look at Moby's struggles with addiction and depression. He recounts moments that should have been high points in his career resulting in malaise and a reliance on substances. Staying at Barcelona's Arts Hotel the night before an awards ceremony, Moby said: "I got to my hotel the night before and I was at the top of one of the most elegant hotels I've ever been to. There are four huge apartments at the top of this hotel. My neighbors were Bon Jovi, P Diddy, and Madonna. That night, I ended up getting very drunk. Everything was perfect. Everything I'd ever wanted had been given to me, even more so… I'd sold 10 or 20 million records… and I was so despondent."
The film offers an inspiring look at Moby's resilience and eventual triumph. The film will be released on the same day as Moby's new album, Reprise. On Reprise, Moby and the Budapest Art Orchestra have re-envisioned some of Moby's most recognizable rave classics and anthems with new arrangements for orchestra and acoustic instruments.
Reprise features an eclectic and impressive array of guests including Alice Skye, Apollo Jane, Darlingside, Deitrick Haddon, Jim James, Kris Kristofferson, Luna Li, Mark Lanegan, Mindy Jones, Nataly Dawn, Novo Amor, Skylar Grey, and Víkingur Ólafsson.
Moby's Reprise is out on May 28 and available for pre-order.