Moby's 'Why Does My Heart Feel So Bad?' Receives Tech House Remix From Biscits
The song will appear on 'Reprise — Remixes,' out May 20.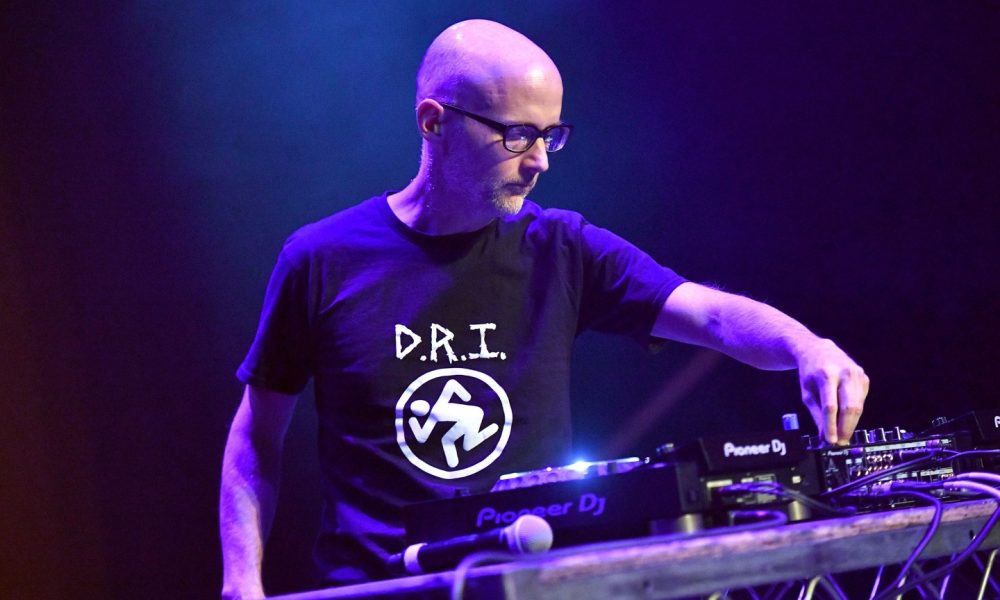 Southampton DJ Biscits has put a tech house spin on Moby's "Why Does My Heart Feel So Bad?" in a newly shared remix from the upcoming album Reprise – Remixes, out May 20 via Deutsche Grammophon, which sets out to reimagine a collection of tracks pulled from his 2021 album Reprise.
"Moby has played a huge role in my life, musically," Biscits shared in a statement. "He is a massive influence on my production, and to be asked to remix "Why Does My Heart" is simply mind-blowing. His album Play was also the first album I ever bought, so it feels like this has come full circle!"
Moby - Why Does My Heart Feel So Bad (Biscits Remix)
On Reprise – Remixes, Biscits finds himself in the company of producers and DJs from Bambounou, Max Cooper, Efdemin, and Anfisa Letyago to Mathame, Planningtorock, Topic, Felsmann +Tiley, Peter Gregson, and Christian Löffler.
The project's release will coincide with the 30th anniversary of Moby's self-titled debut album. The acclaimed musician will also contribute four remixes of his own to Reprise – Remixes, all of which will collectively revisit musical highlights spanning the three decades of his career.
Reprise itself was made up of orchestral and acoustic approaches to some of Moby's career-spanning highlights with the help of the Budapest Art Orchestra. It reworked classic tracks including "The Great Escape," "We Are All Made of Stars," and more.
"Sorry if this seems self-evident, but for me the main purpose of music is to communicate emotion," Moby shared ahead of Reprise. "To share some aspect of the human condition with whoever might be listening."
"Why Does My Heart Feel Bad?" is the third single to arrive from Reprise – Remixes, following up reimaginings of "Go" remixed by Anfisa Letyago and "Lift Me Up" remixed by Mathame.
Anfisa Letyago shared: "Moby was, and still is, a great reference and an amazing, iconic artist who has marked an era in the music industry–for me and many people of my generation (and others!)."