Montreux Jazz Fest Kicks Off Streaming Event With Rare John Lee Hooker Set
Canceled amid COVID-19, the legendary festival celebrates its 54th year with 16 nights of full, streaming concerts from its vaults.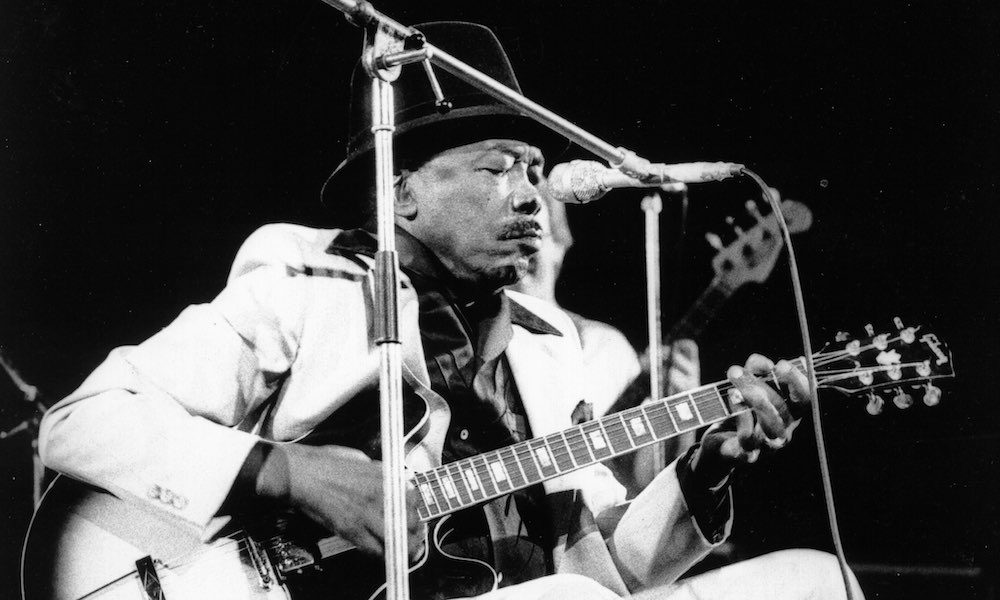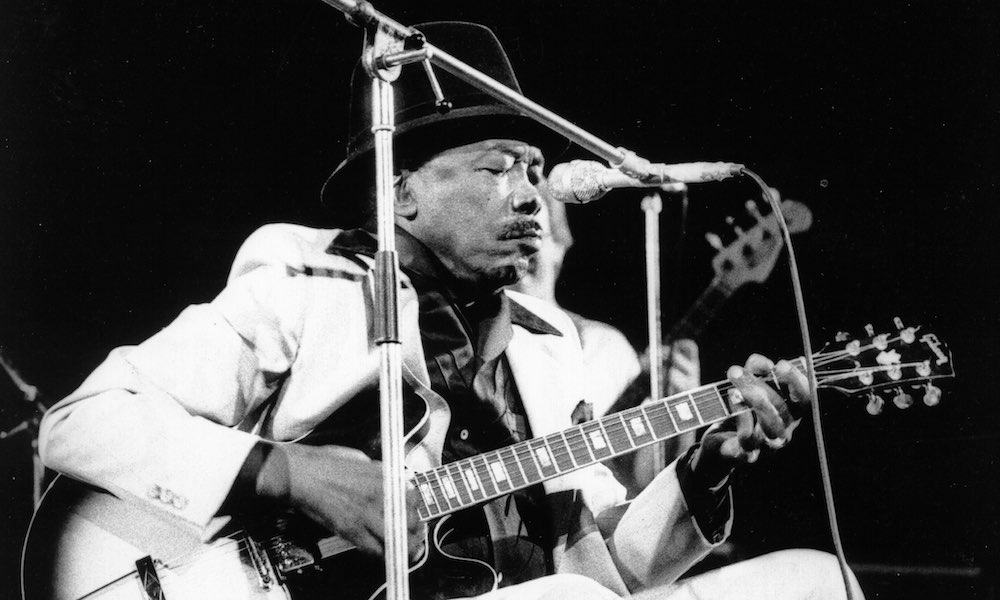 Today marks what would have been the first night of the 54th annual Montreux Jazz Festival. While the world-renowned event was canceled in April, amid concerns over the global pandemic, organizers have instead dug deep into their vaults to offer 16 nights of incredible archival performances – many of which have never been available before. The festivities begin today via YouTube, with the world premiere of a 1983 set from legendary bluesman John Lee Hooker.
Coming in at just over an hour, Hooker's scorching set is a treat for any blues fan. Hooker and The Coast to Coast Blues Band perform a variety of his most iconic songs, including "Boogie Chillen," "Boom Boom" and "Jealous."
Upcoming broadcasts include Nina Simone's set from 1976, Charles Bradley (2016), Etta James (1993), Charles Mingus (1975), and, to close out the programming, a performance by Marvin Gaye from 1980. Organizers have also teased surprises, which will be shared on the festival's social media throughout the next two weeks.
100% of streaming revenue from the 16 videos will support the National Museum of African American Music. In a statement on YouTube, organizers said, "Since its inception in 1967, the Montreux Jazz Festival has been shaped & inspired by the rich culture of African American Music and its artists."
One of Europe's best-known and longest-running live music events, the Montreux Jazz Festival was established in 1967 by jazz connoisseur Claude Nobs. Throughout the decades, the Swiss festival has hosted performances by many of the greats of contemporary music, including Prince, David Bowie, Miles Davis, Quincy Jones, and Elton John, among countless others.
This year's line-up originally featured such acts as Lionel Richie, Brittany Howard, Lenny Kravitz, Black Pumas, and more. Organizers have shared that the 2020 program will be partly carried over to next year's event, set for 2 to 17 July 2021.
Scroll down to view the full schedule of programming for the Montreux Jazz Festival's "54th Summer of Music", or visit the official website.
July 3: John Lee Hooker – 1983
July 4: Charles Bradley – 2016
July 5: Dimeh, Slimka, Makala & Varnish la Piscine – 2016
July 6: Suzanne Vega – 2004
July 7: Rory Gallagher – 1979
July 8: Charles Mingus – 1975
July 9: Carlos Santana – 2004
July 10: Bang Bang Romeo – 2019
July 11: Angelique Kidjo and friends – 2016
July 12: Nina Simone – 1976
July 13: Deep Purple with Orchestra – 2011
July 14: Etta James – 1993
July 15: BB King – 1993
July 16: Kenny Wayne Shepherd – 2019
July 17: Tom Misch – 2019
July 18: Rag'n'Bone Man – 2019 / Marvin Gaye – 1980