Morray Pays Tribute To His 'Momma's Love' On New Single
On the track, Morray thanks his mother for her never-ending support and promises to return the favor as best he can.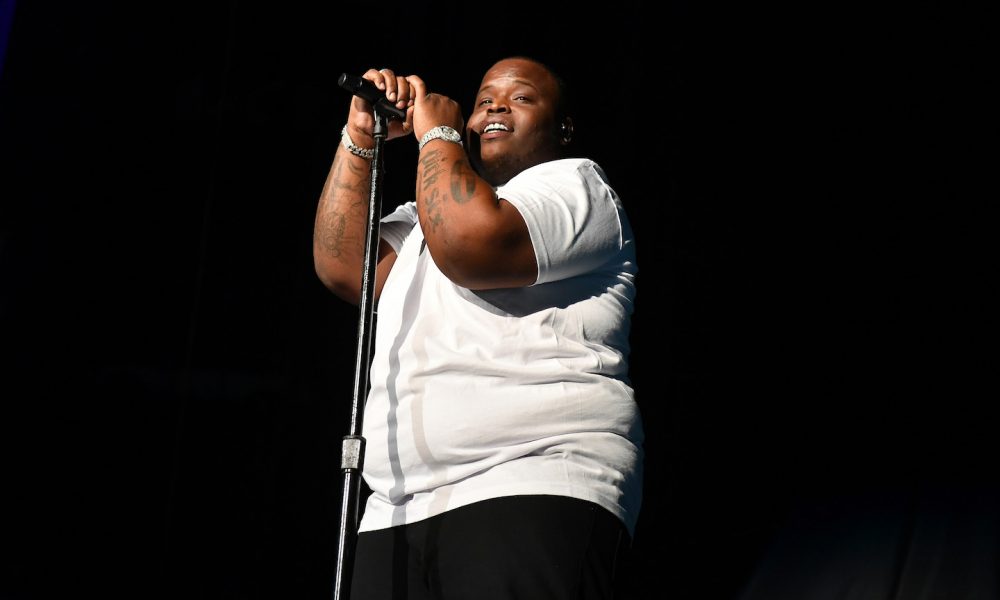 Paying tribute to the woman who made him the man he is today, Morray, the GRAMMY-nominated artist shares "Momma's Love," his latest single.
Taking inspiration from hip-hop, R&B, and contemporary gospel, Morray is a singular vocalist, injecting passion and soul into each bar. "Momma's Love" is a bouncy and soulful affair, with fizzy piano chords lifting up hard-hitting 808s.
Morray - Momma's Love [Official Audio]
Harmonizing with himself as he expertly mixes rhythm and melody, Morray thanks his mother for her never-ending support and promises to return the favor as best he can: "I can't give you everything but promise Imma try/ I can't pay you back because I know I owe my life." Produced by Budda Bless, Seth The Chef, and with additional production from 3nigma, "Momma's Love" is the ideal soundtrack for barbecues on Mother's Day and beyond.
"Momma's Love" is the Fayetteville, NC native's latest salvo in the run-up to his debut album, due to be released later this year. Last month, Morray connected with a fellow Grammy-nominated North Carolinian, sharing the heartfelt "Still Here" with Cordae.
"Still Here" was the Pick Six Records/Interscope artist's first new song of 2022, and followed in the wake of the breathlessly intense "Never Fail (Feat. Benny The Butcher)," which debuted in November and drew coverage in The New York Times, Complex, The FADER, XXL, and many more.
One of the biggest breakout stars in hip-hop in 2021, Morray recently attended his first GRAMMY Awards, where he earned nominations for Best Rap Song and Best Rap Performance, each honoring him for his involvement in J. Cole's "m y l i f e" (also featuring 21 Savage). In April 2021, Morray released his debut mixtape Street Sermons, home to his Gold-certified breakout hit "Quicksand," which he performed on Jimmy Kimmel Live.
Buoyed by the momentum generated by Street Sermons, which peaked at No.41 on the Billboard 200, Morray garnered Best New Artist nominations at both the BET Hip-Hop Awards and the Soul Train Awards, nabbed a spot on the the coveted XXL Freshman list for 2021, and earned "Up Next" recognition from Apple Music.