Mötley Crüe Bow Out With 'The End'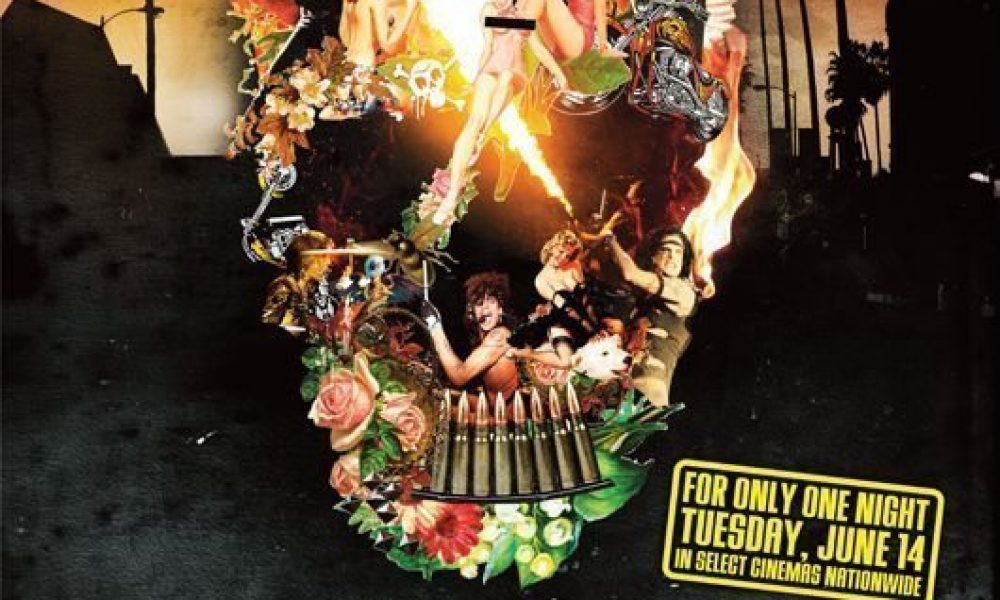 After 35 years of hell-raising antics both on stage and on record, metal legends Mötley Crüe officially retired on 31 December 2015. This was no PR stunt. After announcing their Final Tour, in January 2014, each band member signed a "cessation of touring" agreement that prohibited anyone from staging further live shows under the Mötley Crüe name. Then, true to form, they embarked on a no-holds-barred tour that, in over 164 shows, covered North and South America, Europe, Australia and Asia, and grossed over $100 million.
Fittingly, their final-ever show was held in their Los Angeles hometown at Staples Center, a stone's throw away from the Sunset Strip, the legendary, club-stuffed stretch of Sunset Boulevard, which played host to Mötley Crüe in their infamous early days in the early 80s. As the farewell performance itself revealed, the group's theatrics might have advanced since those days, but their dedication to putting on an unforgettable show hadn't. With Nikki Sixx's fire-spitting bass launching 30-foot-high flames into the air, singer Vince Neil flying out over the crowd in a cherry-picker, and drummer Tommy Lee performing a death-defying solo on his "Crüecifly" roller coaster, the group put on a stunning event, topped off by the heartfelt closing encore of 'Home Sweet Home'.
Yet only a portion of the Crüe's fanbase were able to see the new year in as the group bowed out, which is why Fathom Events, Live Alliance, Eagle Rock Entertainment and Tenth Street Entertainment have combined forces to bring Mötley Crüe: The End to US cinema screens on 14 June. For one night only, fans will be able to experience the filmed show in a fully immersive cinema experience, with the additional bonus of seeing behind-the-scenes footage from the band's final ever tour.
Nearly 250 nationwide venues will be participating in the event, tickets for which will be made available to purchase at www.FathomEvents.com from Friday 13 May.
Watch the Mötley Crüe: The End trailer below, and visit the Fathom Events website for a list of participating theatres.
Format:
UK English