Motown Legends Discuss The Label's Legacy At LBJ Library Panel
Abdul "Duke" Fakir, Claudette Robinson and Mary Wilson shared the stage to discuss Berry Gordy's historic label.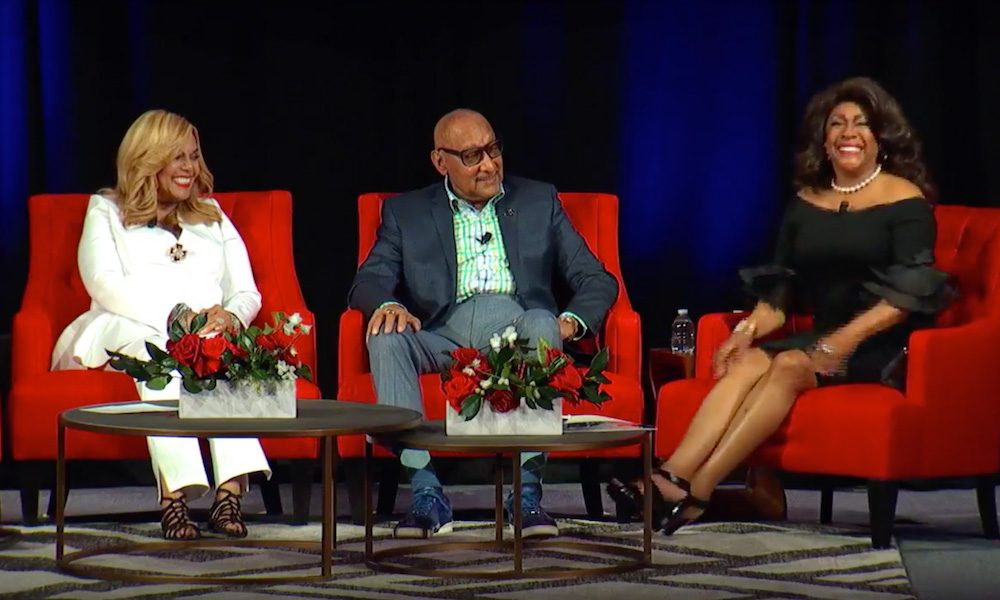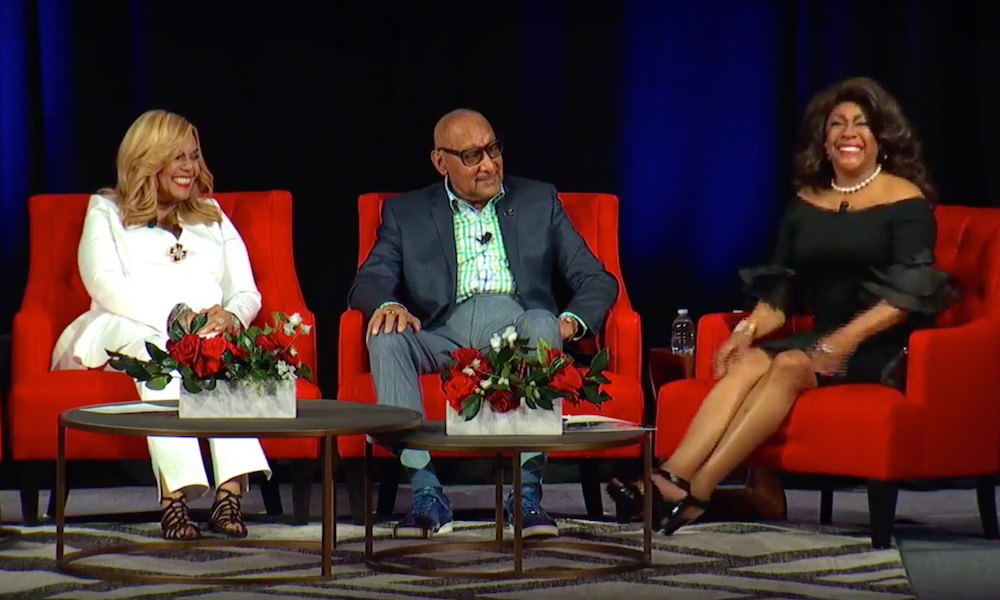 To honour the new Motown retrospective at the LBJ Library in Austin, Texas, Abdul "Duke" Fakir (Four Tops), Claudette Robinson (Miracles) and Mary Wilson (Supremes) shared the stage to discuss Berry Gordy's historic label.
'Motown: The Sound Of Young America' exhibit opens on Saturday (13 April) and is part of the year-long celebration of the label's 60th anniversary.
The panel also coincided with LBJ Presidential Library's annual Civil Rights Summit that brings together artists, activists and politicians to have candid conversations about race in America.
All three panellists reflected on how Berry Gordy's pioneering label forever changed music and opened the door for African-American artists.
"You could find talent in any city," said Duke Fakir. "But what most cities didn't have was a Berry Gordy."
As the sole surviving member of original Four Tops, Fakir spoke about how the group ended up at Motown. They'd been on other labels before including Chess and Columbia, but there was something different about Motown.
After seeing the group perform on The Tonight Show with Steve Allen, Gordy had his A&R guy, Mickey Stevenson, get in touch with the group.
"I remember walking up those Hitsville steps and thought, 'we're gonna get a piece of heaven,'" recalls Fakir.
Known as The First Lady of Motown, Claudette Robinson was a member of one of Motown's early groups, The Miracles, and met Gordy when he was still a relatively unknown songwriter. When they started working with the future mogul there was no label and Gordy acted as their manager, agent and jack of all trades.
"Mr Gordy would have to pawn his suits, so he would have enough money to record us," explained Robinson. "He wasn't rich; he was just an ordinary guy who was really trying to make that dream and vision come true."
Mary Wilson recalled hanging outside of Hitsville, USA alongside Florence Ballard, Diana Ross and Betty McGlown and waving at Marvin Gaye and the Miracles as they headed in. After auditioning, Mr Gordy told them to come back after they graduated high school, but they were undeterred.
"The Supremes were just three little black girls who dared to dream when we weren't even citizens yet," said Wilson. The former Supreme-turned-soloist also emphasised the importance of Motown's "artist development" program that consisted of choreographers, etiquette teachers and music directors who nurtured every artist.
"Berry Gordy didn't just record artists, he was building stars," Fakir added.
The panel also discussed Motown's role in the civil rights movement as a unifying force between black and white Americans. Robinson recalled playing to segregated audiences and Smokey Robinson refusing to play a venue unless they removed the rope that separated the crowd.
"Motown was a small part of the civil rights movement," said Fakir. "Whites started buying our music and it was seeping out of every kitchen, home and television. Music truly is the great universal language."
Visit the museum's official website for visiting information and view the entire panel discussion here.
Format:
UK English