Nathaniel Rateliff & The Night Sweats' New EP 'What If I' Due In June
Out on Stax on June 2, the new record features four tracks recorded during 'The Future' sessions and the newly-penned 'Buy My Round.'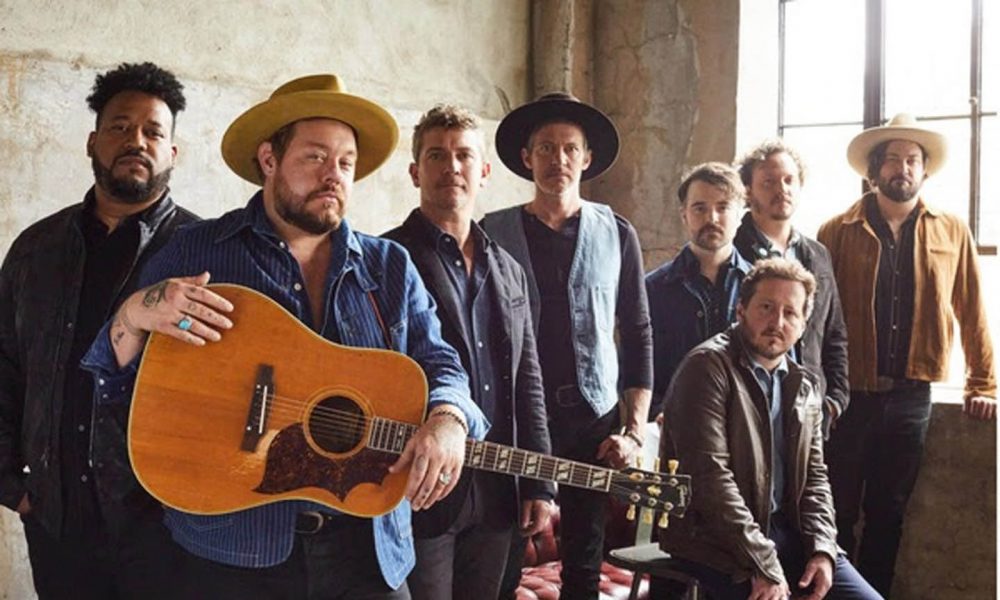 Following their acclaimed 2021 album The Future, Nathaniel Rateliff & The Night Sweats are back with a five track EP, 'What If I' On June 2. The EP features four previously unreleased songs recorded during The Future sessions as well as a newly written and recorded track called "Buy My Round."
In anticipation of the forthcoming EP, the band is sharing an alternate version of the track "What If I" originally from The Future. You can check out "What If I (Cook Brothers Version)" below.
Nathaniel Rateliff & The Night Sweats - "What If I" (Cook Brothers Version)
"We loved this song on The Future, but man is it hard for us to sing live," recalls Rateliff. "Not just me, but Pat Meese (drums, percussion, keys) and Mark Shusterman (organ, keys) are screaming their harmonies. So, we wanted another version to add to some of the other song we held back from the full length. I gave it over to Bradley Cook and Phil Cook…Phil arranged the piano part he wrote around just my vocal and added a simple clap. Pat, Mark, and Luke Mossman (guitar) added some extra sounds to Phil's arrangement while we were on the road, along with shaker and cabasa from Matt McCaughan. I love the way this version turned out."
All songs on the 'What If I' EP were produced by Bradley Cook (Bon Iver, Kevin Morby, The War on Drugs) and R.M.B.—the production trio of Rateliff, Meese and James Barone (Beach House). In addition, the track "Slow Pace of Time" features The Preservation Hall Jazz Band's leader and clarinetist, Charlie Gabriel.
Rateliff and the band continue take their lauded live show on the road this year, including an extensive run of worldwide dates this summer. The upcoming performances include appearances at Brandi Carlile's Mothership Weekend, Willie Nelson's 90th Birthday Celebration and multiple shows at the Outlaw Music Festival with Willie Nelson & Family. This past Saturday, Rateliff performed Harry Nilsson's classic album, A Little Touch of Schmilsson in the Night, with a full orchestra at New York's David Geffen Hall, which marked the 50th anniversary of its release.
'WHAT IF I' EP TRACKLIST:
"Buy My Round"
"What If I (Cook Brothers Version)"
"That's Your Opinion"
"Slow Pace of Time (featuring Charlie Gabriel)"
"Suffer Me"