New Photos Released From Elton John Biopic 'Rocketman'
Looks like another musical biopic about a revered British pop star is about to make waves in 2019.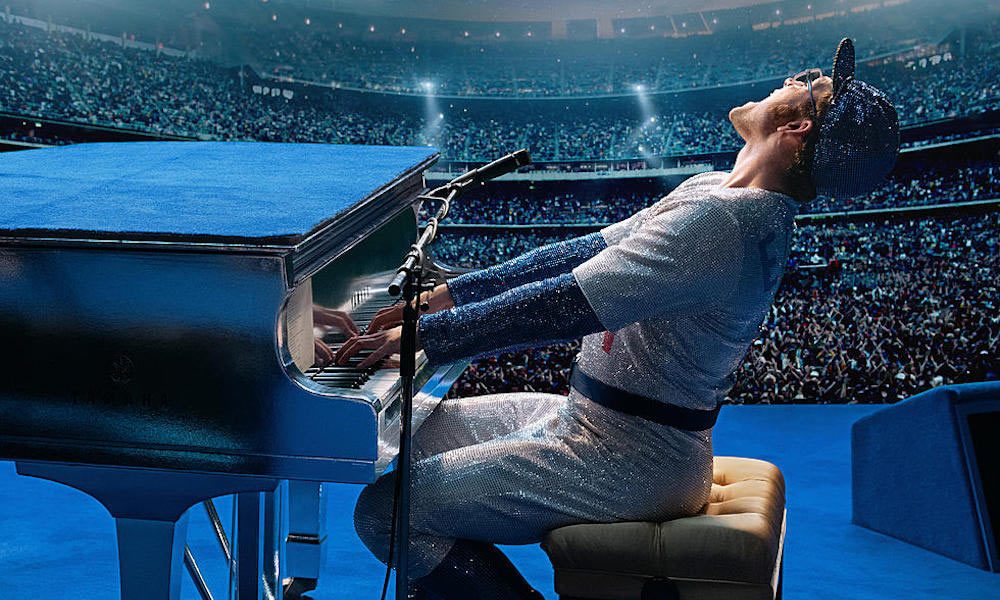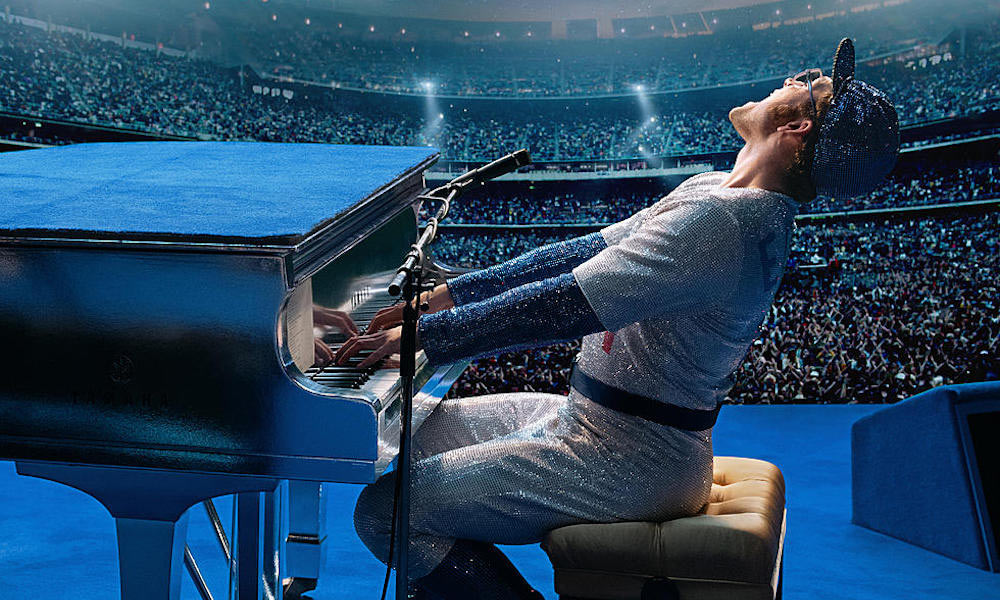 Looks like another musical biopic about a revered British pop star is about to make waves in 2019, this time with the upcoming Rocketman film starring Taron Egerton as Elton John.
Ahead of the film's 31 May 2019 release, Paramount Pictures has released new stills from the film showing Egerton's transformation into some of John's most iconic looks.
From the piano legend's historic concert at Dodger Stadium (also recently reprised by Harry Styles this past Halloween), to his feathered bomber jacket captured by Terry O'Neill in 1974, these four publicity stills offer a colourful glimpse at what is sure to be "an epic musical fantasy about the uncensored human story of Elton John's breakthrough years," as the synopsis promises.
The new pictures come two months after the first teaser trailer for the movie was released. While Egerton is best known as an action star for his work in the Kingsman films, the actor told MTV back in November that "I really threw myself into it," including not glossing over John's romantic relationships.
In addition to Egerton, the movie stars Jamie Bell as John's longtime writing partner Bernie Taupin, Richard Madden as his manager John Reid and Bryce Dallas Howard as John's mother, Sheila Eileen Dwight.
The film will be directed be Dexter Fletcher, who took over director duties on Bohemian Rhapsody after Bryan Singer's departure, and John's husband David Furnish is listed as one of the executive producers.
While the film is expected to more of a fantasy story than narrative portrait, it will centre around John's early years in the music business and of course some of his most electric performances.
The film also has support from Sir Elton himself. Now that Bohemian Rhapsody has become the most successful musical biopic of all time, the bar is set for all the others that follow.
Rocketman is set for theatrical release on 31 May 2019.
Explore our Elton John Artist Page.
Format:
UK English