Niall Horan Goes Into 'Meltdown' On Cathartic New Single
The new track also features on the pop star's new album 'The Show' due out on Capitol on June 9.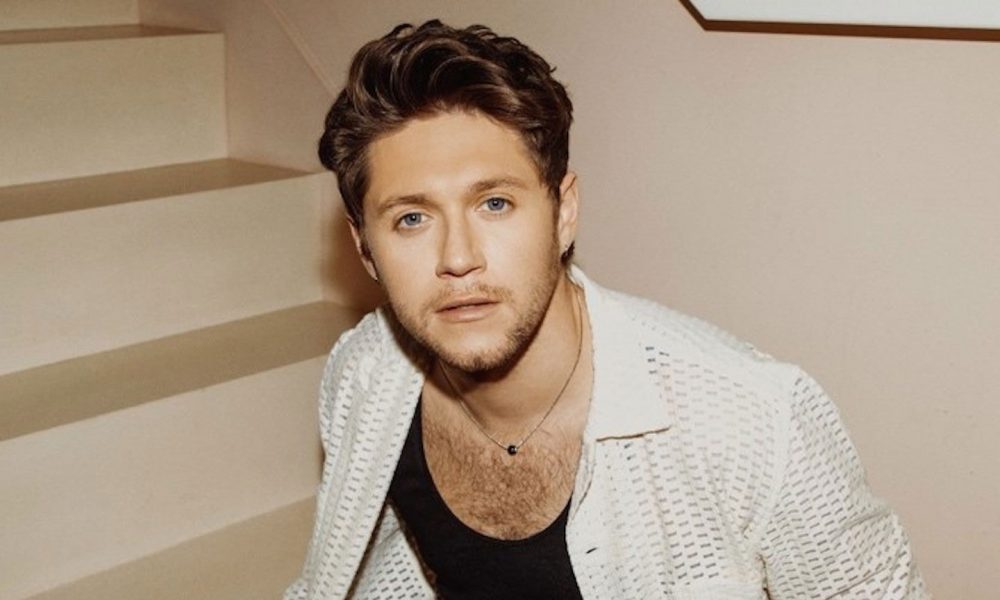 On his new single "Meltdown," Niall Horan offers up a song that perfectly captures the frenzy of anxiety, then twists the track's chorus into a moment of sweet reassurance for his fans ("When it all melts down, I'll be there").
Out now through Capitol Records, the song is from the chart-topping global superstar's new album, The Show, which is due out June 9. Horan wrote the infectious "Meltdown" with John Ryan and Joel Little, who also produced, and Amy Allen. You can check the song out below.
Niall Horan - Meltdown (Lyric Video)
With songs like "Meltdown," Horan illuminates the driving force behind his more intentional approach to songwriting: a heartfelt desire to provide his fans with the same sense of catharsis that he unfailingly finds in music. "Whenever I'm having some kind of issue, the easiest thing is to sit at the piano and let it all out, and it's not until I listen back that I realize, 'Jesus, that was honest,'" he explains.
A meditation on everything from mental health to the infinite complexity and uncertainty of love, The Show is all about following your heart to its absolute truth. In a recent feature, Esquire said, "The Show includes some of Horan's most vulnerable songwriting. Composed primarily on the piano, this album is an intimate reflection of his life as of late…"
Horan discussed The Show as he climbed the Scoville scale during a recent visit to First We Feast's "Hot Ones." Following the release of "Heaven," he appeared on "The Late Late Show with James Corden," "The Kelly Clarkson Show" and "Late Night with Seth Meyers." He gave fans a quick preview of each track in this TikTok clip while another TikTok post caught the attention of Vogue, which invited him to appear on "Beauty Secrets."
"Heaven" bowed as the highest new entry on both the Spotify Global Chart and Spotify US Chart. It also achieved the highest-volume streaming day of Horan's solo career thus far. Rolling Stone declared, "Niall Horan's certified lover boy era has commenced." Billboard noted, "'Heaven'…reaches for eternal love with a vocal elasticity and guitar chug that play off each other with ease."
Originally from Mullingar, Ireland, Horan has sold over 80 million records and toured the globe multiple times as part of the iconic One Direction. His full-length solo debut Flicker entered the Billboard 200 at No. 1 in October 2017 and contained the 3x RIAA Platinum single "Slow Hands" and the 2x RIAA Platinum "This Town." It eventually hit the Top 10 in 20 countries, racking up global streams surpassing eight billion.
Niall Horan – 2023 Festival Dates:
5/26: Boston, MA, Boston Calling Festival 2023
5/28: Dundee, UK, BBC R1 Big Weekend 2023
6/16: Landgraaf, NL, Pinkpop 2023
6/18: Newport, UK, Isle of Wight Festival 2023
7/6: Stavern, NO, Stavernfestivalen
7/7: Glasgow, UK, TRNSMT Festival 2023
7/20: Ostrava, CZ, Colours of Ostrava 2023
7/22: Paris, FR, Lollapalooza Paris
8/9: Odemira, PT, Meo Sudoeste 2023
8/12: Budapest, HU, Sziget Festival 2023
8/19: Chiba, JP, Summer Sonic Tokyo 2023
8/20: Osaka, JP, Summer Sonic Osaka 2023
9/1: Stradbally, IE, Electric Picnic 2023