Niall Horan Shares Vevo Performance Of 'You Could Start A Cult'
The performance is the first in Vevo's new series, Extended Play.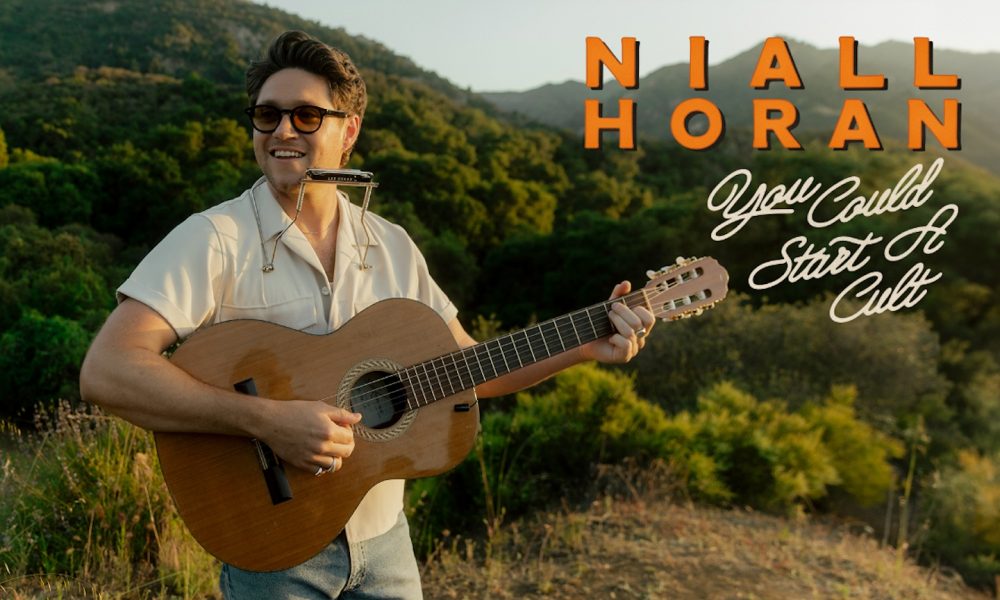 Vevo has debuted the launch of its new live performance series "Extended Play" with a special performance of "You Could Start A Cult" from Niall Horan's new album The Show. Niall previously worked with Vevo in 2019, releasing studio performances of "Nice to Meet Ya" and "Put A Little Love On Me."
"Performing live is my favorite thing to do." says Niall Horan, "To bring the songs I've spent so much time with, seen through from start to finish is an amazing feeling. Shooting these performances with Vevo was a really special experience. I was able to go back to the place where I made the music, an area of California I adore and have spent a lot of time in over my career. To have these big songs played in an intimate setting is beautiful to me."
Extended Play is a multi-song performance capture shot in existing locations that realize the vision of an artist's project. The series begins in an anchor space and steadily works through different locations, showing viewers the evolution of the music through creative workflow. Through artists' close collaboration with Vevo's team, Extended Play marries the art of songwriting with breathtaking visual settings for a series of bespoke performances.
Specifically tailored to the artist's aesthetic, Niall's "You Could Start A Cult" performance was shot in the hills of California. Viewers are treated to Niall perched on a chair gazing into the distance as he croons under the sun. Guitar in hand and behind his trusted harmonica, he is one with nature, serenading the surrounding flowers in a solemn, reflective performance that leaves viewers eager for more.
"We're thrilled to be able to launch this new series with Niall Horan. When we were selecting our first artist for Extended Play, we knew we needed a unique talent that checked a long list of boxes, and Niall was the perfect fit: a deeply gifted songwriter and proven performer who was looking for new and exciting ways to connect with his fans" says JP Evangelista, SVP, Content, Programming & Marketing, Vevo.