Listen: New Nile Rodgers & Chic Song, 'Till The World Falls'
It's the lead song from the first all-new studio album in 25 years by the funk-soul trailblazers.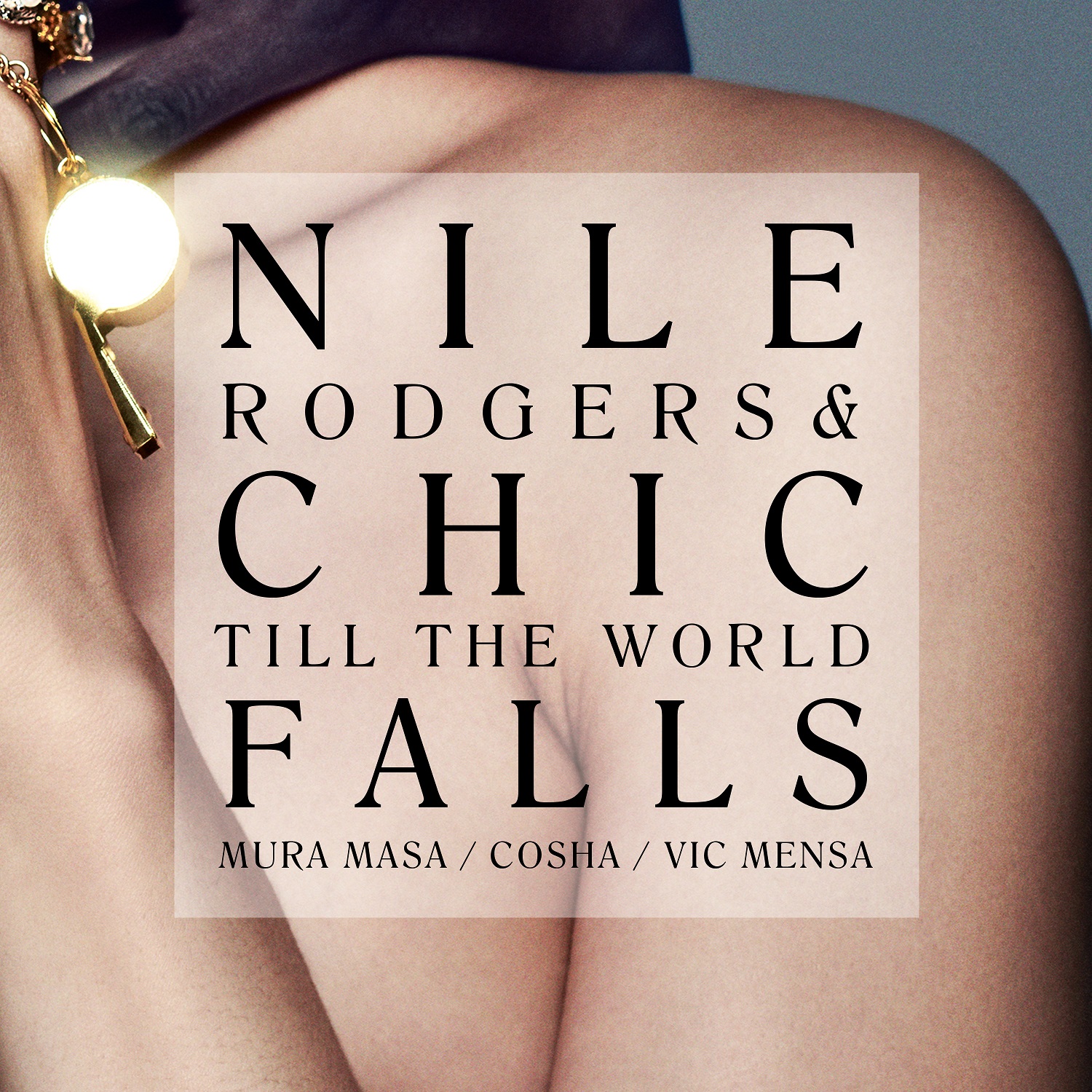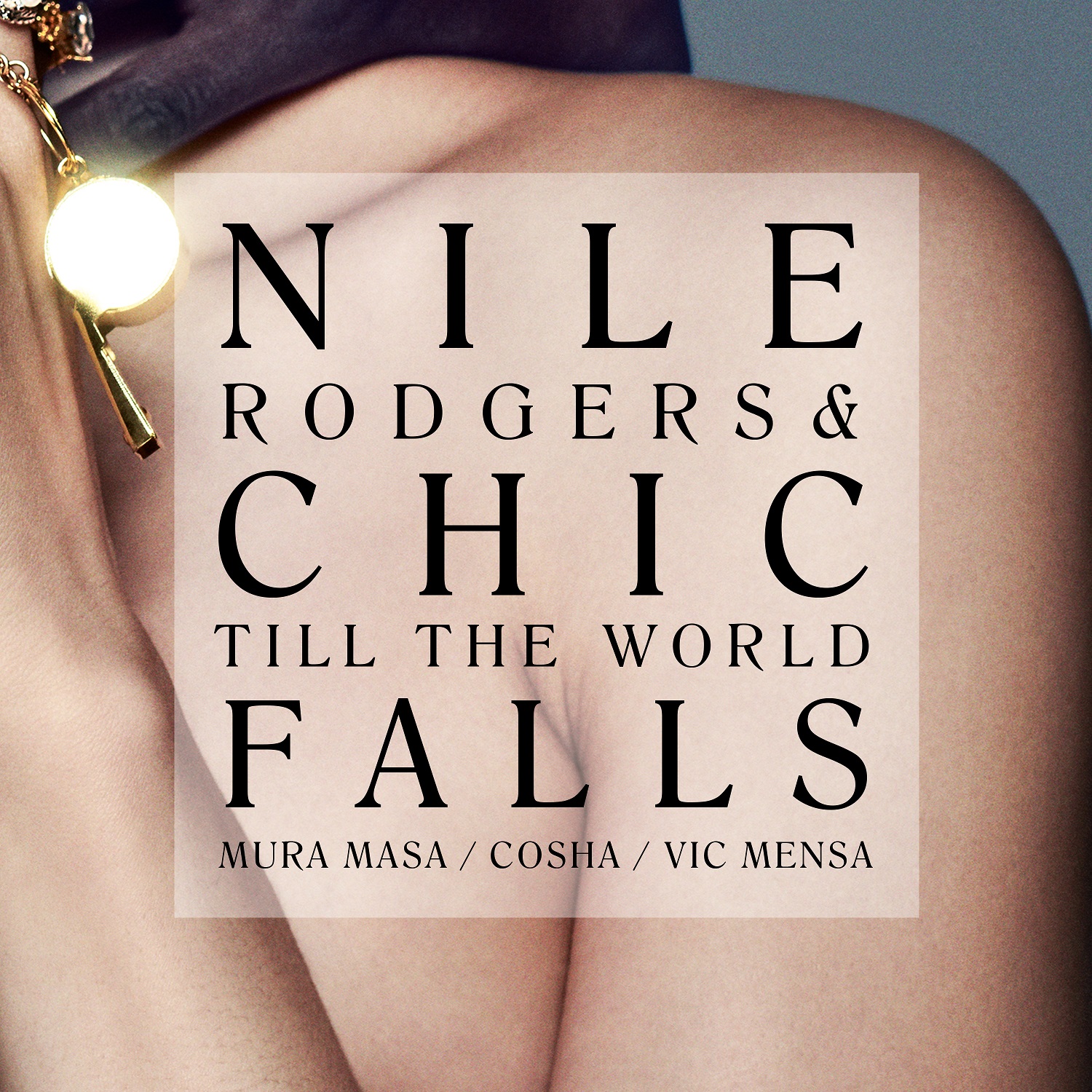 Nile Rodgers & Chic have unveiled 'Till The World Falls' as the first single from their much-anticipated, first all-new studio album in 25 years, It's About Time. The release of the full set on Virgin EMI will follow on 14 September.
The track features British artist and producer Mura Masa, singer Cosha (formerly known as Bonzai) and Chicago rapper and producer Vic Mensa. Rodgers and Mura Masa helmed the production while Rodgers, Mura Masa, Anderson .Paak, anaïs, Vic Mensa, and NAO share writing credits.
'Till The World Falls' is what you expect from the man who co-founded the iconic funk-soul outfit Chic, featuring a super-charged four-to-the-floor beat, Rodgers' nimble guitar skills and Cosha's powerhouse vocals. Disco has always been about escapism and 'Till The World Falls' espouses those same ideals, with Cosha singing "The world has gone mad, we might be safer on the dance floor," the lyrical weight of which feels more pressing than ever.
It's About Time is Chic's first album in 26 years, since 1992's Chic-ism. Rodgers recently previewed 'Till the World Falls' and another new track, 'Boogie All Night,' on the UK TV live music series Later… With Jools Holland, bringing along Mura Masa and NAO for the performance.
As Rodgers told Pitchfork in a recent interview: "Anderson .Paak and I were at Abbey Road for three days. We had just three days booked to just jam and write songs and just do whatever we felt. And we cut a bunch of different tracks, a bunch of ideas. One of them, certainly, is on his new record. 'Till the World Falls' is on my new record. We also have some cuts that are going in other really big projects, which unfortunately I'm under NDA [non-disclosure agreement] and I can't mention them. Anderson .Paak is just a genius, and working with him was, as I say, smooth as a gravy sandwich."
In addition to their new album, Nile Rodgers & Chic have already confirmed several festival performances across the UK this summer, including Isle of Wight Festival and Wilderness. The full list of Nile Rodgers & Chic dates in the UK, Europe and the US can be seen below.
Jun 14: Blenheim Palace Blenheim Palace, UK
Jun 15: Belsonic, Belfast, IR
Jun 16: Malahide Castle Dublin, IR
Jun 17: Cork Live at the Marquee, Cork, IR
Jun 22: Isle of Wight Festival, Isle of Wight, UK
Jun 24: Scarborough Open Air Theatre, Scarborough, UK
Jun 27: Castlefield Bowl, Manchester, UK
Jun 30: Fiesta x FOLD 2018, Glasgow, UK
Jul 1: Fiesta x FOLD 2018, Glasgow, UK
Jul 4: Salle Pleyel, Paris, FR
Jul 6: Greenwich Music Time, Greenwich, London, UK
Jul 11: Alnwick Castle, Northumberland, UK
Jul 13: Henley Festival 2018, Henley, UK
Jul 14: North Sea Jazz Festival 2018, Rotterdam, NL
Jul 16: Juan Les Pins Festival, Juan Les Pins, FR
Jul 19: Belvoir Castle, Grantham, UK
Jul 21: Lytham Festival 2018, Lancashire, UK
Aug 4: Wilderness Festival, Cornbury Park, UK
Aug 5: Brighton Pride presents LoveBN1 Fest, Brighton, UK
Aug 9: Sandown Live, Esher, UK
Aug 10: Live at Newmarket Nights, Newmarket, UK
Aug 16: Tempodrom, Berlin, DE
Aug 19: Ancienne Belgique Brussels, BEL
Sep 9: Octfest New York, NY
Format:
UK English