No Doubt's 'Tragic Kingdom' Set For Special Picture Disc Reissue
The oeuvre-defining disc over 16 million copies worldwide, and was certified diamond in the United States and Canada.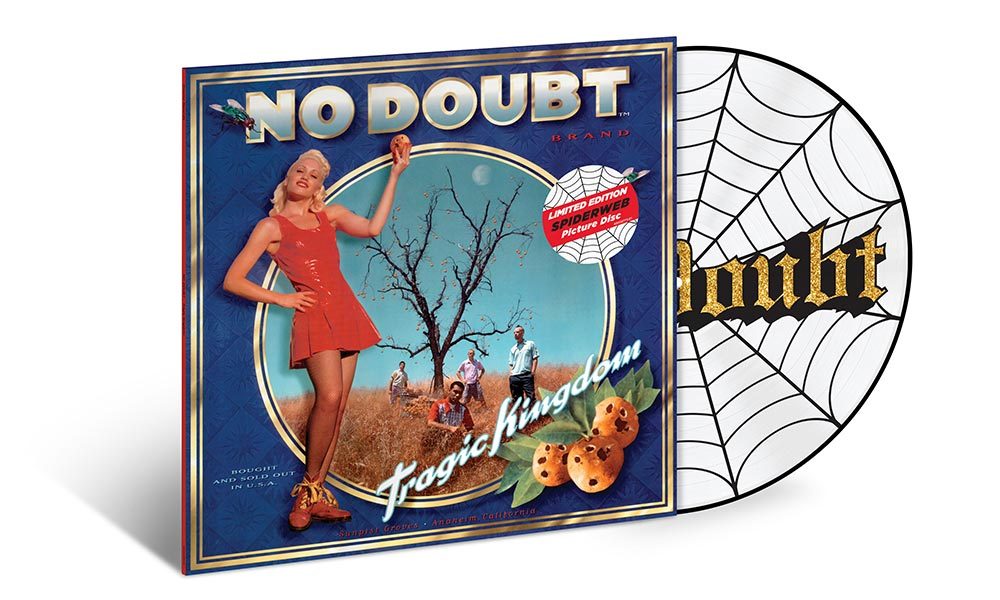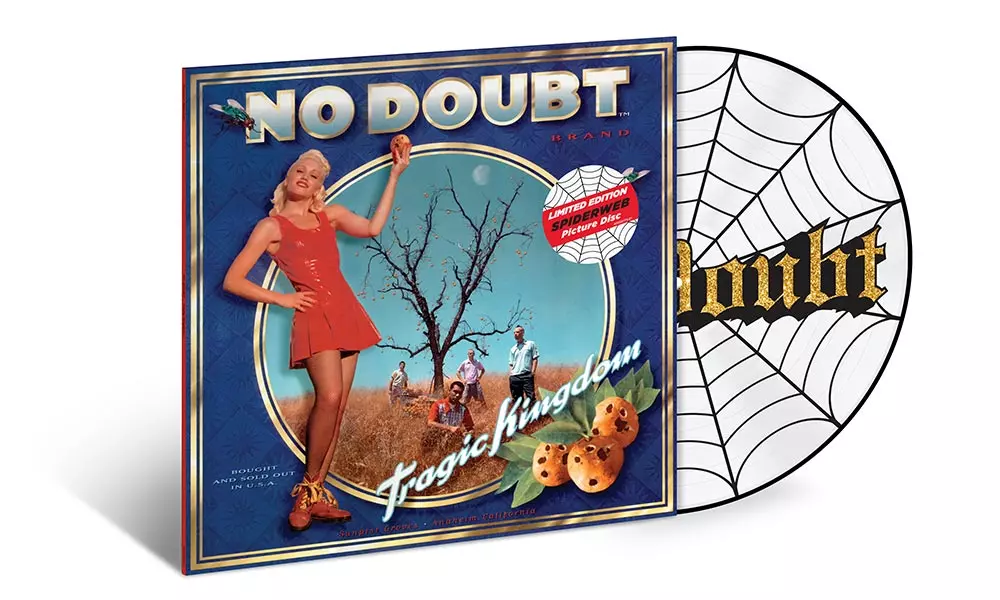 Interscope Records are set to release a special, limited edition picture disc edition of No Doubt's oeuvre-defining third album, Tragic Kingdom, on 13 December.
Originally released on October 10, 1995, by Trauma Records and Interscope Records, Tragic Kingdom was the final album to feature original keyboardist Eric Stefani, who left the band before the record's release. It was produced by Matthew Wilder and recorded in Los Angeles between 1993 and 1995. Seven singles were released from it, including 'Just A Girl', which charted on the Billboard Hot 100 and the UK Singles Chart; and the band's signature song, 'Don't Speak', which topped the Billboard Hot 100 Airplay and reached the top five of numerous international charts.
Tragic Kingdom eventually sold over 16 million copies worldwide, and was certified diamond in the United States and Canada, platinum in the United Kingdom, and triple platinum in Australia. Tragic Kingdom also helped to initiate the ska revival of the 1990s, persuading record labels to sign more ska bands and helping them to attract more mainstream attention. The album was later ranked number 441 on Rolling Stone magazine's list of the 500 greatest albums of all time.
No Doubt - Don't Speak (Official 4K Music Video)
No Doubt embarked on the 'Tragic Kingdom Tour' after the release of the album. It chose Project X, headed by Luc Lafortune and Michael Keeling, to design the stage, which was decorated to resemble the clearing in a forest. Project X created three anthropomorphic trees with glowing oranges. The show included clear and mylar confetti designed to look like rain. The band expected to tour for two months, but the tour ended up lasting two and a half years.
Tragic Kingdom was also well-received by the majority of critics, with Entertainment Weekly's review highly impressed by the band's music and declaring it, "a hefty chunk of new-wave party bounce and Chili Peppers-style white-boy funk, with dashes of reggae, squealing hair-metal guitar, disco, ska-band horns."
Tragic Kingdom is out on 13 December and can be bought here.
Format:
UK English