Norah Jones Shares Exclusive Empire State Building Performance
Jones' live set featured five songs, including covers of Laura Nyro's 'Christmas In My Soul,' 'Run Run Rudolph,' and 'Blue Christmas.'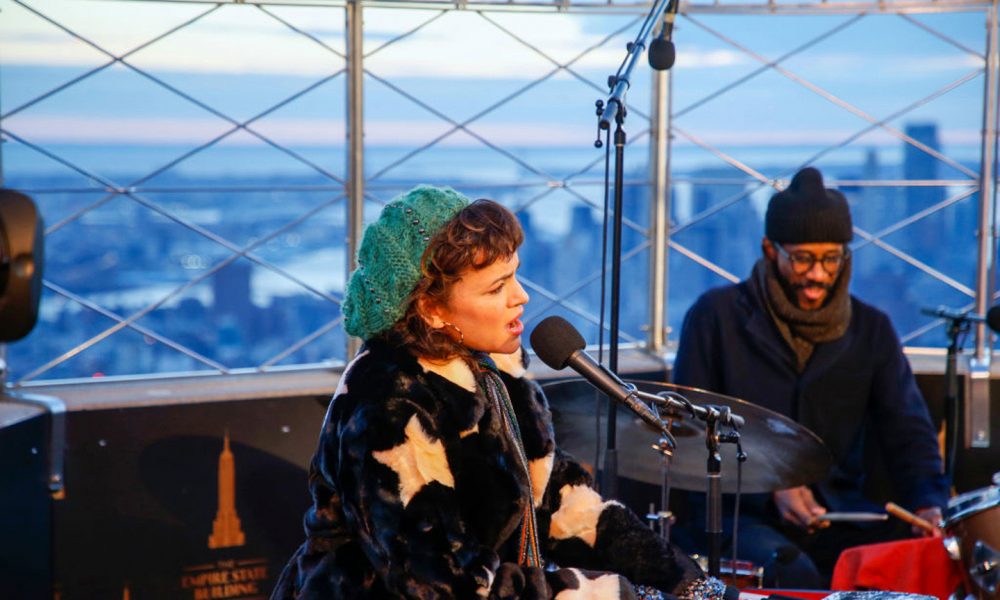 To celebrate the holiday season, Norah Jones recently hit the Empire State Building's famed Observatory deck for a livestreamed performance. During the set, she performed a handful of tunes from her new holiday album, I Dream Of Christmas, which came out in October.
Jones' live set featured five songs, such as a cover of Laura Nyro's "Christmas In My Soul," "Run Run Rudolph," and "Blue Christmas." You can check it out below.
More performances are coming to the Empire State Building, too. A couple of days ago, iHeartMedia and the Empire State Building announced that Ed Sheeran, who recently released a new holiday song, "Merry Christmas", with Elton John, would be doing a five-song set and interview from atop the tower on December 20.
An expanded digital deluxe version of I Dream Of Christmas has also just been released, which features three additional tracks including Norah's new original song "I Dream Of Christmas," the spiritual "The Last Month Of The Year," and the holiday classic "I'll Be Home For Christmas."
Jones' version of "The Christmas Waltz" is also available exclusively on Amazon Music as part of their Amazon Originals series. The album is a delightful and comforting collection of timeless seasonal favorites and affecting new originals that explore the complicated emotions of our times and our hopes that this holiday season will be full of joy and togetherness.
"I've always loved Christmas music but never had the inclination to make a holiday album until now," Jones said in a statement. "Last year I found myself listening to James Brown's Funky Christmas and Elvis's Christmas Album on Sundays during lockdown for a sense of comfort. In January 2021, I started thinking about making a Christmas album of my own. It gave me something fun to work on and look forward to."
Buy or stream the deluxe edition of Norah Jones' I Dream Of Christmas.