Listen To Ed Sheeran And Elton John's 'Merry Christmas' Collaboration
It's the first collaboration on record between two of the biggest recording artists in the world.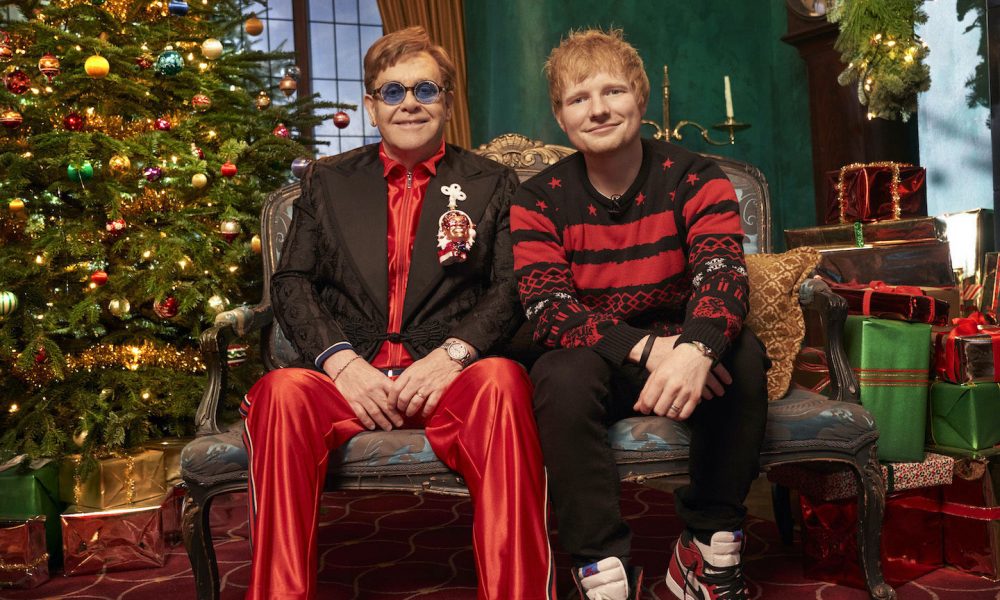 Ed Sheeran and Elton John have today (December 3) unveiled their festive, fundraising single "Merry Christmas." It not only signals the official start of the traditional race for the prestigious Christmas No.1 slot in the UK but the first collaboration on record between two of the biggest recording artists in the world, who are also great friends.
The track is accompanied by a new, fun-filled video directed by Jason Koenig, which went live on the artists' official YouTube channels at 8am. Opening with Sheeran's vocals and Elton's piano accompaniment, it delivers plenty of much-needed Christmas cheer, not to mention sleigh bells. All UK proceeds from its sales over this Christmas period will go to the Ed Sheeran Suffolk Music Foundation.
Ed Sheeran & Elton John - Merry Christmas [Official Video]
The song is produced by prolific hitmaker Steve Mac, and features uplifting arrangements and joyous harmonies, as well as Sheeran and Elton's appropriately optimistic lyrics: "So kiss me under the mistletoe/Pour out the wine let's toast and pray for December snow/I know there's been pain this year but it's time to let it go/Next year you never know, but for now, Merry Christmas."
"Merry Christmas" cements a friendship between the two superstars that already goes back some ten years. It's the first time they've joined forces on an official single release, but both have "form" in terms of Christmas releases. In 2017, Sheeran landed that coveted UK Christmas No.1 slot with his ballad "Perfect," while Elton's 1973 single "Step Into Christmas" has long been a fixture of the holiday season.
After peaking at No.24 on its initial release, the John/Taupin composition began to reappear on the festive charts in the digital era from 2007. In 2017, it climbed back to No.11, and its popularity has only grown in the subsequent years, resulting in a high of No.10 in 2018 and a new peak for the track of No.10 in each of the past two years.