Elton John & Ed Sheeran Announce New Xmas Song, 'Merry Christmas'
The new track is set for release this coming Friday, 3 December.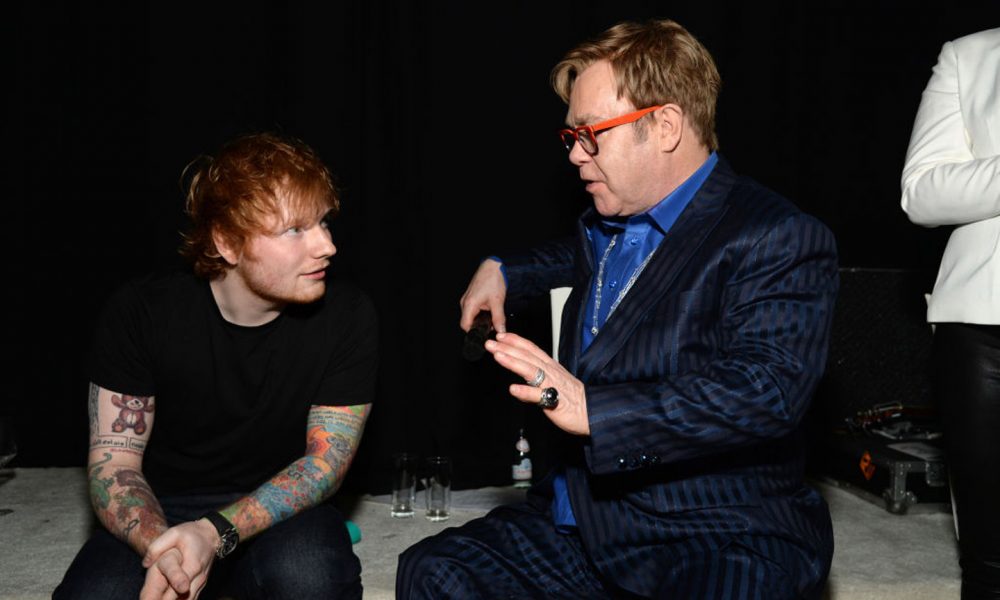 Elton John and Ed Sheeran have announced the title and release date of their highly anticipated Christmas duet. "Merry Christmas" will be released on Friday, December 3 – exactly three weeks before the race for the Official Christmas Number 1 kicks off.
All UK proceeds from this year's Christmas period will go to the Ed Sheeran Suffolk Music Foundation.
In a Love Actually-inspired post on his social media channels, Sheeran said: "Last Christmas I received a call from my mate Elton John and he told me we should do a Christmas song, and I replied 'Yeah maybe in 2022', but I actually wrote the chorus that day and here we are. "Our Christmas song, "Merry Christmas", is out this Friday (December 3). It has sleigh bells… a lot of them."
Sheeran and John are one of the leading contenders for this year's Official Christmas Number 1 – others include Adele, ABBA and George Ezra.
The 2021 Official Christmas Number 1 race kicks off at 12.01am on December 17, until 11.59pm December 23. Top 100 Official Christmas Singles Chart and Albums Chart will be published on OfficialCharts.com from 5.45pm.
This year, Official Charts, in partnership with Nine Eight books, have released the The Official Christmas No.1 Singles Book – a definitive guide to every festive chart-topper. The book is priced at RRP £12.99 and is available via the Official Charts online store and selected retailers.
Also in Elton John news, the star recently added two special hometown shows at Watford FC's stadium Vicarage Road to his 'Farewell Yellow Brick Road' tour.
John has a long-standing relationship with the football club, becoming their chairman in 1976 and remaining to this day as an Honorary Life-President. One of the stands at Vicarage Road is named the Sir Elton John Stand.
After playing gigs at the stadium in 1974, 2005 and 2010, John will return on June 3 and 4 next year for his last shows at the ground.
"I simply had to play Vicarage Road a final time as part of my Farewell Yellow Brick Road tour," he said in a statement. "My relationship with the club, with the fans, the players and the staff over the years have meant the world to me. Through the good times and the bad, Watford have been a huge part of my life.
Listen to the best of Elton John on Apple Music and Spotify.