'Now's The Time: The Genius Of Charlie Parker No.3' To Receive Deluxe Reissue
The third in a series of releases focusing on Bird's 1950s work will arrive on December 8.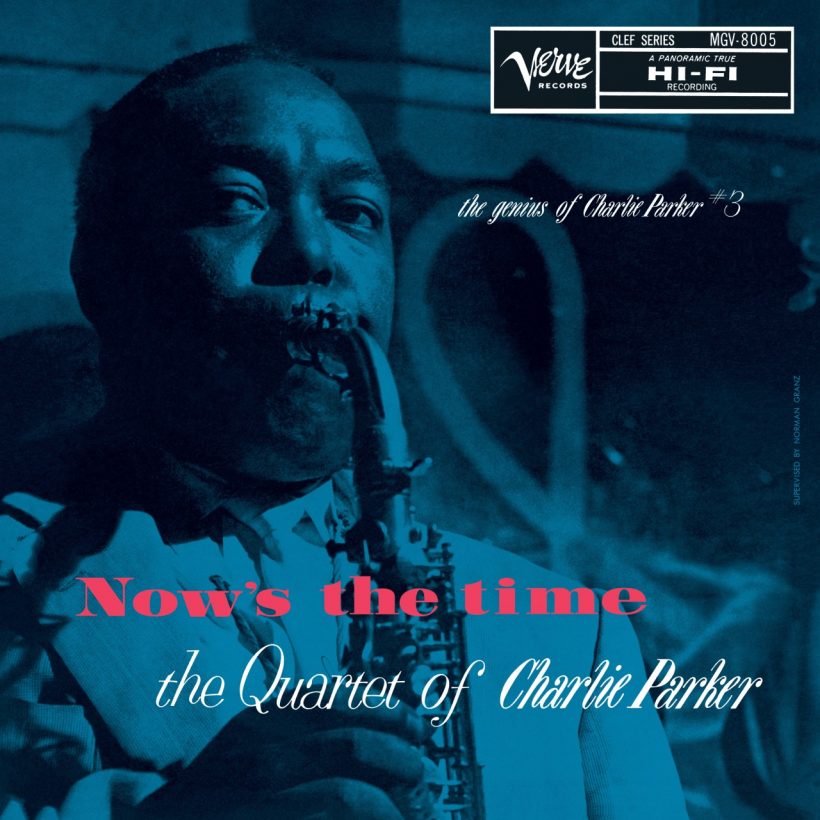 On December 8, Verve Records/UMe and Third Man Records will reissue Charlie Parker's 1957 collection Now's The Time: The Genius of Charlie Parker #3, as part of the Verve By Request series pressed at Third Man Pressing in Detroit, Michigan.
The record has been mastered from original analog sources by Ryan Smith at Sterling Sound. As with all albums in the series, the LP will be available in two audiophile-grade pressings: 180-gram black vinyl and a limited edition 180-gram yellow color vinyl variant. The Third Man Edition, which also includes a two-color, screen-printed jacket on archival French cover stock, custom printed and assembled in Detroit, is available exclusively via Third Man Records and uDiscoverMusic.
Now's The Time: The Genius of Charlie Parker #3 is the third in a series of albums expanding on Bird's 10" Clef releases from the early 1950s. The LP features some of Parker's purest recordings and strongest playing, featuring two different quartets—including a consortium of bona fide jazz legends: pianists Hank Jones and Al Haig, bassists Percy Heath and Teddy Kotick, and drummer Max Roach.
Throughout, Parker's lyrical and fluid improvisations on cuts like "The Song Is You" and "Laird Baird" are captured in stunning relief—prime examples of his unmatched genius. As Simon put it in the original liner notes to Now's The Time, Parker dealt in "extensions and alterations of the blues harmonies, unresolved or delayed or anticipated suspensions, often created an effect of polytonality or atonality in his solos.
Rhythmically, even during his most rapid, quicksilver flights, he would shift accents all over the place," he continued. From strong to weak beat, and between the beats. "He would employ rests, often at the starting point of a chorus, to build tension or effect release, or so that he could come in after the strong beat and set in motion a polyrhythmic ensemble with the drum and bass."
More than a century after his birth, Charlie "Yardbird" Parker is still universally revered as the most groundbreaking saxophonist of all time. And this truth is on full display in the classic set of recordings, Now's The Time: The Genius of Charlie Parker #3.
Interest in Bird proves to be undimmed, from jazz cognoscenti and laypersons alike. Because for all his blazing virtuosity, "Bird" was all about melody, and playing the blues—which renders his prodigious body of work, produced in such a short window, wholly accessible. As Bill Simon, the former Associate Music Editor of Billboard, once put it, "It may be a long, long time before the average musician has learned enough of Charlie Parker to take jazz forward from there."