One Thousand Motels Prepare To 'Get In Where You Fit In' On New Album
The band features Chris Constantinou and The Damned drummer Rat Scabies, now joined by vocalist Sean Wheeler.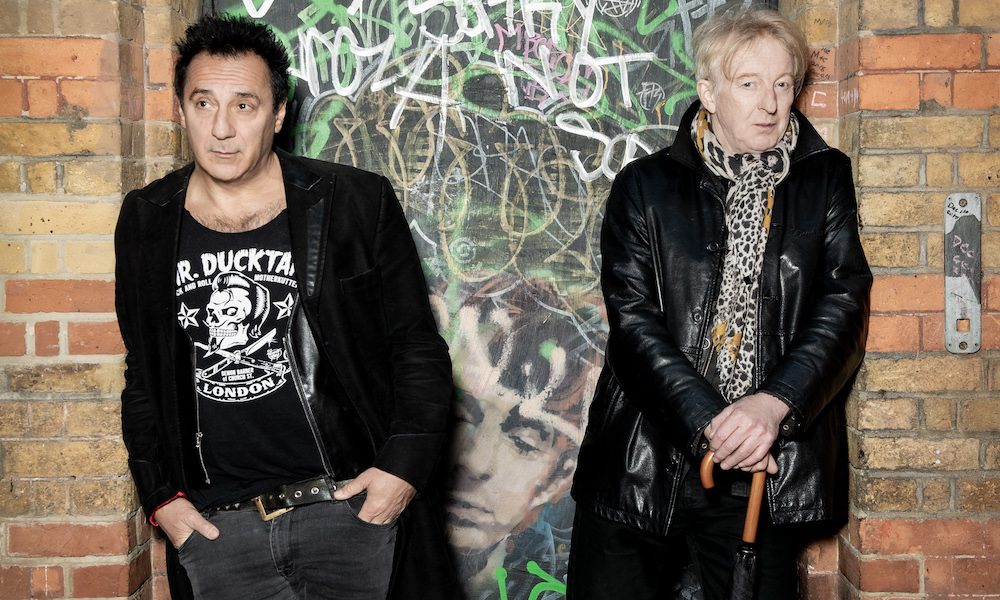 The sophomore album by One Thousand Motels, Get In Where You Fit In, will be released by Universal Music on April 30.
The band, based around the core of "punk supergroup" the Mutants, feature Rat Scabies, celebrated drummer with The Damned, and bassist/multi-instrumentalist Chris Constantinou, who's worked with Adam & The Ants and Sinead O'Connor among others. They're joined on the new record by the distinctively rasping voice of Coachella Valley Low Desert native Sean Wheeler, whose credits include Josh Homme, Lemmy and Robby Krieger. He adds to the album's potent mixture of rock, soul, gospel, and pop vibes. Watch the video for lead single "When The Rabbit's Got The Gun" here:
Get In Where You Fit In is the follow-up to the band's 2020 debut 2% Out Of Sync, which was produced by Scabies, Chris Constantinou, and Nicholas De Carlo. The new set is overseen by Constantinou and De Carlo, and is a Carl Peel production, with Memphis production by Shilah Morrow.
The impressive cast of contributors to the album includes, from the US, former Dire Straits guitarist Hal Lindes, Marc Franklin and Arthur Edmaiston from the Memphis Horns, and the First Street Choir; and from London, percussionist Preston Heyman (Kate Bush/Massive Attack/Terence Trent D'Arby), harmonica player Steve "West" Weston (Roger Daltrey/Wilko Johnson), the Specials' horns and pianist Diz Watson (Dr. John).
Vive le Rock said that One Thousand Motels provide "upbeat rock songs with a twist in the lyrical tail." Midland Rocks wrote of their first album that they are "a match seemingly made in rock'n'roll heaven (or a punky purgatory…don't expect these two artists to tread old ground."
The full Get In Where You Fit In tracklist is:
"When The Rabbit's Got The Gun"
"Dark Harvest"
"Brand New Headline"
"Reel Me In"
"God Is Good"
"Spirit Flies Free"
"Sing A Long"
"Somewhere Else"
"Zion"
"Tell Me"
"Let Me Know"
"Blood Makes The Grass Grow Green"
"Temptation"
"Count On Me"
"Never Forget"