Listen To Paul Heaton & Jacqui Abbott's Festive Single, 'Christmas (And Dad Wants Her Back)'
The track features on the new, double deluxe edition of the pair's acclaimed 'Manchester Calling' album, set for release on December 4.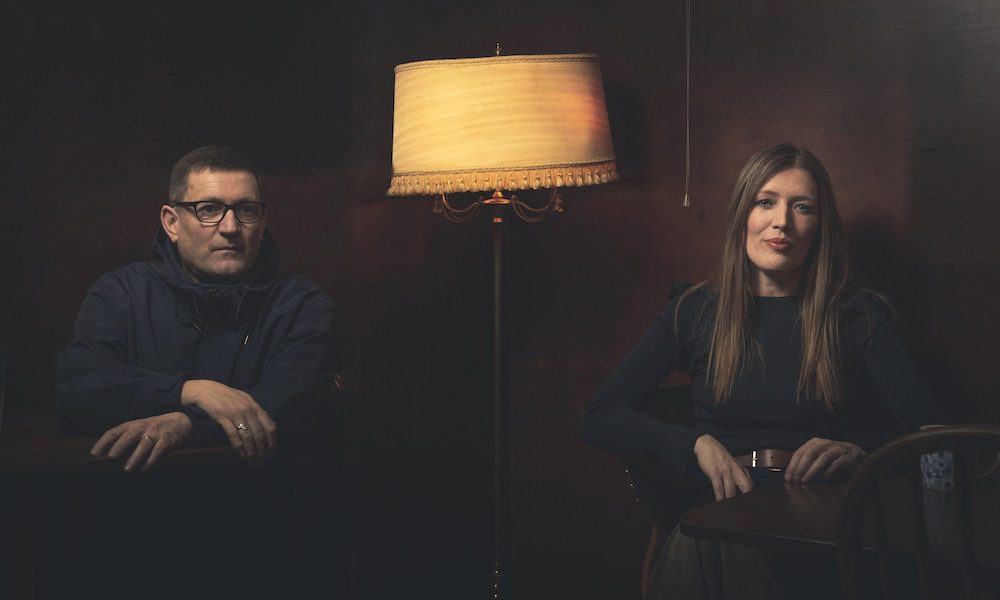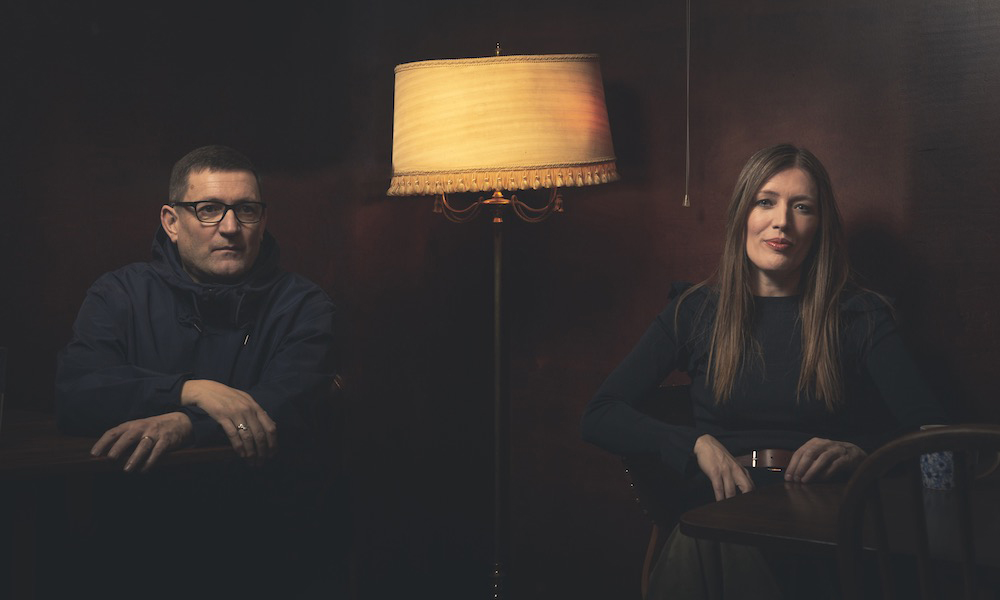 Paul Heaton and Jacqui Abbott have released their festive song, "Christmas (And Dad Wants Her Back)", which you can check out below.
Christmas (And Dad Wants Her Back)
The song, written by Paul Heaton (Q's All-Time Classic Songwriter!), is a typically wry take on a relationship in turmoil during the festive season and features a rollicking brass band section arranged and composed by Guy Barker.
"Christmas (And Dad Wants Her Back)" will also feature on the special Double Deluxe edition of Heaton and Abbott's acclaimed No.1 album Manchester Calling, which will be released on December 4 and includes eight new songs.
Heaton is Britain's very own Lowry of Pop, the multi-million-selling chronicler of everyday life in all its romance, struggle, mirth and bittersweet melancholy. Manchester Calling is his broadest lyrical sweep yet, his signature comi-tragedies on love, booze and human decay intertwined with a brutal dissection of a malevolent modern world. It began in the bars of northern Holland, where Heaton goes on lyric-writing trips, with his wife, cycling round the picturesque towns seeking perfect poetic conditions. It's the only time he drinks booze these days, frothing beakers soon flushing out his otherwise clogged creative well.
You can hear this rush of words and ideas all over Manchester Calling, Heaton and Abbott's fourth album since 2014, the previous three all UK top five triumphs: What Have We Become (2014, No.3), Wisdom, Laughter and Lines (2015, No.4) and Crooked Calypso (2017, No. 2). At almost 58 Heaton's more prolific than ever, the 16-track Manchester Calling originally planned as a double album (in tribute to The Clash's mighty London Calling in 1979), though only the vinyl version remains a double today.
Manchester Calling, alongside Heaton and Abbott's familiar, brassy, soul-revue exuberance, sees the introduction of loops, computerised strings and the feel, notes Heaton, of "a mini film", character studies and narratives powering along via 70s glam guitars, foreboding piano, gospel glory-pop and, in "New York Ivy", a retro dub-reggae thriller with charming vinyl crackles, while lyrically skewering bearded Mancunian hipsters choking on a "posh pork pie".
You'll find such jocularity throughout, in the trumpeting jollity of "The Only Exercise I Get Is You" ("Apart from maybe forefinger/On the pizza that I dial"), while Heaton's lifelong pathos twinkles through "The Outskirts of The Dancefloor" (featuring the vocal debut of chip off the old block, his daughter, Maisie Heaton!), our uncool hero shuffling in a world of Fonzes, with "Two left feet, a tender heart/A flat of unpaid bills…"
Elsewhere, the lifelong socialist is "furious", over today's divisive political chaos and tragic cultural corrosion. Recording in Manchester for the first time, Heaton's daily cycle to Salford's Blueprint Studio saw him confronted with an unrecognisable city centre: a business park for the rich.
"Cranes, skyscrapers, 'growth'," he withers. "I used to love coming into Manchester and seeing all the old red brick, a very distinctive town. It's still there but it's losing its character. People are bragging about billionaires, it's all competition, shouting 'we're the best', it's big-headed, sad!"
He despairs, too, over the disappearance of regional accents everywhere. "I want to hear working-class people speak!" he declares. "You go to Cornwall, it's partly a class thing, everyone's moved down from the Home Counties. Accents are one of the most distinctive things about us. It's like losing a type of flower."
Heaton has been a wry observer of humanity since his adolescent mid-70s, forever scribbling in notebooks, his first group The Housemartins the world's first and only comedy-Marxist-indie-gospel subversives. In '86 they called themselves "the fourth best band in Hull" while their wit, cardigans, incisive social commentary and life-affirming euphoria changed the lives of a generation as much as The Jam and The Smiths before them. In '88 he created a different kind of northern powerhouse, pop co-operative the Beautiful South, whose '94 Best Of, Carry On Up The Charts, was a five-times platinum-selling colossus owned by one in seven of the British public.
'94 also saw the introduction of St Helens' supermarket shelf-stacker Jacqui Abbott, whose creamy vocals took "Good As Gold (Stupid As Mud)" and a sparkling, world-class version of "Everybody's Talkin'" to the heart of the UK mainstream. The relentlessly successful South dubbed themselves the Bumpkin Billionaires, their mid-late 90s a globe-spanning jamboree of jovial, boozed-up idiocy.
By 2007, after 15 million album sales, they were done, Heaton carrying on regardless through his winsomely eccentric solo years, including nationwide, pub-playing bicycle tours in 2010 and 2012. This 2022 he'll revisit the cycling tour, plans thousands of miles round Britain: "I'm worried about flooding though!" (He's also cycling to his Glastonbury performance this year.) Reuniting with Jacqui Abbott in the early 2010s, today their raucous, joyous, emotionally sing-along live shows are a nationally renowned Best Night Out In Britain, featuring a jubilant band, brass ensemble and six-piece gospel choir.
Paul Heaton & Jacqui Abbott's previously announced tour of the UK and Ireland, including three free shows for NHS and care workers, has been rescheduled to 2021. As with the previous live shows, Heaton and Abbot have requested that the ticket price for the tour remains at £30. Check out the official website for full details of all the dates.
The double deluxe edition of Manchester Calling is out on December 4 and can be pre-ordered here.