Paul McCartney Reveals Admiration For Fellow Beatles In Facebook Chat With Jarvis Cocker
Broadcast live on Facebook, the intimate event was attended by around 450 students at McCartney's old alma mater.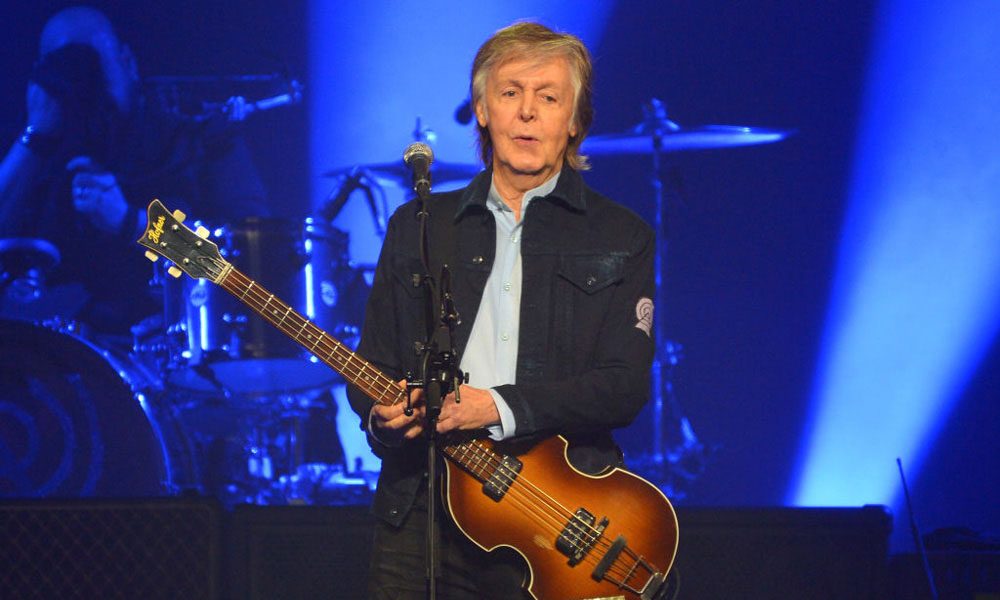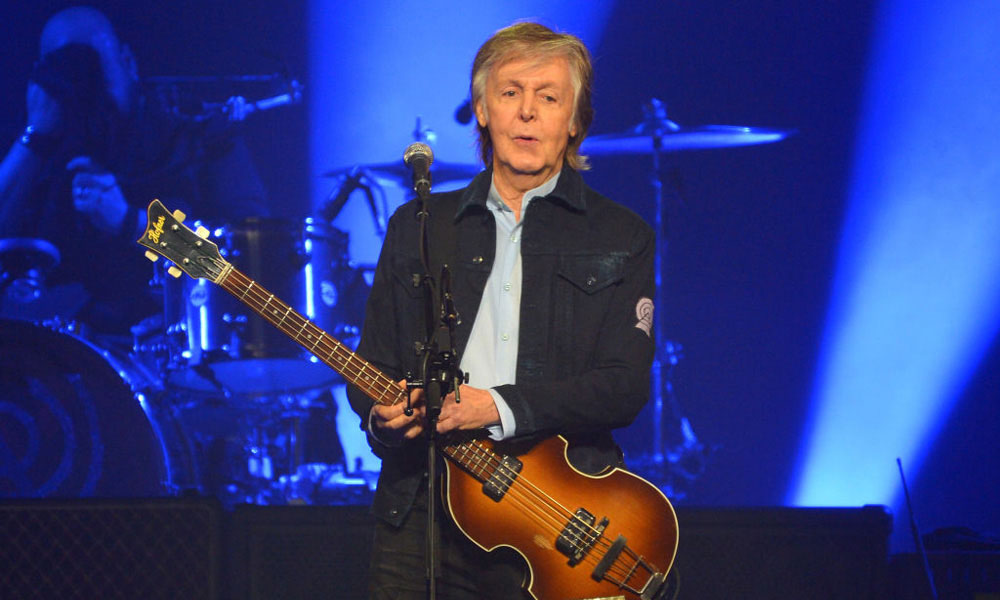 Paul McCartney was filmed in casual conversation with Pulp frontman/broadcaster Jarvis Cocker for a Facebook live Q&A during the early afternoon of Wednesday, 25 July. The event was attended by around 450 students.
The legendary Beatle was returning to his old school in Liverpool, now LIPA (The Liverpool Institute for Performing Arts) for the intimate hour long Q & A and conversation session with LIPA students. LIPA was co-founded by McCartney in 1996 and he remains their Lead Patron.
The event was streamed live on Facebook, allowing fans from all over the world to tune in and watch McCartney talk with Jarvis Cocker about his career and his forthcoming new album Egypt Station which will be released on 7 September. You can watch the chat in full below, but here are a few tasters:
Jarvis Cocker: "You weren't learning music at school, so where did you get all that info from?"
Paul McCartney: "My Dad was a god amateur pianist, he was the guy art family parties who would play the piano…that was one way I learned music. He [Dad] also gave me a trumpet for my birthday. He didn't want to teach me, so I tried a few times to learn, but I hated it.
"Then the guitar craze came and skiffle (like folk music) and we were all very into it. A lot of people got guitars, so I asked if I could trade my trumpet in for a guitar. You made a lot of friends who also had guitars, so that's how I met George [Harrison] who went to this school.
"If we [myself and George] ever sat next to each other on the bus, we developed our friendship and started taking about guitars. So we learned chords off each other. And then the same happened with John. The great thing was, years later, if John and I were showing the guys [The Beatles] a song, George automatically knew everything we knew. I think that's really where our music took off."
Jarvis Cocker: "There was a craze around the time you started with people having pseudonyms like Billy Fury and Ringo Starr. Did the rest of you think of adopting some kind of superhero pseudonym?
Paul McCartney: "Yeah, this is what you thought you had to do. We did think we had to be more glamorous. I was Paul Ramone. George's was Carl Harrison and John's was Long John Silver. Ringo came with the name. He was the oldest in the group but we always thought of him as the professional. Cause we were kind of amateurs. I think one of the nice things about The Beatles, we weren't really serious about showbiz. We were just dragged into it. You have to be in it to play."
Audience Question: "Out of all the musicians you've worked with, who do you admire and why?"
Paul McCartney: "Out of all the ones I've worked with, it would be fellow Beatles. It would be John, who was pretty cool, and George [Harrison] and Ringo [Starr]. Having worked with John so one-to-one, I got to see his brilliance before the world did. I'd get to hear 'Across The Universe' and 'Julia'. I'm a big fan. And then I think Stevie Wonder. You gotta go to Stevie. He was just a musical monster. He's fantastic."
Explore Our Paul McCartney Artist Page.
Format:
UK English