Paul McCartney Shares Video From The 'Got Back Tour' Rehearsals
The tour kicks off tomorrow, April 28, in Spokane, WA.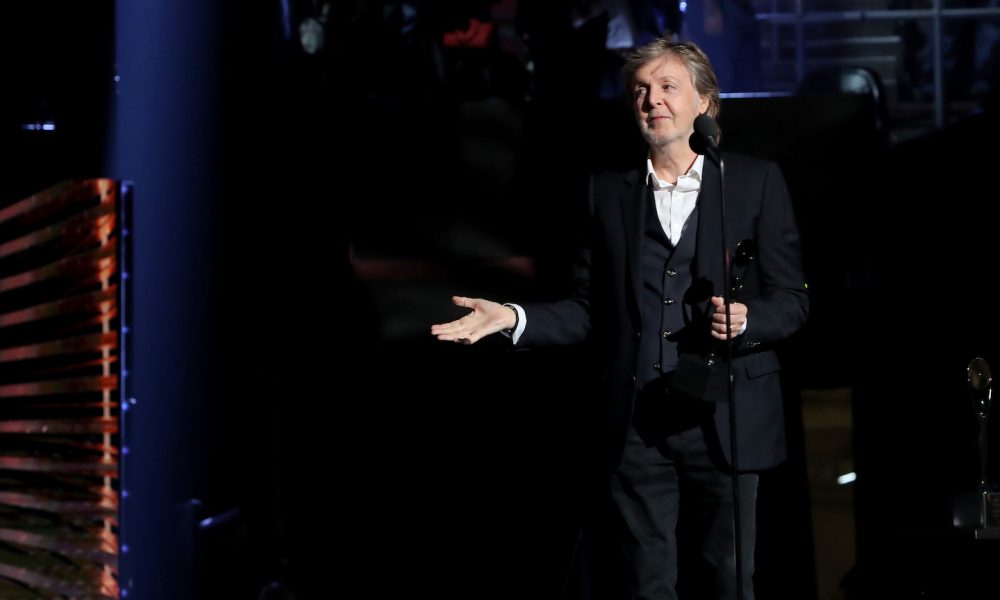 On the eve of Paul McCartney's highly anticipated Got Back Tour, the classic pop legend has unveiled a behind-the-scenes rehearsal video featuring his band preparing for the run of dates.
In the clip, McCartney arrives in a Corvette before shots of his signature bass come across the screen, all accompanied by the seminal Beatles tune "Get Back." The clip features a quote from McCartney's rock-steady drummer, Abe Laboriel Jr., who says, "I can't believe how much I missed this…I thought having a couple months off would be nice, I wasn't expecting two-and-a-half years. I've really missed my family. I've missed all these people."
Paul McCartney - 'GOT BACK' Tour Rehearsals 2022
McCartney himself adds, "It's very exciting. Final few days of rehearsal. And we're gonna get back out. We're really excited to see those happy faces. We'll try to bring them some peace, love, and a little bit of joy in these dark days."
The 13-city itinerary begins tomorrow, April 28 with his first-ever show in Spokane, WA and ends on June 16 with a show in East Rutherford, NJ. "I said at the end of the last tour that I'd see you next time," observed McCartney upon the initial announcement. "I said I was going to get back to you. Well, I got back!"
Highlights of the schedule include his first-ever live appearances in Hollywood FL, Knoxville, TN and Winston-Salem, NC. His show in Fort Worth, TX will be the first since the Wings Over The World expedition in May 1976, while his return to Baltimore, MD shows marks his first time there since a Beatles show in September 1964. The show in Oakland, CA date will be his first in 20 years. The Got Back Tour will also include shows in cities that Paul has played in more recently, such as Boston, Los Angeles, Orlando, Seattle, and Syracuse.
Listen to the best of Paul McCartney on Apple Music and Spotify.