Paul Simon Bids Farewell To Europe At BST Hyde Park, London
Paul Simon closes his European tour with a poignant, virtuoso performance of solo hits and Simon & Garfunkel classics at London's BST Hyde Park Festival.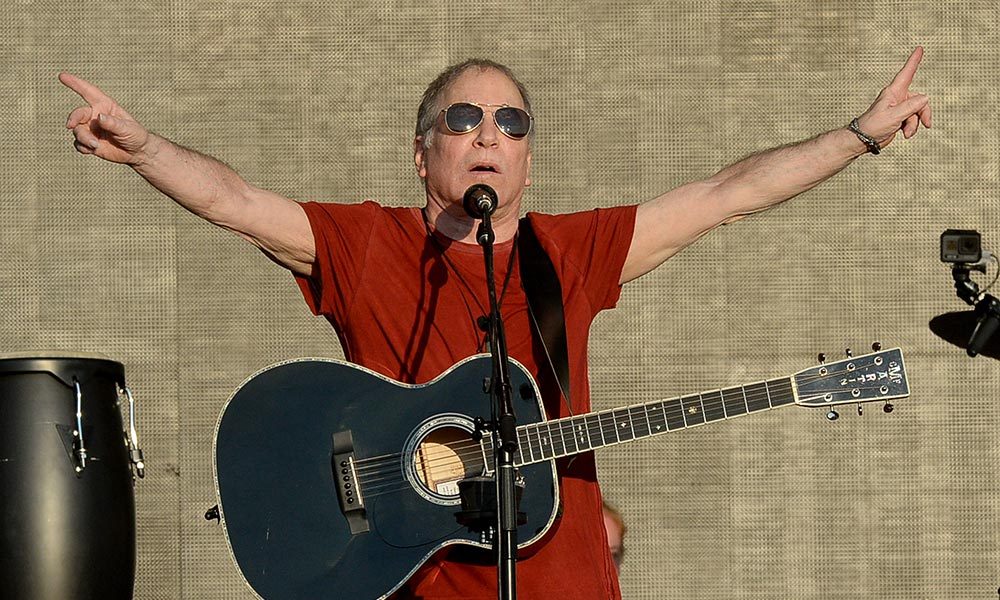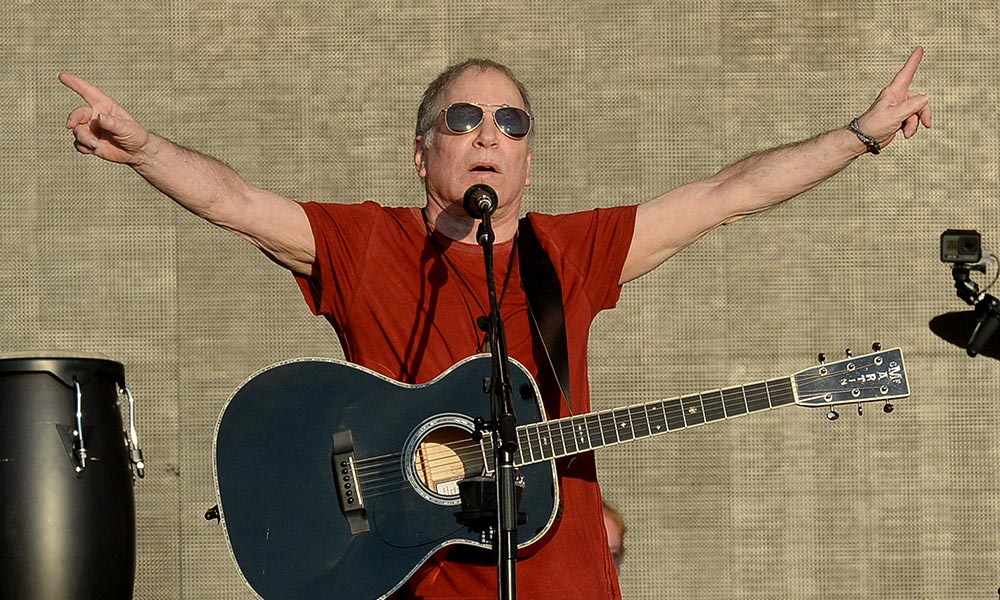 While Paul Simon might well be the master of wry reflection, sparkling melancholy and exquisite, deft feats of imagination, his final UK show, at London's BST Hyde Park festival, on 15 July, accentuated those positives. It was the sort of night where certain lyrics become that much more poignant, more loaded: "I'm on my way/I don't know where I'm going", "Like emptiness in harmony/I need someone to comfort me", "And I dreamed I was flying/And high up above my eyes could clearly see/The Statue Of Liberty/Sailing away to sea". But over the course of an astonishingly strong, rich and career-spanning set we could have picked any number of moments like that, such was the sense of poignancy hanging heavy over Hyde Park.
Still, while many would have had cause to reach for the tissues once or twice, there was also an air of genuine celebration in the air. After all, as Paul Simon himself said, "Most of these songs were written as rhythm tunes, which means they're to be danced to." And he led by example, delighting the crowd with a demonstration of his shuffling prowess on a rambunctious tear-through of the zydeco-flavoured 'That Was Your Mother'. The virtuosity and sheer energy that Simon's crack band gave to the more upbeat numbers is key to their success and reflected by the pan-generational outpouring of love that met the likes of 'Mother And Child Reunion', 'You Can Call Me Al' and 'The Obvious Child'. From the cheers that met the bottled sunshine of the guitar run that kicks off 'Diamonds On The Soles Of Her Shoes' in earnest, to the triumphant new horn arrangement that ended 'Me And Julio Down By The Schoolyard', the crowd gave plenty of that energy back.
Unlike many of his peers, Paul Simon has never been content to rest on his laurels; songs were rearranged and repurposed, perhaps most successfully when the latest additions to his touring party – the New York City-based sextet chamber ensemble yMusic – gathered around Simon for an utterly spellbinding 'Rene And Georgette Magritte With Their Dog After The War' and a choppy, inventive take on 'Can't Run But'. Still, while these provided real highlights, there was a sense that the subtlety of the arrangements were somewhat lost on the massive Hyde stage. Likewise, songs that the audience were less familiar with, such as the beautiful 'Questions For The Angels' and 'Rewrite', seemed to provide an opportunity for many to get on with the serious business of shouting over one another.
For those listening, 'Rewrite' provided one of the cute reflective asides that peppered the set, Simon explaining that he had a moment of revelation in which he realised the protagonist of the song – a car-wash attendant with literary aspirations – is the same character who boarded a Greyhound bus all that time ago in the Simon & Garfunkel song 'America', which rather neatly kicked off proceedings. Any hopes for a surprise appearance from his former partner were scuppered when Simon introduced a thoughtful arrangement of 'Bridge Over Troubled Water' – all pulsing percussion, swirling strings and jazzy horn embellishments – by claiming, "I had a strange relationship to it as if it wasn't my song, but tonight, on my final tour I'm going to reclaim my lost child."
He closed proceedings with an acoustic 'The Sound Of Silence', his voice improbably pure as the crowd appeared to come to the hushed realisation that this was really the end. Holding his guitar aloft, Paul Simon took a final bow and lingered, as if coming to terms with the fact himself.
It's no surprise that a songwriter of such poise should engineer such a fitting farewell – this was no jaded run through the hits, but an artist still evolving and engaging brilliantly with his material and his audience. And after a run of September shows in the US, that really will be the end. He's doing it in rare style.
Explore our Paul Simon Artist Page.
Format:
UK English