Alana Haim Stars In Trailer For New Paul Thomas Anderson Movie, 'Licorice Pizza'
Other stars in the film include Bradley Cooper, Tom Waits, and more.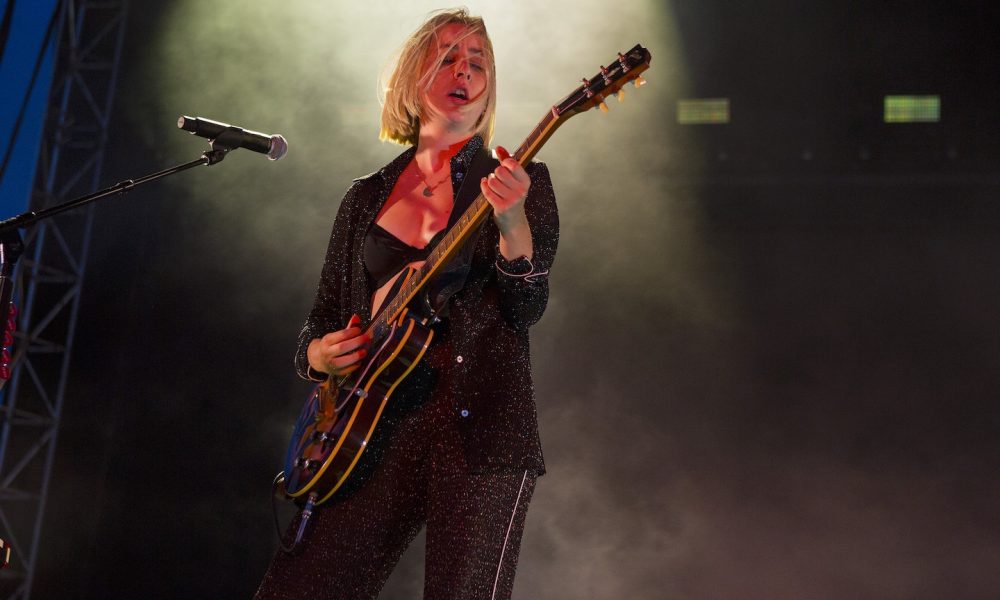 The first trailer for auteur Paul Thomas Anderson's highly anticipated, Alana Haim-starring new movie, Licorice Pizza has been released.
The film stars Haim and Cooper Hoffman (the son of Philip Seymour Hoffman), in addition to as Bradley Cooper, Tom Waits, Sean Penn, and Benny Safdie. The trailer is soundtracked by David Bowie's "Life on Mars?"
LICORICE PIZZA – Official Trailer (Universal Pictures) HD
Alana Haim plays Alana Kane and Cooper Hoffman plays Gary Valentine in Licorice Pizza. The film is about "growing up, running around and falling in love in the San Fernando Valley, 1973," according to its official synopsis and reported by Pitchfork. The movie will get a limited release on November 26, with a nationwide release scheduled for December 25.
Anderson has an extensive working relationship with Haim. He has directed multiple music videos for the group and also photographed the cover photo for the group's Grammy-nominated Women in Music Pt. III.
The trio of sisters have been busy in the film world all summer. The band shared a breezy new single titled "Cherry Flavored Stomach Ache" back in July. The song is part of the soundtrack for the Netflix film The Last Letter Of Your Love.
The song was produced by Dave Fridmann and Ariel Rechtshaid – the latter of whom also co-produced Haim's 2020 album, Women in Music Pt. III, alongside ex-Vampire Weekend member Rostam Batmanglij.
"Cherry Flavored Stomach Ache" is an upbeat, effervescent pop tune that stands out with shimmery strings and an angular harmonica line.
As the band revealed in a tweet, the track was made "in the depths of [quarantine]", which they say made it "the biggest gift."
The track comes as Haim's first piece of new material since the release of Women in Music Pt. III last June. The album spawned a string of singles, including "Summer Girl," "Now I'm In It," "Hallelujah," "The Steps," "I Know Alone," "Don't Wanna," "Gasoline," and "Man From The Magazine."
Listen to the best of Haim on Apple Music and Spotify.