Pearl Jam Reunite With Original Drummer Dave Krusen For Christmas Single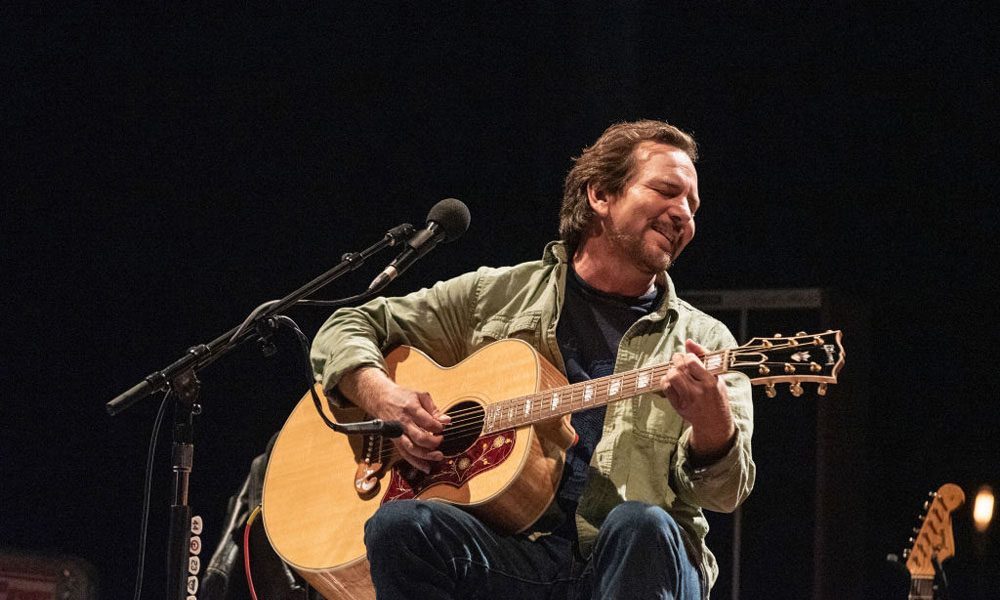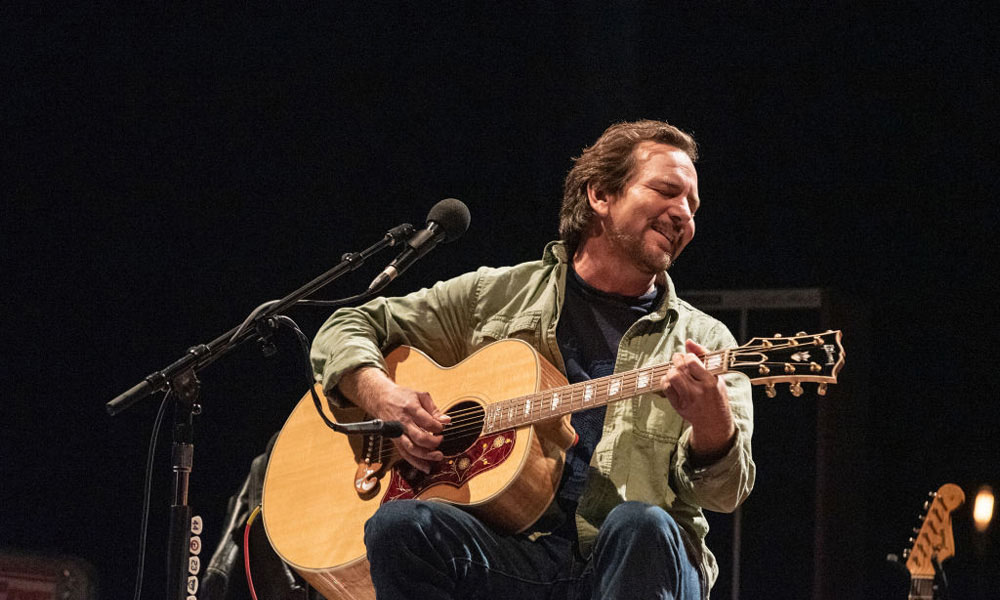 Pearl Jam have reunited with their original drummer Dave Krusen for the 2017 edition of their annual fan-club Christmas single.
The single includes a soundcheck version of 'Alive', featuring Krusen which was recorded prior to Pearl Jam's Rock And Roll Hall Of Fame induction performance on 7 April, 2017. The second track is a new cover of Chuck Berry's 'Around And Around', recorded during a rehearsal for the Rock And Roll Hall Of Fame on 30 March, 2017.
Krusen, who played on Pearl Jam's 1991 debut Ten, is one of the group's two drummers who were inducted into the Rock Hall, the other being current drummer Matt Cameron. The three stickmen who played in between them — Matt Chamberlain, Dave Abbruzzese and Jack Irons — were all invited to attend but did not enter the Hall with the other members.
Dave Krusen left Pearl Jam shortly after the completion of Ten due to his struggle with alcohol, but after getting sober, he managed to continue a career that included stints with Candlebox and numerous other artists.
During an interview with The Pulse Of Radio, Krusen discussed what he learned from his time with Pearl Jam. "I learned to get my act together, as far as personally, you know?" he said. "And take care of whatever demons I had that were kind of running my life at the time. And just to be, like, grateful that you get another shot at it. To get one shot is amazing, and to, like, get any other shots at it, you know, you should be glad you're doing it and make the most of it."
Krusen said he was "seriously shocked" to be inducted into the Hall Of Fame, adding: "I obviously feel a little like I'm not so deserving, but I appreciate them going out and doing all of this, and me getting to sneak in at the end."
Elsewhere in Pearl Jam news, rumours persist that the band are due to record a new studio LP in early 2018, their first since 2013's Lightning Bolt. In November, a new Pearl Jam song called 'Obey The Law Of The Heart' appeared on the soundtrack of an upcoming film called Basmati Blues, starring Brie Larson.
Explore Our Pearl Jam Artist Page.
Format:
UK English