Pearl Jam Participate In Reddit AMA, Postpone European Tour
Though the band postponed their European "Gigaton" tour dates, due to COVID-19, guitarists Mike McCready and Stone Gossard treated fans to a Reddit AMA.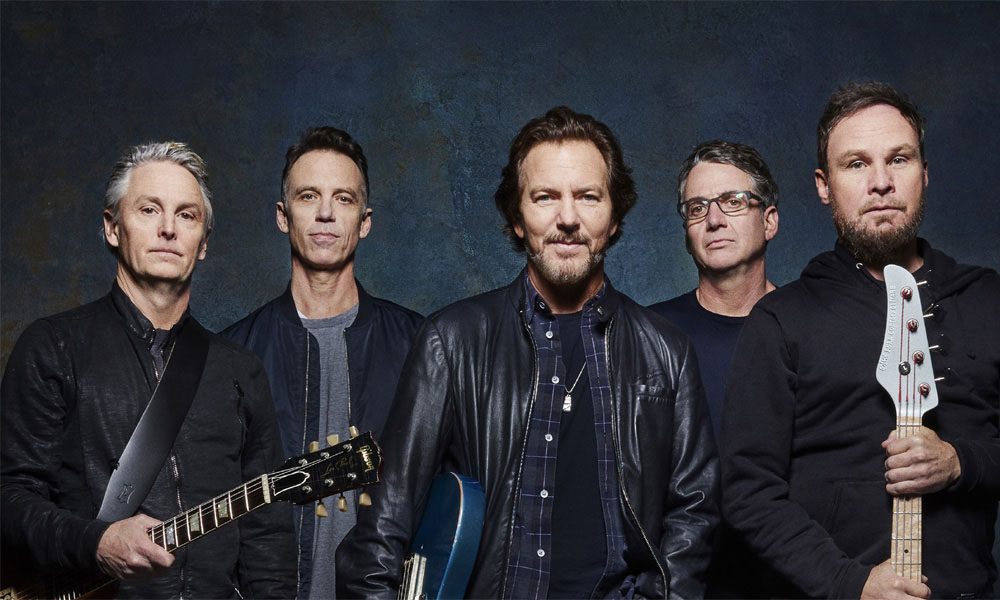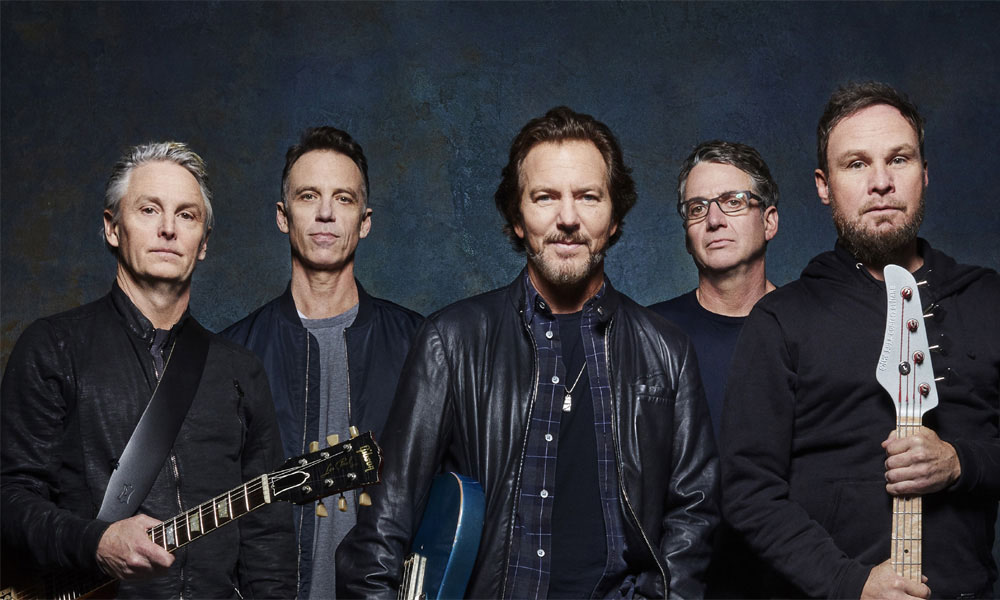 Following the cancellation of their North American Gigaton tour, Pearl Jam have decided to postpone their 14-date European run, in light of the COVID-19 pandemic. Originally scheduled to kick-off 23 June in Frankfurt, Germany, the shows will now take place in June and July of 2021. However, all was not lost this week for Pearl Jam fans. On Thursday, guitarists Mike McCready and Stone Gossard discussed their best-selling new album, among other topics, on their first-ever Reddit AMA.
Although the European tour cancellation had not yet been announced ahead of the AMA session, McCready and Gossard did touch upon the band's early decision to reschedule their North American run, which would have begun in late March. Pearl Jam were one of the first artists to postpone a tour in light of COVID-19, which aggressively hit their hometown of Seattle.
The two also discussed the making of Gigaton. McCready shared that it, "Was a long process to make. Lots of starts and stops with touring, Chris [Cornell's] death, etc. But…It was freeing to just record with the mindset of 'Let's do whatever comes to our minds.'"
McCready went into more detail, sharing that, 'Dance Of The Clairvoyants', "Was the best example of letting go of any preconceptions I had of how a Pearl Jam song should be." With regards to 'Retrograde', he said, "I love ambient stuff and tried to create a huge trippy atmosphere at the end of [the song]. I envisioned people listening to it on headphones."
Fans also asked if the rumours were true that Gigaton would be the first of a two-part album. McCready responded that, "Gigaton is its own record. I'd love to record more music in this time of pandemic but it's important that we are all taking measures to be safe."
The two guitarists also spoke about their longtime friend and fellow Temple of the Dog bandmember, Chris Cornell. Gossard shared one of his fondest memories of the Soundgarden frontman, who took his own life in 2017. The guitarist recalled that Soundgarden had been recording tracks for their 1996 LP, Down On The Upside at his Studio Litho. "The month before, Mike had left a human dummy called a 'safety man' at the studio while we had recorded No Code…Safety man had been on the couch the whole time Soundgarden record[ed]." When Down On The Upside's producer, Matt Bayles, arrived for a session, remembered Gossard, "Safety man stood up and scared the s–t [out] of him. Chris had snuck in and put on all of safety man's clothes and sat there for 20 mins waiting … so funny…"
The two were also asked about records that changed their lives. McCready revealed that he was a Rolling Stones fan. "I have to believe Sticky Fingers and Exile on Main Street saved my life," he said. "Those records are so beautiful to me still." He also cited Queen's News Of The World, Led Zeppelin II and the Sex Pistols' Never Mind The Bollocks among his favourites. He added that Kiss' Alive!, "Is why I started playing guitar".
The highly-anticipated Gigaton, which marked Pearl Jam's first album in nearly five years, was a triumphant return for the grunge icons. Their 11th studio effort debuted at No.1 on the Billboard Rock Albums Chart and No.5 on the Billboard Top 200. Meanwhile, the album has garnered wide accolades from critics, including Rolling Stone, the Associated Press, and Spin, who called Gigaton, "Their best album since the late nineties."
Gigaton is out now and can be bought here.
Format:
UK English