Pearl Jam Announce Seattle 'Home Shows' to Fight Homelessness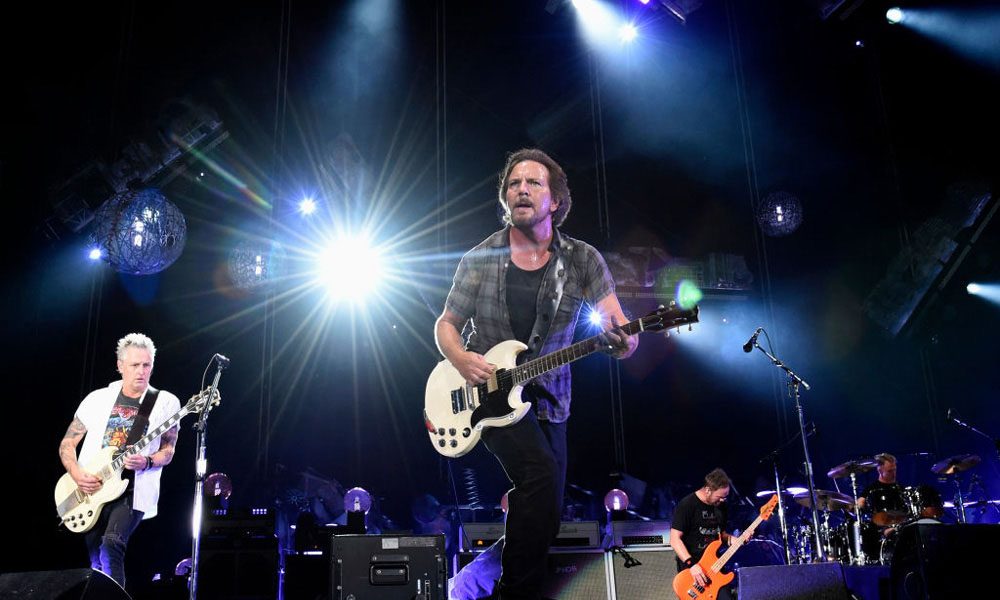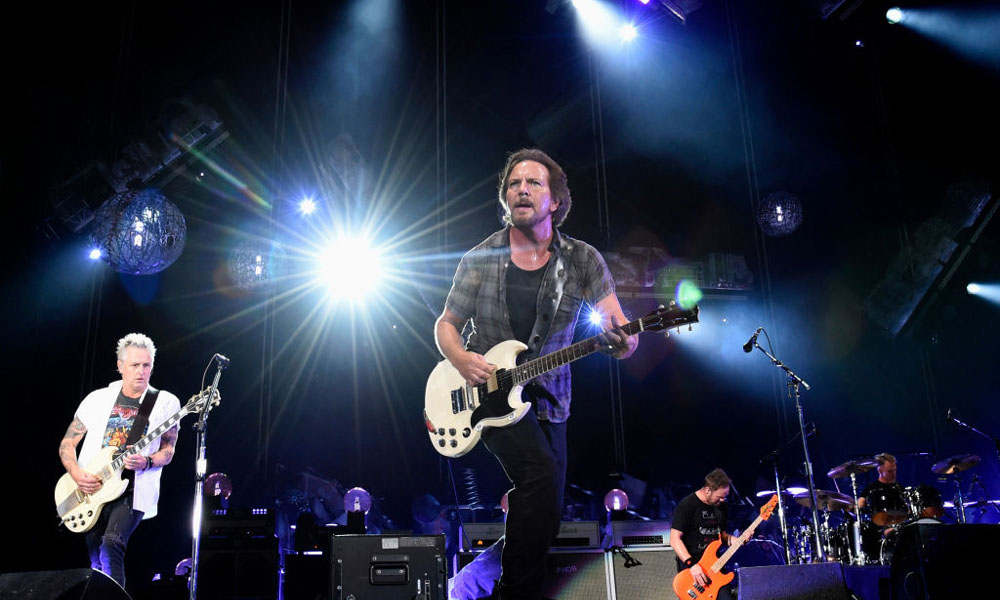 Pearl Jam will announced a pair of Seattle concerts this summer to help aid the city's homelessness initiatives. Dubbed "The Home Shows," the two stadium gigs mark the Rock And Roll Hall Of Fame-inducted band's first hometown gigs in five years.
"The Home Shows" will take place at Seattle's Safeco Field, home of the Mariners, on 8 August and 10 August 2018 respectively. Pearl Jam has pledged at least $1 million from the concerts to addressing the area's homelessness issues, with the band hoping to raise $10 million in 2018 in collaboration with area businesses, government agencies and non-profits to alleviate the problem.
The band's local newspaper, the Seattle Times has also launched an initiative, 'Project Homeless' that explores and explains the region's complex, troubling problem of homelessness. With strong watchdog reporting and vivid storytelling, 'Project Homeless' seeks to spotlight what is working, and what is not working, in responding to homelessness. We will also feature solutions-oriented reporting from elsewhere in the country.
"Seattle is our hometown," said guitarist Stone Gossard in a statement. "When there are challenges here, we want to be part of the solution. It's heartening so many organizations and individuals coming together to do the same. It's going to take all of us."
To celebrate the announcement of the hometown gigs, guitarist Mike McCready raised the Pearl Jam flag atop the city's iconic Space Needle on Monday.
Pearl Jam notes that the two-night stand at Safeco Field, which will play host to 100,000 fans over the two concerts, is the largest headlining concert in Seattle since The Rolling Stones' two-night residency at the city's since-demolished Kingdome in 1981. Check out Pearl Jam's Home Shows site for ticket information, accommodation suggestions and more.
"The Home Shows" will reputedly give way to a summer of stadium shows for Pearl Jam, who last played the U.S. in 2016: While the band hasn't announced additional dates, the band's website accidentally hinted at upcoming shows at Boston's Fenway Park, Chicago's Wrigley Field and Missoula, Montana's Washington-Grizzly Stadium, the latter reportedly a fundraising gig for Democratic senator Jon Tester.
Explore Our Pearl Jam Artist Page. 
Format:
UK English