Pete Townshend's New Solo Single And The Who Live Wembley Track Released
Townshend's three-minute track is a quickly-identifiable and strong new entry into his canon of solo work.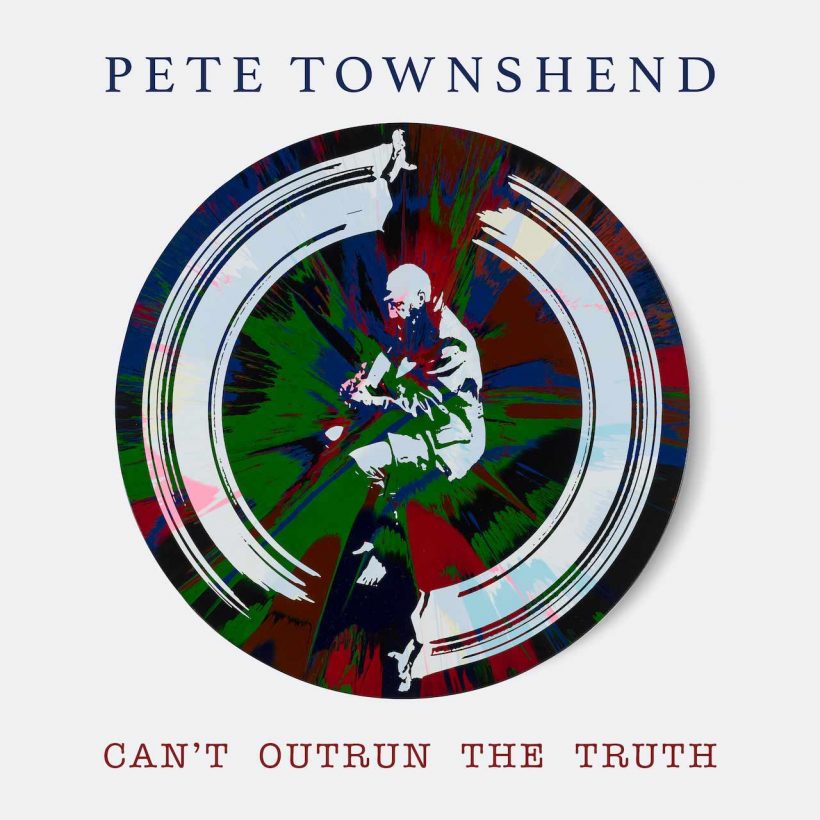 Pete Townshend's "Can't Outrun The Truth," The Who co-founder's first solo single for 29 years, is now on release. The three-minute track is a quickly-identifiable and strong new entry into his canon of solo work, written and produced by his partner Rachel Fuller, under her songwriter name of Charlie Pepper.
He recorded it during the Covid pandemic in September 2021, and it opens with lap steel guitar and violin, before Townshend's lead vocal in which he asserts: "This lockdown is bringing me down/My mind's gone underground/Though I crawl from room to room/I can't leave myself behind."
Pete Townshend - Can't Outrun The Truth (Official Video)
The infectious mid-tempo song stands as a call to arms to Townshend and others to rise above the gloom of that era. "I really need to face the future," he sings. "Wanna rise up from the earth/Can't let the dust just pull me under."
The song has been released digitally, and as an extremely limited vinyl edition, featuring artwork as seen above by celebrated British artist Damien Hirst. He was commissioned to create a unique spin painting of Townshend for the sleeve of 200 12" singles, all signed by Townshend and only available to those attending the 2023 Teenage Cancer Trust shows, which began on Tuesday (21) at the Royal Albert Hall.
All all the proceeds from sales of the vinyl sales, and at least 10p from every download, will go to the Teenage Cancer Trust. A video for the track has been directed by video directed by Michael Nunn and William Trevitt.
Eminence Front (Live At Wembley, UK / 2019)
In related news, another preview of the upcoming album The Who With Orchestra Live At Wembley, recorded at their Wembley Stadium show in 2019, has been shared in the form of "Eminence Front." The album follows on March 31.
Buy or stream Pete Townshend's "Can't Outrun The Truth."