Listen To PJ Harvey' Demo Version Of 'The Words That Maketh Murder'
The vinyl reissue of 'Let England Shake' is set to be released on January 28.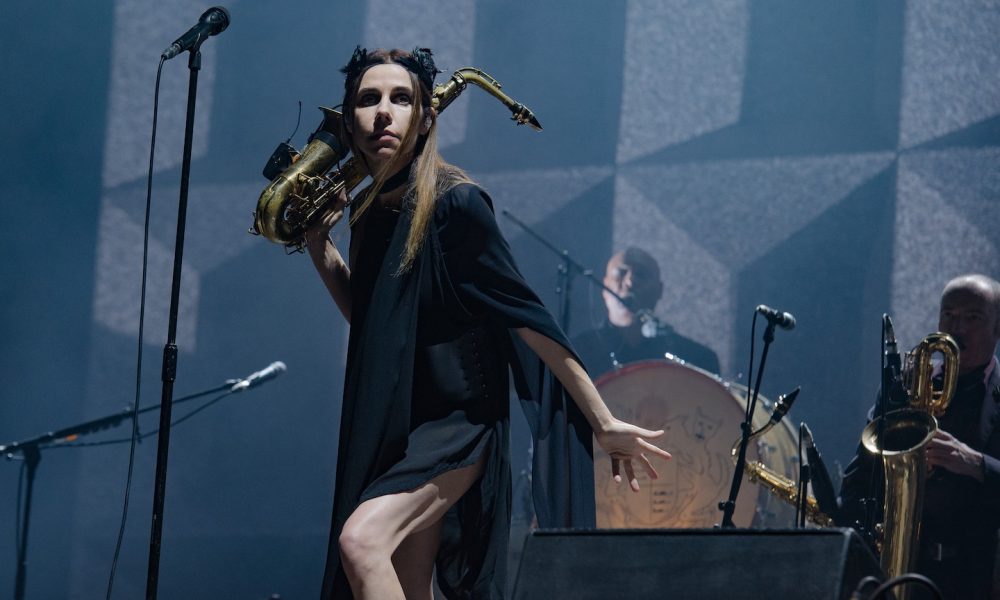 After announcing the Let England Shake vinyl reissue last month, PJ Harvey has released a demo version of "The Words That Maketh Murder."
"The Words That Maketh Murder" is the second demo to be shared by PJ Harvey, after last month's title-track "Let England Shake."
The Words That Maketh Murder (Demo)
The Let England Shake reissue will be accompanied by a collection of unreleased demos and is set to be released on January 28.
The record, written over a two-and-a-half-year period, was recorded in five weeks at a church in Dorset during April and May 2010. Harvey's influences for its writing included Harold Pinter, Francisco de Goya, the poets of World War I, Ari Folman, and the Doors. She also researched the history of conflict and sought modern-day testimonies from civilians and soldiers in Iraq and Afghanistan.
Let England Shake was described in a five-star review in The Guardian as "a richly inventive album that's unlike anything else in Harvey's back catalog…her creative peak." The Daily Telegraph said it was "a profound and serious work from a singer-songwriter at the height of her powers, a meditation on mankind's apparently endless appetite for self-destruction."
The album entered the UK charts at No.8 in February 2011, spending an aggregate of nearly six months on the bestsellers across more than a year. It was certified gold and went on to win the Mercury Music Prize, the Album of the Year accolade at the Ivor Novello Awards, and the Uncut Music Award for Album of the Year. It was also named album of the year in 16 other publications.
Additionally, after a long six-year creation process, PJ Harvey has announced that her new narrative poetry book Orlam will be released in 2022.
"Having spent six years working on Orlam with my friend, mentor, and editor Don Paterson, I am very happy to publish this book of poetry with Picador. Picador feels absolutely the right home for it, and it's an honor to be in the company of poets like Jacob Polley, Denise Riley, and Carol Ann Duffy," PJ Harvey shared in a statement about the book.