Poncho Sanchez Shares Memories, Talks Vinyl On 'Shoplifting' Series
The Grammy Award-winning bandleader is the latest guest on 'Craft Recordings Presents: Shoplifting'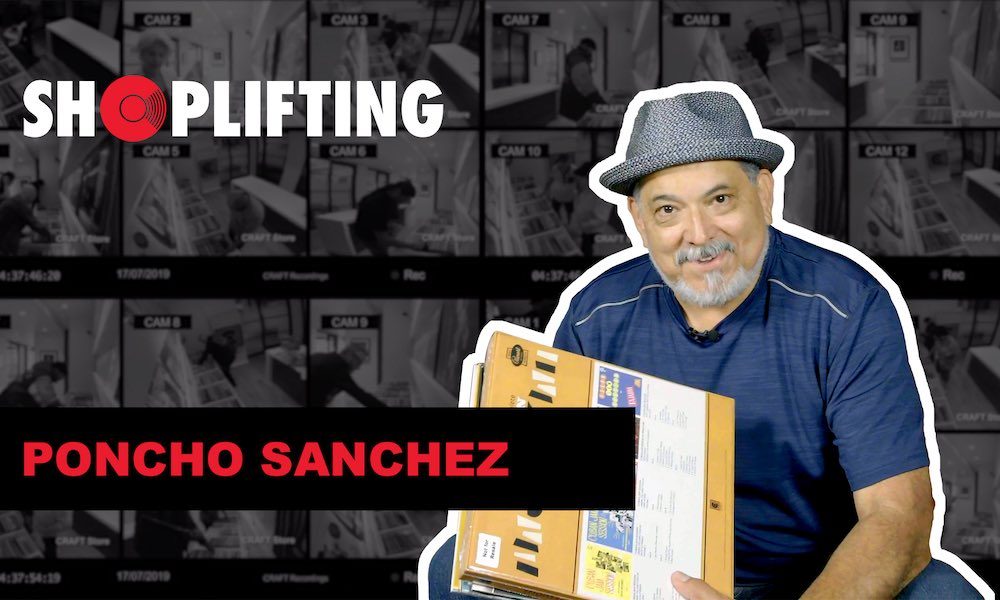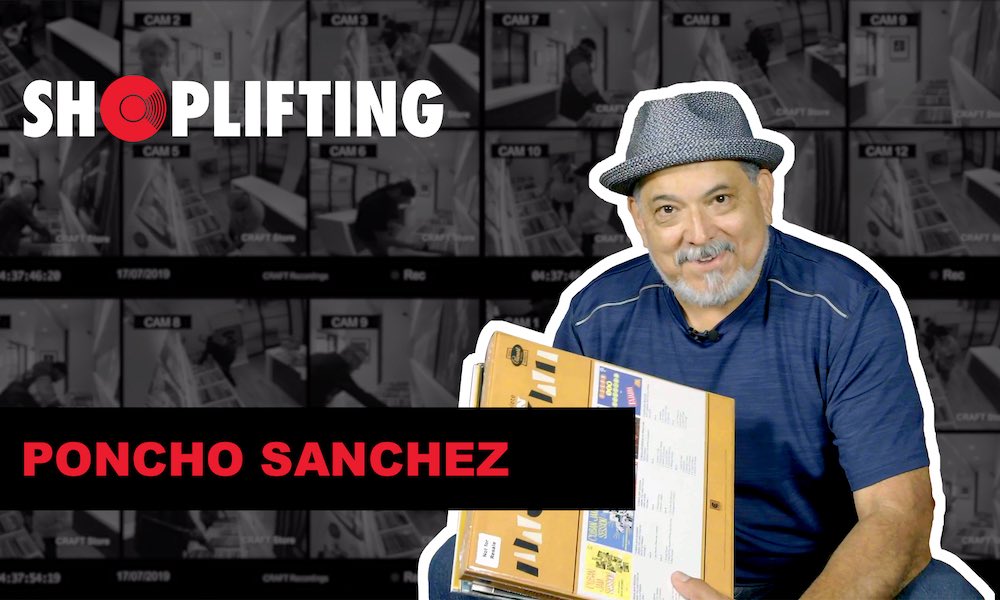 The latest installment of Craft Recordings Presents: Shoplifting – which captures artists and tastemakers as they raid the acclaimed reissue label's vinyl bins – features renowned conga player and Latin jazz bandleader, Poncho Sanchez.
Sanchez picked out a variety of classic jazz albums, including Workin' With The Miles Davis Quintet. "I never got to meet Miles, but I heard some stories," mused the artist. He also grabbed the 1962 live album, Cannonball Adderley Sextet In New York, which captures a set from the legendary Village Vanguard. Examining the tracklist, Sanchez noted the track "Scotch And Water," and shared a fond memory from when he played with Cal Tjader. He laughed that the great vibraphonist "used to drink scotch and water…[His] big hit was 'Wachi Wara' and at the end, instead of saying 'Wachi Wara,' we would say 'scotch and water' because that's all Cal Tjader would drink."
Shoplifting With Poncho Sanchez Ep 9
The influential percussionist was particularly excited about The Complete Cuban Jam Sessions LP box set, which compiles 35 historic tracks, captured between 1956 and 1964. The recordings feature an impressive line-up of talent, including pianist Julio Gutiérrez, tres player Niño Rivera, flutist José Fajardo, and the legendary master bassist and mambo co-creator, Israel "Cachao" López. The artists perform high-energy sets in a variety of popular styles, including mambo, cha-cha-chá, big band son montuno, and Afro-Cuban rumba. Sanchez recalled that "I had the honor and pleasure of meeting 'Cachao' and playing with him…before he passed away."
He also picked up several titles from John Coltrane – a fitting choice, as Sanchez's most recent album, 2019's Trane's Delight celebrates the life and music of the iconic saxophonist. While Sanchez is perhaps best known for holding the torch lit by such Latin Jazz innovators as Mongo Santamaría, Tito Puente, and Tjader, his influences are numerous, and Coltrane looms large in Sanchez's pantheon alongside those pioneers. On Trane's Delight, Sanchez offers Latin-tinged reimaginings of Coltrane classics as well as new pieces composed in his honor.
Sanchez's appearance on Shoplifting follows such guests as Metallica's Robert Trujillo, Travis frontman Fran Healy, Taking Back Sunday, and fellow jazz legend Chick Corea.
Check out all of the LPs listed in this episode here.