Portishead Release Rare Cover Of ABBA's 'SOS' On SoundCloud
The single is a part of SoundCloud's fan-powered royalty system.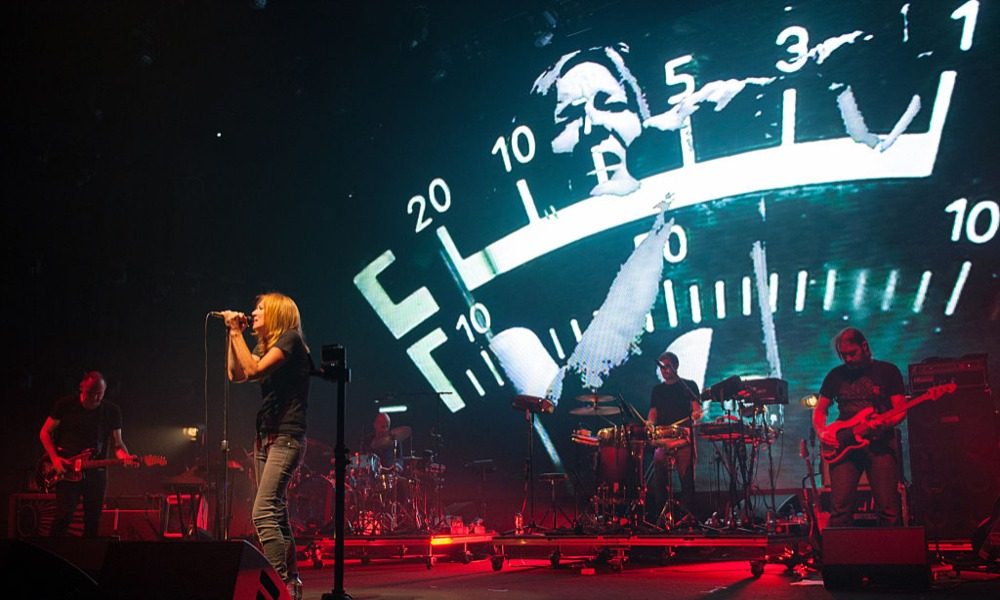 Portishead have released their 2015 cover of ABBA's "SOS" exclusively on SoundCloud.
The song will appear on streaming services for the first time, while also utilizing SoundCloud's "fan-powered royalty" system, whereby revenue from its streams are driven directly by the artist's fan base. The system was introduced in March. As part of the release of "SOS," SoundCloud and Portishead will make a contribution to Mind, a U.K. charity focused on mental health.
The track was originally recorded for the 2015 film High-Rise, starring Tom Hiddleston and Sienna Miller. It now becomes one of the higher-profile songs to be released through SoundCloud's fan-powered royalty program, which launched with lofty goals of making the streaming economy more equitable for artists.
"When we heard that SoundCloud switched to a fairer user-centric payment system of streaming music, we were happy to make it the only place to stream our unreleased version of ABBA's 'SOS,'" Portishead's Geoff Barrow said in a statement. "After recording it years ago for Ben Wheatley's film High-Rise, we are excited to finally share it with the world, and we are even more excited that all streaming profits are going to a great cause."
Added Michael Pelczynski, SoundCloud's head of content and rights holder strategy: "Portishead's timeless sound has inspired countless artists and given rise to many emerging genres on SoundCloud. We are honored Portishead chose SoundCloud, the only platform where the artist to fan connection is directly rewarded, as the first place to exclusively release their cover of this iconic song."
Recently, Portishead members Geoff Barrow and Adrian Utley joined Massive Attack and a host of musicians, actors and artists who have come together to support the Bristol creative scenes. Musicians offering their support to artists around the British city also include Cocteau Twins' Liz Fraser, IDLES and Tricky. From the acting world, Oscar winner Daniel Day-Lewis, Game of Thrones' Maisie Williams and The Office's Stephen Merchant have also pledged their support.
The group came together to form the 'Bristol United Guild', a non-profit company which aims to support creatives who have suffered financially as a result of the ongoing coronavirus pandemic.