Karol G, Bad Bunny, And J Balvin Win Big At Premio Lo Nuestro 2022
Karol G's 'Bichota' won Song of The Year.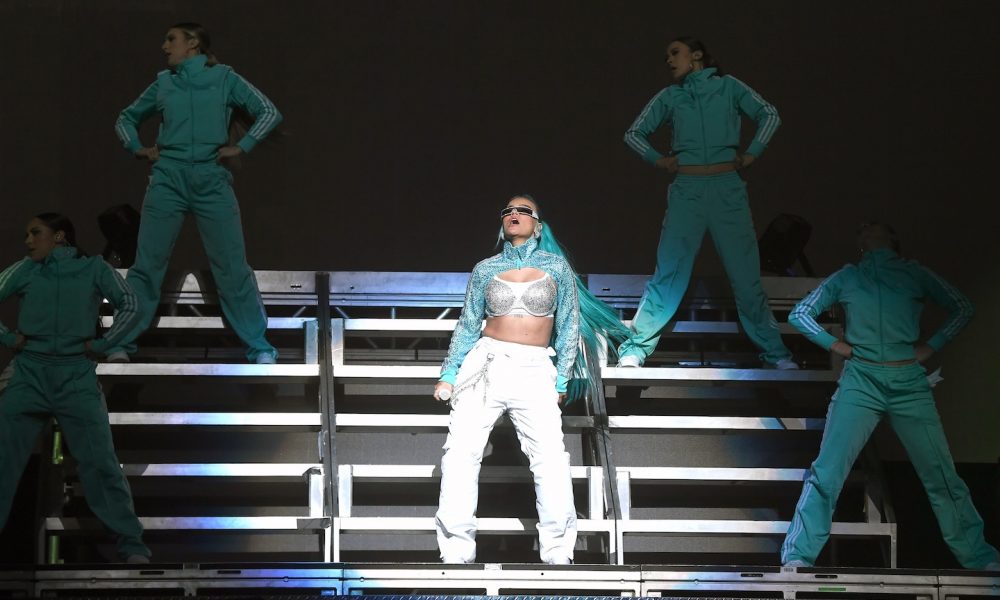 J Balvin, Bad Bunny, and Karol G were honored with multiple awards in different categories at the Premio Lo Nuestro 2022 on Thursday night.
Karol G's song "Bichota" competed with Faruko's "Pepas," Daddy Yankee and Marc Anthony's "Back to Back," and Camilo's "Rico's Life" for the title of Song of The Year.
"Bichota" also won the Song of the Year in the Urban category. Additionally, Karol G took home Female Artist of The Year in the Urban category, where she beat Anitta, Becky G, Emily, and Farina.
J Balvin scored two awards as his songs "In Da Ghetto" and "What Else Then" won Crossover Collaboration of the Year and Song Of The Year – Urban Pop, respectively.
Just over a week ago, Balvin surprised fans with the release of a new song, "Niño Soñador." The new track is a song about reflection, where J Balvin expresses himself in an open letter format to his fans and loved ones.
Balvin touches on the steps he's taken to reach the highest peaks of success and also remembers the young boy from Medellín who had dreams of making music for people to enjoy. Balvin also speaks of his eternal love and appreciation for his fans who have supported his career from the beginning.
The official music video is composed of clips with his family and close friends and showcases the intimate and childlike side of the artist. "Niño Soñador" is meant to be a song about a global superstar speaking to his younger self and apologizing. Upon the songs release there was an instant reaction from fans and peers alike that could relate to the song's sentiments.
"Niño Soñador" follows the release of the deluxe edition of J Balvin's highly acclaimed sixth studio album JOSE, now available everywhere. Named after the artist's legal name, JOSE comprises Balvin's most personal effort to date and sees him going more in depth musically than ever. Balvin also recently received a Grammy nomination for the Inaugural Best Música Urbana Album.
Visit Univision's official website for the full list of winners.